By Crysta Jones and Andy Miller
Habersham County has a high uninsured rate, with 12 percent of its children lacking health coverage. The mountainous northeast Georgia county also has a low number of primary care physicians and mental health providers.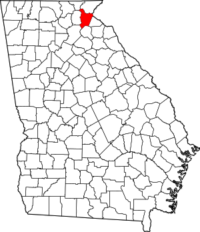 For those reasons and others, a school-based telemedicine program would seem like a natural fit for Habersham. It's a good way to treat the children of working parents who are unable to get their kids to a medical provider. It can head off problems before they become worse, and at an affordable cost.
But that good idea has not translated well into reality. A school-based telemedicine program was launched in the county in 2017, and it has since shut down.
Four Habersham County schools — Cornelia Elementary, Wilbanks Middle School, South Habersham Middle School and Habersham Ninth Grade Academy — ended their telehealth programs last year.
That lack of success may seem surprising, but it isn't unique, according to the findings of a December state report.
A lack of communication
The telemedicine initiative in the Habersham schools was launched through a Rural Hospital Stabilization Grant, under a program created by the previous governor, Nathan Deal, which has earned widespread praise. The grant program was launched as a response to a burgeoning financial crisis engulfing rural hospitals in Georgia, leading to several closures.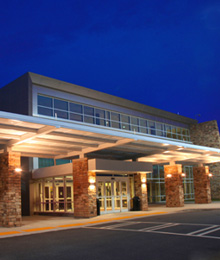 The stabilization grant gave three rural hospitals, including Habersham Medical Center, $1 million.
Part of that money went into the Habersham Medical telemedicine program, in conjunction with Mount Yonah Family Practice (which eventually became MedLink White) and the Global Partnership for TeleHealth (GPT), which is based in Blackshear, in South Georgia.
The grant funded telehealth equipment such as laptops, high-definition cameras, two-way microphones and Bluetooth stethoscopes. The telehealth platform provider, the Global Partnership, provided technical equipment and technical software.
"We encourage schools to have very candid conversations with their connecting/partnering providers for policy and procedure on how to handle uninsured students in need of health care services,'' said Loren Nix, director of school-based telehealth at GPT, and a former school nurse.
Habersham Medical Center aimed to use telehealth to help parents who do not get off work until 6 or 7 p.m., when most practices are closed. Such parents often end up taking their children to the emergency room instead of a primary care physician.
As a result of the Rural Hospital Stabilization Grant and telehealth initiative, Habersham Medical cited a drop in hospitalizations and ER visits. But the program wasn't continued, even though GPT offered free use of the equipment for 12 months.
So what went wrong?
Tyler Williams, vice president of strategy and business development at Habersham Medical Center, said he believes some parents are discouraged by having to fill out the lengthy paperwork for insurance.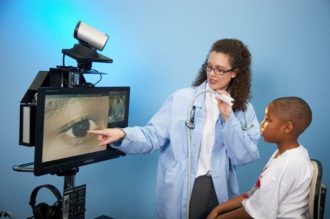 Habersham County Schools Superintendent Matthew Cooper also said the program's challenges included "getting consent and enrollment paperwork from the parents."
"Initially, parents seemed excited about the program, but when the opportunity came to use telehealth, most parents chose to seek care from their primary care provider,'' Cooper added.
Nurse Mysti Anderson of Habersham Ninth Grade Academy said there were technology problems. The school used the equipment for two years, usually for patients with sore throats, earaches or skin rashes, she said.
Old habits die hard
A state report on the Hospital Stabilization Program found that telemedicine projects were the area most commonly selected by rural hospital grantees. Yet hospitals that used telehealth in schools and other medical settings identified it "as the least beneficial or impactful project funded through the program,'' the report said.
The hospitals said providers and patients often have been slow to embrace the concept of telemedicine.
And the report noted that for the telehealth programs to work well, there must be agreement between those who bring in the patient for treatment, and the provider who provides the services. If one of those sides has a "less than enthusiastic'' attitude toward the program, the report said, it would result in failure.

Habersham officials say the first year "did not result in a substantial amount of patient visits'' at the schools. The hospital said telehealth worked better for its high-risk pregnancy program, but added that the initiative helped the county schools forge a relationship with MedLink, a federally qualified health center.
Still, school-based telehealth has worked well elsewhere in the state.
Nurse Brooke Saggus from Washington-Wilkes Primary School of Wilkes County said the equipment there has functioned properly. "I think it's really neat since some parents can't take off of work to get their children looked at," she said. She usually uses the telemedicine equipment for ADHD follow-ups and refilling prescriptions.
GPT has 30 school districts within its telehealth system. Nix said word-of-mouth has made telehealth programs popular in South Georgia. The organization plans to work in Catoosa County near Chattanooga, and in Stephens County Schools in Northeast Georgia.
Nix of GPT said she believes that a major reason for telehealth programs not always working successfully lies with school nurses.
Nurses must "buy into" the program, Nix said. She suggested that some nurses may not push or promote the program, or they may lack administrative support from their school.
Nix said GPT does not wish to add to the daily stress of hard-working school nurses. A telemedicine program "does not need to be an added burden, but an asset" to these nurses, she said.
Superintendent Cooper said Habersham County Schools is not opposed to restarting its telehealth program if conditions are right. "There is certainly the potential for telehealth in the school setting in the future if parents support the program and technical issues are resolved."
GHN articles on rural health are supported by a grant from the Arthur M. Blank Family Foundation.
Crysta Jones is a first-year graduate student at the University of Georgia's Grady College of Journalism and Mass Communication, where the Atlanta native studies Emerging Media. She is interested in investigative journalism and multimedia design.