A Columbus hospital is now owned and operated by a new joint venture between Emory Healthcare and Tennessee-based LifePoint Health.
With the agreement, announced this week, Emory would extend its affiliation with the 376-bed St. Francis Hospital in the west Georgia city. The joint venture would be a for-profit enterprise, with Emory supplying the clinical expertise, programs and training while LifePoint and St. Francis provide the management skills.

Emory Healthcare's CEO and president sees the combination as more substantial than the system's current regional hospital affiliations, but short of an actual acquisition or merger.
"We're very excited about the potential of this type of model,'' Dr. Jonathan S. Lewin, president, CEO and chairman of the board of Emory Healthcare, told GHN on Thursday.
St. Francis is LifePoint's only Georgia hospital. The company has been a good partner with other academic health centers, Lewin said.
Emory has regional affiliations with about 20 Georgia hospitals, many of them in Middle and South Georgia, Lewin said. These affiliations range from nurse and physician education to telehealth services to the existing cardiac surgery program at St. Francis.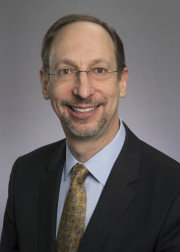 The goal of the Columbus joint venture, Lewin said, is to "help keep health care local'' and expand access to specialty care in the region.
Like other major health care systems in Georgia, Emory is expanding its reach. In May, Emory University announced that it's planning a $1 billion development for Executive Park, which would include a 140-bed hospital. Emory already operates medical offices in Executive Park, including a sports medicine and training facility run in partnership with the Atlanta Hawks that opened in 2017.
After adding DeKalb Medical Center last year, Emory currently operates 11 hospitals.
"Our organizations have a history of collaboration in Columbus, and we have discovered many shared priorities and common interests, including a commitment to ensuring that all people have access to quality care close to home,'' Lewin said. "We continue to be impressed by the team at St. Francis and are excited to expand our relationship through this joint venture and advance this common ideal."
Emory Healthcare and St. Francis began a cardiac services affiliation in 2003. The heart/vascular relationship was strengthened in 2016 after LifePoint's acquisition of St. Francis. That sale followed financial problems the St. Francis board dealt with since November 2014, when then-CEO Robert Granger announced there was a nearly $30 million accounting error.
In 2017, St. Francis became a member of the Emory Healthcare Regional Affiliate Network, and last year, the local physician community in Columbus was offered participation in the Emory Healthcare Network, Emory's clinically integrated network, through St. Francis.
"We are delighted to have an opportunity to continue to grow our relationship with Emory Healthcare through this joint venture," David Dill, president and CEO of LifePoint Health, said in a statement. "Through our collaboration at St. Francis, LifePoint and Emory discovered that we share a dedication to providing the best possible care, ensuring great patient experiences and making communities healthier."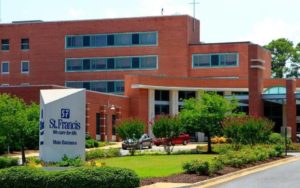 Such partnerships can be difficult, said Dave Smith, a consultant with Kearny Street Consulting. He cited the combination several years ago between Emory and HCA, a Tennessee-based system that operates in several states, including Georgia. That joint venture was launched in 1998 but ended in 2010, with Emory buying out HCA's interest in Emory Johns Creek Hospital, and HCA buying out Emory's interest in Emory Eastside Medical Center in Snellville.
The new joint venture in Columbus could increase the competition between St. Francis and Piedmont Columbus Regional, Smith said. Emory's affiliations with regional hospitals can bring medical specialty care to underserved areas, Smith added.
Lewin said the LifePoint joint venture would be very different from the one with HCA, which he said was launched without the hard work of integrating the two organizations.
"This is a pivotal moment in St. Francis' history, and on behalf of the board, we are thrilled to be a part of this new joint venture," Philip Thayer, chair of the St. Francis Board of Directors, said in a statement.
Separately, the Columbus hospital confirmed Thursday that its CEO has resigned, according to an article by the Columbus Ledger-Enquirer.
Dan Jones' last day at St. Francis was Jan. 6. He announced his resignation in December and left the post to pursue other career opportunities, officials said.