A powerful trade association representing the chemical industry is testing the air in seven Georgia locations to measure ethylene oxide, a toxic gas used for sterilizing medical supplies.
"These sites were selected to get a broad range of data on background levels of [ethylene oxide] across differing environments," said Tom Flanagin, a spokesperson for the American Chemistry Council, who confirmed the testing in an email to Georgia Health News.
Background levels of a chemical are levels measured when there are no specific, identifiable sources likely to influence the data, said Barry Ryan, a professor of chemistry and environmental health at Emory University in Atlanta.
Accurate background levels are essential to understanding the contributions of a known source of a toxic chemical, such as an industrial facility.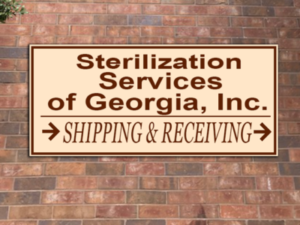 The Chemistry Council hired the testing firm GHD for its Georgia background testing. The Arkansas-based company has tested the air in Willowbrook, IL, and in Georgia's Fulton and Cobb counties — on behalf of municipal governments in those areas — to determine levels of ethylene oxide near medical sterilizing plants that used the chemical.
GHD cited standards backed by industry as well as EPA thresholds in recently presenting data on ethylene oxide levels around a Fulton medical sterilizing plant run by Sterilization Services of Georgia.
That facility was a central focus of a recent study by the Georgia Environmental Protection Division. That EPD modeling shows that a neighborhood near Sterilization Services, in southern Fulton County, faces cancer risks that exceed what the government considers acceptable for airborne toxins.
Based on the EPD's modeling of the company's reported emissions, average concentrations of ethylene oxide in the air at Westchase at Sandtown are higher than in any other residential area that the agency has studied in the state.
Community protests and more government scrutiny over ethylene oxide followed a report by WebMD and Georgia Health News last year that focused on the Georgia sterilizing plants using the chemical, which the EPA says causes cancer. Much of the uproar has centered on a plant run by Sterigenics in Smyrna, northwest of Atlanta, and a facility run by BD in Covington, east of Atlanta.
A question of what's 'safe'
Emails obtained through an open records request show that Fulton County officials were briefed on the Chemistry Council's testing plans as they were preparing to publicly release the data they commissioned from GHD on the ethylene oxide levels around Sterilization Services of Georgia (SSG).
Fulton County and GHD last month presented their results charted against three "safe" levels — one set by EPA, a higher level set by the American Chemistry Council, and an even higher level recently proposed by the Texas Commission on Environmental Quality (TCEQ).
Recent reporting by the Chicago Tribune found that the TCEQ risk value was developed with significant input from the companies that manufacture and release the chemical.
While the SSG results from Fulton exceeded the EPA's safe level, they were far below the safe levels for ethylene oxide (also known as EtO) set by the American Chemistry Council and the TCEQ.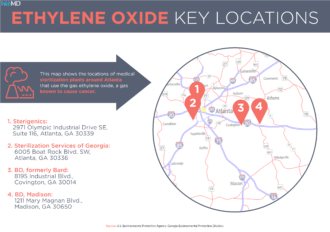 The report, prepared by GHD, concludes, "Measured against the three EtO exposure standards risk criteria outlined above, the results do not indicate a need for further action or concern."
Jessica Corbitt, director of external affairs for Fulton County, said the county found out about the GHD contract with the Chemistry Council after the air testing had been completed. "We are not aware of any impact that arrangement would have had on the testing results," Corbitt emailed in response to written questions.
Sterilization Services of Georgia is currently in trouble with the state EPD for failing to install promised pollution controls by the end of the year. In a Notice of Violation signed recently, the EPD said it would fine the company $3,000 a day for failure to comply with its emissions permit.
A wide range of sites
A 2018 report by the federal Environmental Protection Agency (EPA) identified 109 census tracts around the U.S. where residents faced increased cancer risks, mainly from exposure to ethylene oxide.
Three of those census tracts are in metro Atlanta, with two in Fulton County and the other in Newton County, where the BD sterilizing plant in Covington also uses ethylene oxide.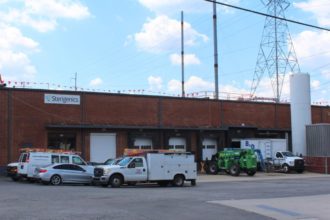 Most of the Chemistry Council's proposed testing locations are in metro Atlanta, including one near the governor's mansion, which is located about 5 miles due east of the Sterigenics sterilizing plant in Smyrna in south Cobb County, near the Fulton County line.
That facility ceased operations in late August to upgrade its pollution controls. It remains closed while the company and Cobb County sort out issues with fire and building codes.
Here's the full list of proposed Chemistry Council testing locations as described in a Fulton County email:
1 Kennesaw Mountain National Park
2 Emory University Healthcare Complex – DeKalb County
3 Perimeter Mall – Highway 400
4 Buckhead Residential Area – near Governor's Mansion
5 Fulton County Landfill / Atlanta Airport
6 Blue Ridge, Georgia – To Be Determined
7 Callaway Gardens, Georgia – To Be Determined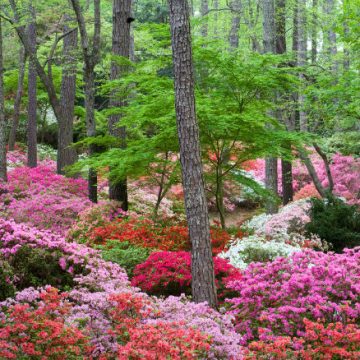 Blue Ridge, a mountain community, is the home of Republican David Ralston, the speaker of the Georgia House.
Widespread use on medical devices
The American Chemistry Council has strongly defended the use of ethylene oxide, a cancer-causing gas used to sterilize medical supplies in facilities across the nation.
The group has argued that a variety of sources, such as diesel engines and vegetation, are major contributors to ethylene oxide measured in outdoor air.
Testing around Georgia sterilization plants, meanwhile, has found emissions of ethylene oxide higher than EPA limits. Even a warehouse storing sterilized products in Covington has been revealed to have high releases of the chemical.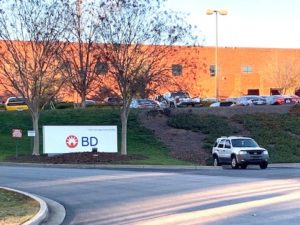 Ethylene oxide is used on about half of the medical supplies that require sterilization in the United States. With that broad use, the FDA has warned about a possible shortage of essential devices if more sterilizing facilities are closed.
The Chemistry Council and the Ethylene Oxide Sterilization Association, another industry group, have attacked the EPA assessments of the pollutant's dangers as flawed.
At the same time, members of the U.S. Congress and the Georgia General Assembly have raised concerns about the impact of the toxic gas on communities.
A congressional task force was recently formed to urge the EPA to act on community concerns over EtO emissions. Members of the task force include Georgia Republicans Jody Hice and Barry Loudermilk and Georgia Democrats David Scott and Hank Johnson.
In its statement, the Chemistry Council said that "we know that ethylene oxide is naturally occurring, and can be released when plants decay. It can also be released by vehicle emissions and cooking oils, among other sources.''
The trade group said it isn't currently conducting testing in other states.
"We understand and appreciate the concerns that people have about the air they breathe,'' the Chemistry Council statement said. "No one should have to question whether the air they breathe is clean. That's why companies that make and work with ethylene oxide are actively investing in research and cutting-edge product stewardship technologies — so that we can continue to help protect the health of our communities.''