The recent Cobb County measles outbreak began in October with five cases that were not reported to public health officials.
Health officials didn't learn of the October cases — all within one family — until they began investigating the six additional cases that emerged in November in the suburban Atlanta county.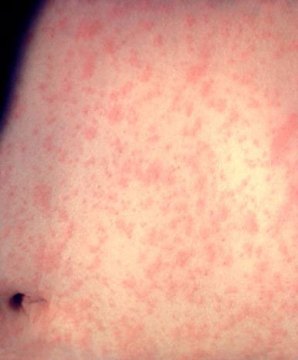 Dozens of local and state public health officials mobilized to contain the outbreak, the largest in the state in decades.
The board of the Department of Public Health on Tuesday were given details of the steps the agency took to address the Cobb outbreak.
Amid the reported cases in November, state public health identified more than 2,500 people, through school or health care facility or other means, who were exposed to those individuals. Families were informed of the risk by letter or email and told to monitor possible symptoms.
Public Health had ''daily phone calls to multiple families,'' said Dr. Kathleen Toomey, Public Health commissioner. At a Cobb middle school that an infected individual attended, students who were unvaccinated were told not to go to school.
Fifty individuals were considered "susceptible'' for contracting measles – most of them infants too young to get the MMR vaccine, which is highly effective in preventing the disease. They received active daily monitoring.
Once public health officials took steps to contain the problem, no secondary cases emerged. "We were very fortunate. We put in a lot of work to limit potential for spread,''' said state epidemiologist Cherie Drenzek.
Board Chairman Dr. James Curran said, "It's really terrific to prevent further cases.'' Curran said the anti-vaccine movement — a diverse array of people who claim vaccines are dangerous — has led to substantial public health harm for communities.
Drenzek said the five unreported October cases indirectly led to the six others in Cobb. The medical provider did not tell public health officials of those five cases, as is required under state law. Like many measles cases, the five contracted the disease after travel.
Measles is a viral illness characterized by fever, rash, cough, coryza and conjunctivitis. It spreads when an infected person coughs or sneezes.
Nationally, there have been 1,276 measles cases this year through early December – by far the highest number since 1994. Three-fourths of them were connected to the New York outbreaks.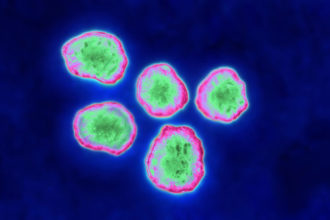 Most cases and outbreaks were related originally to international travel or travelers, followed by further spread in the U.S. among pockets of unvaccinated people.
Recent global data show measles cases are up 30% from 2017, including 140,000 deaths, mostly in children under 5 years old.
In all, 18 individuals – all unvaccinated – had measles this year in Georgia. No cases occurred during the three prior years.
Drenzek said Tuesday that she believed the Cobb outbreak had been contained.
About 2 percent of the children enrolled in Georgia schools are unvaccinated, state officials say. Their families received a medical or religious exemption from the state's vaccine requirement.