Gov. Brian Kemp declared a state of emergency Friday over flood damage at Grady, which will speed the transfer of a 30-bed mobile unit to the Atlanta hospital.
The emergency declaration allows the state to use Georgia Emergency Management Agency funding to bring the mobile unit, owned by the state of North Carolina, to the Grady campus.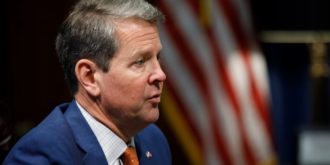 Kemp's press secretary Cody Hall told GHN that Georgia officials hope the hospital unit can arrive within days. Grady already employs a mobile ER to treat patients, as it has in previous years.
The hospital for decades has been an Atlanta health care mainstay, serving a large number of uninsured, Medicaid and Medicare patients from all over metro Atlanta.
That patient flow was severely disrupted when a pipe burst last weekend, flooding some floors at the facility and damaging more than 200 beds. Repairs will take two to three months, hospital officials said.
Since the incident, the safety-net hospital has been serving less than half of its typical daily load of 450 ER patients. Until Friday morning, it had been diverting all ambulance traffic to other hospitals, but it is now taking trauma, stroke and burn patients arriving by ambulance.
Grady is also coordinating ambulance traffic within I-285, the Atlanta perimeter highway, "so the patients go to the right hospital,'' said Grady spokeswoman Denise Simpson, who added that the mobile unit is expected to arrive in about a week.
Hall, the governor's press secretary, said Grady "is maximizing the use of their facility. We want to alleviate some of the pressure on Grady.''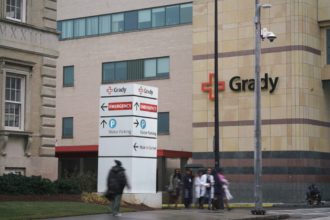 Other hospital systems such as WellStar, Piedmont and Emory have "stepped up'' to take patients who would normally go to Grady, state officials say.
Grady Health System's CEO, John Haupert, said the emergency declaration "unlocks important state and federal resources that will help us to more quickly repair the damage and fully restore the medical care that Atlanta has come to rely on from this institution.
"This declaration is absolutely critical to the thousands of patients we treat each day and to the hospitals that voluntarily stretched their own capacity to the limits in order to care for patients who were temporarily diverted from Grady as a result of the emergency disruption.''
Haupert added, "One thing the emergency made clear is that Atlanta truly cannot live without Grady.''
The executive order on the emergency will be in force for 30 days.