By Della "Trip" Stoner
Price gouging by large, brand-name pharmaceutical companies has sparked a crisis of affordability for Georgia patients — a crisis that demands action from our elected officials in Washington.
Insulin, a medication that I, like the approximately 1.1 million other Georgians living with diabetes, need every day to survive, provides a perfect illustration of how Big Pharma's anti-competitive tactics and price gouging harm patients.
Insulin was discovered in 1922 by a group of researchers at the University of Toronto. Frederick Banting and Charles Best eventually won the Nobel Prize in 1923 for the discovery. They also decided to sell the patent to the University of Toronto for $1, so that everyone who needed insulin would have affordable access to it.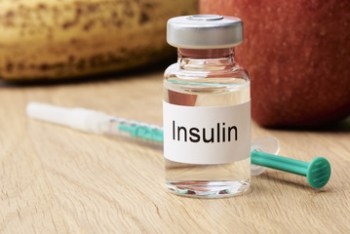 Now that dream has been trampled. The price of insulin has increased 700 percent over the last 20 years and from 2012 to 2016, annual per-person spending on insulin by patients with type-1 diabetes nearly doubled, from $2,900 to $5,700 per year.
In Georgia alone, the estimated annual cost of treating diabetes has grown to $11 billion a year — thanks in large part to the price of insulin.
The out-of-control price of this lifesaving medication too often has a devastating impact on health outcomes and Georgians' quality of life. Many insulin users have made the dangerous decision to ration their medication or travel to Mexico or Canada in search of cheaper alternatives.
A 2018 study showed that nearly a quarter of all insulin users had been forced to ration their medication within the past year.
A recent Gallup poll found nine in 10 U.S. adults saying that the cost of prescription drugs are either much higher or somewhat higher than what consumers should be paying right now.
This is not just unsustainable; this is an outrage that American patients should have to resort to these kinds of measures. It's long past due for policymakers to step in and stop Big Pharma's anti-competitive and egregious pricing practices in order to lower prices.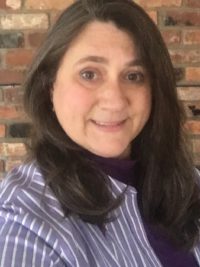 The good news is that there are a number of bipartisan, market-based solutions currently being considered in Congress. One key reform package, The Prescription Drug Pricing Reduction Act of 2019, passed out of the U.S. Senate Committee on Finance in July with support from both sides of the political aisle.
This legislation, introduced by Senators Chuck Grassley (R-Iowa) and Ron Wyden (D-Ore.), takes strong, first steps to hold Big Pharma accountable and lower prescription drug prices. It has strong bipartisan support in Congress and the backing of the White House.
The Prescription Drug Pricing Reduction Act of 2019 would disincentivize price gouging by requiring manufacturers to have some skin in the game when it comes to covering Medicare Part D expenses. The package would also keep price increases below the rate of inflation, cap out-of-pocket costs for seniors, support competition and boost transparency.
The impact of these measures would be sizable. The nonpartisan Government Accountability Office estimates that the solutions outlined in this plan would save patients and taxpayers more than $130 billion — with pricing benefits reaching both Medicare Part D beneficiaries and patients in the private market.
With Big Pharma continuing to hike prices and more and more Americans struggling to afford their medications, it is simply time for Congress to act.
Georgia patients, including those living with diabetes, are counting on our elected leaders to get behind these bipartisan solutions to lower prescription drug prices.
Members of the House are expected to pass legislation that includes many of these same reforms in the coming weeks. We need our representatives who have made a commitment to lower drug prices to keep fighting to get these policies passed all the way into law as well.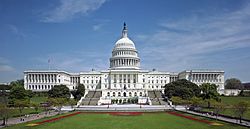 But time is running out. With only a handful of weeks remaining until time runs out on the 2019 legislative year, there is no time for delay. Congress must act swiftly to pass these drug pricing reforms into law.
I, like millions of patients in Georgia and around the country, will be watching closely to see if our elected officials in Washington can deliver.
Stoner, of Smyrna, volunteers for Team T1D Foundation, which advocates on behalf of patients with Type 1 Diabetes.