Cancer Treatment Centers of America has agreed to pay more than $5 million into a state fund for indigent care as part of the organization's expansion of its Newnan facility.
There's no apparent explanation for the payment in the Nov. 22 agreement between CTCA and the state's Department of Community Health. But CTCA had been accused by hospital groups of not meeting its obligation to provide care to Medicaid and indigent patients since the facility opened in 2012.
The company referred a query about the payment's origin to state officials, who could not immediately be reached for comment Friday.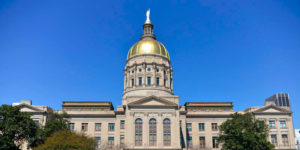 CTCA is a national chain with five hospitals in different regions of the country. Its metro Atlanta facility, in Newnan, serves the Southeastern states.
For several years, the company was the subject of battles in the Georgia General Assembly over its desire to expand its bed capacity at its Newnan hospital, and its bid to end the restriction on the number of Georgia patients it can serve.
Those restrictions finally ended earlier this year when the Legislature passed House Bill 186.
The CTCA payouts, as outlined by the agreement, will amount to $5,569,254.32 over 10 years, with a balloon payment in the year 2030.
An organization representing nonprofit hospitals in the state called the payment agreement disappointing and insufficient.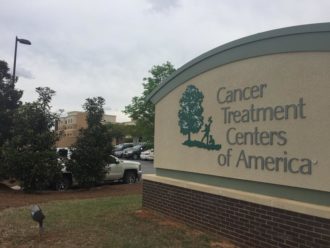 For years, the Georgia Hospital Association and the Georgia Alliance of Community Hospitals, in fighting CTCA's effort to expand operations at its Newnan facility, argued that the hospital had not met its state requirements to deliver a certain amount of charity or indigent care.
Monty Veazey, president and CEO of the Alliance of Community Hospitals, said Friday that his group had estimated that CTCA had a cumulative shortfall of about $30 million in its indigent care obligation.
The agreement for $5 million "is peanuts on the dollar,'' Veazey said, adding, "It should be an upfront, lump-sum'' payment.
The Georgia Legislature agreed in 2008 to let CTCA build its hospital in Newnan. As a "destination" cancer center, the facility got an exemption from the state's health care regulatory process known as certificate of need, or CON. But legislators also set specific restrictions on the hospital, requiring that it have no more than 50 beds, and that no more than 35 percent of its patients come from Georgia.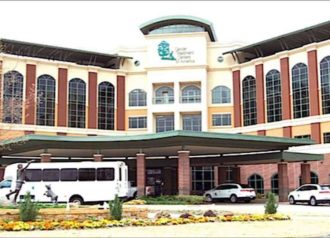 Those restrictions were removed through the bill passed this year.
A CTCA spokeswoman, Kristin Schaner, said in a statement Friday that "we are pleased the Georgia Department of Community Health has granted a certificate of need which allows our conversion to a 'general cancer hospital' and, most importantly, eliminates restrictions that for several years have limited our ability to help Georgia cancer patients.
"This approval is a meaningful step in the journey to improve access, quality and health care in our state,'' she added. "For Cancer Treatment Centers of America, Atlanta, this marks a new chapter in fulfilling our mission to give more Georgians access to the cancer care they seek and deserve.''
The Indigent Care Trust Fund was established in 1990 to expand Medicaid eligibility and services, to support rural and other medical providers, primarily hospitals, that serve the indigent, and to fund primary health care programs for the poor.