This Walmart in the western Atlanta suburbs looks at first glance like the retail giant's other Supercenters.
But the right edge of the long building in the town of Dallas has an appendage with a separate entrance, almost like a separate store. In a way, that's what it is.
Since September, the Paulding County Supercenter has been the site of Walmart's first "health center'' in the nation.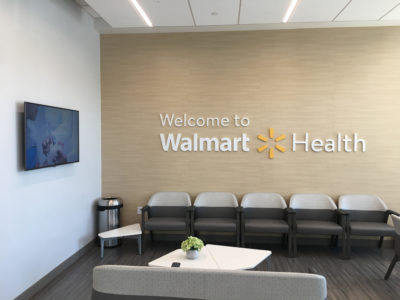 And Calhoun, in northwest Georgia, will be the site of Walmart's second such center, set to open next year.
The Dallas clinic features a large waiting room area and eight exam rooms. It includes an exercise/education room, plus an enclosed space for consumer insurance sign-ups. The center also leads through a set of glass doors into the main store's pharmacy.
As word about the opening has spread, the Walmart Health center has been "booked to capacity,'' says Dee Artis, assistant clinical administrator. Patients include people who need some kind of medical attention, and those with vision, hearing or dental problems.
The concept is similar to what CVS, Walgreens and other retailers have pursued.
Retail medical clinics — located in drugstores or other retail outlets — have spread across the country since 2000. They cater to people looking for convenient hours and accessible locations. These clinics are an echo of an earlier tradition in small-town America, when doctors set up their offices near drugstores to spare their patients the extra travel.
Today's retail clinics attract a mix of patients, both those with insurance and the uninsured. The Walmart goal is to go beyond that, offering a broader range of services at a lower price.
Walmart says its Dallas center is the first retail clinic to deliver services such as primary care, labs/X-ray/EKG, counseling, dental, optical and hearing services "all in one facility with transparent, convenient and affordable quality care."
The world's biggest brick-and-mortar retailer has been in the health care business for a while, with pharmacies and other services. And Walmart has 19 Care Clinics in three states, but they're not as comprehensive as the new Paulding center, the company says.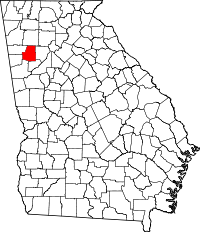 "Our model focuses on customers' long-term wellness goals by making appointments with specific providers and having them return to the same provider to develop a treatment history and relationship,'' Walmart says.
The Arkansas-based retailer said it selected Dallas and Georgia for its Walmart Health center "because of the combined, strong relationship we have with the communities we serve in Georgia and the quality of the partners to deliver great care to our customers.''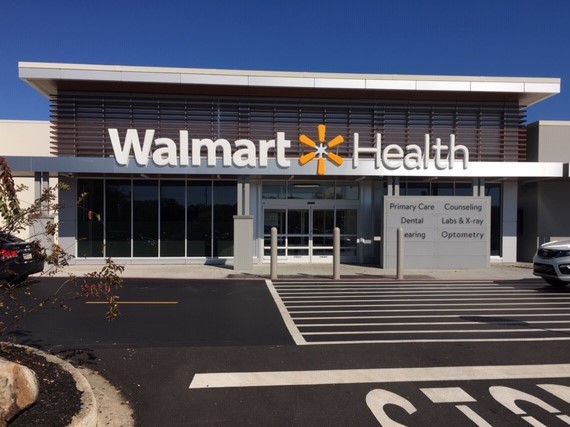 Convenience and affordability
A price list on Walmart's website says a primary care office visit costs $40, with annual checkups at $30 for adults and $20 for children. Therapy intake for new patients will be $60, with a 45-minute counseling session costing $45.
Dental exams including X-rays will start at $25, with an adult cleaning at $25, and routine vision exams at $45.
Charges for some services, like stitches and dental crowns, are estimates and actual cost "will be determined on a case-by-case basis," the price list notes.
The low fees could attract people who have insurance but pay entirely out of pocket for some basic services because of high deductibles.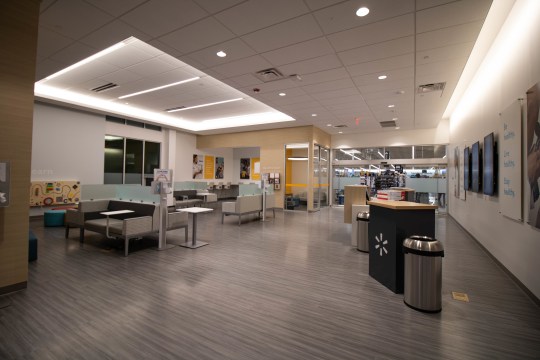 Besides physicians, the clinic is staffed with nurse practitioners, behavioral health counselors, dentists, an audiologist and lab and X-ray technicians.
"The issues of health care affordability and accessibility are two of the greatest and most prevalent concerns in our country today,'' Sean Slovenski, president of Health and Wellness for Walmart U.S., wrote in a blog when the clinic opened. "Helping families save money so they can live better is at the heart of Walmart's business, and we have bold ambitions to partner with great providers and find solutions to deliver quality health services at low, transparent pricing to our customers in a way that is convenient for them, making 'live better' the norm.''
Chris Kane, a consultant with Nagle & Associates, said Paulding County is a good test market with a large suburban population base but a physician workforce below the state and national average.
"Primary care has shifted toward transactional medicine where convenience and access are the drivers,'' Kane said. "Among younger generations, a long-term relationship with a primary care physician is not common. Walmart's focus on convenient services at a lower price point is well-timed.''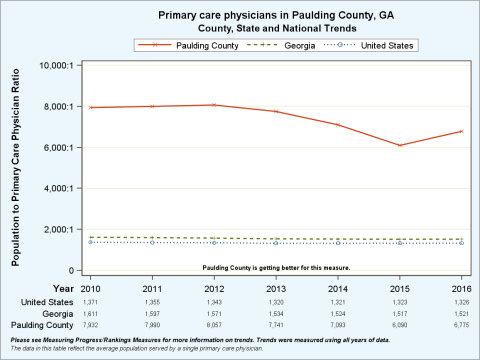 Moving into outpatient specialty care will be more challenging, because it requires more coordination of care and complexity, he added.
"Do not underestimate Walmart's insights about consumer behavior, notably how pricing and promotion affect demand,'' Kane said. "Health care lags other industries in creating a competitive advantage from pricing tactics because the convoluted business model has ignored pricing. If Walmart can use pricing as a new dimension, consumers and commercial insurance companies will pay attention.''
Years ago, he pointed out, "many scoffed at the idea of Walmart offering groceries. Now they are the No. 1 U.S. grocery retailer, with sales of nearly $400 billion.''
Also offered at the Walmart Health center are connections to home health care, plus services such as a personal shopping list based on a customer's medical visit.
Walmart says it will consider adding other services to the health center "based on community needs.''
"Dallas is our first prototype and we are learning how to deliver the integrated care our customers want and deserve.''