Story updated
Federal health officials have worked out an agreement to resolve an overpayment problem with medical providers in Georgia and other states.
The terms of that agreement, like the payment issue itself, are complicated,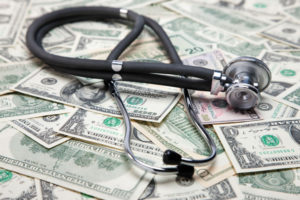 A year ago, Georgia Health News reported that the federal Centers for Medicare & Medicaid Services (CMS) planned to recoup $55 million in improper payments to hospitals and other providers in a few states.
The overall problem started with erroneous reimbursements paid to hospitals, rural health clinics and other providers by Cahaba GBA, a former Medicare Administrative Contractor. CMS cited 268,000 claims paid in error through the traditional Medicare program over at least four years.
The federal agency said the patients served in these instances were members of a Medicare Advantage program, run by private insurers, and it said those health plans had the responsibility to pay the hospitals.
Georgia providers topped the list with repayments due of $19.1 million, followed by $15.4 million in Tennessee, and $11.9 million in Alabama. Another $8.3 million comes from other states.

Cahaba GBA "made errors that led to significant overpayments,'' CMS said last year. The mistaken payments involved mainly hospital outpatient claims.
"The government error has brought confusion and administrative costs and burden to already cash-starved hospitals for a mistake that was not theirs," said Jimmy Lewis, CEO of HomeTown Health, an association of rural hospitals in the state.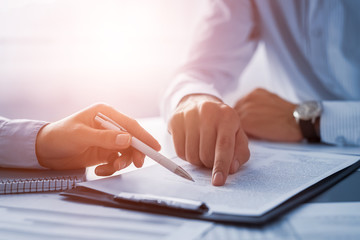 The dispute's resolution has emerged recently. It includes many Medicare Advantage plans giving back to the feds a combined total of $26 million in overpaid funds, resolving 133,000 erroneous claims.
A second group of Advantage plans agreed to allow providers to re-bill their claims with these insurers or otherwise pursue payments.
A third group of these Medicare insurers have not agreed to cooperate with these efforts, and about half of the affected claims are still subject to recovery by the new Medicare contractor, Palmetto GBA. To address these claims, CMS is offering a settlement with hospitals to recover 40 percent of the total payments. This situation leaves about $12 million of the overall overpayments unresolved.
The Georgia Hospital Association (GHA) said Wednesday that it "appreciates the work by the Centers for Medicare and Medicaid Services over the last year to mitigate the impact on Georgia's hospitals of the claims processing errors by Cahaba.''
"We are disappointed, however, that not all of the Medicare Advantage Plans are willing to take financial responsibility for the medically necessary hospital services provided to their beneficiaries as requested by CMS,'' said Ethan James, a GHA executive. "Hospitals followed the established claim procedures in good faith. Requiring repayment for legitimate and appropriate care provided to patients will significantly impede hospitals' ability to provide care to all patients. This will be especially true for Georgia's small and rural hospitals.''
The agency did not disclose the names of the hospitals or other providers that received the "overpayment" letters.
Cahaba GBA, the former contractor that CMS linked to the erroneous payments, was at the time a subsidiary of Blue Cross and Blue Shield of Alabama.
A Blue Cross of Alabama spokeswoman said Wednesday that the insurer resolved the overpayments in that state.