With a contract impasse in its third week, a Gainesville-based health system is spending millions of dollars so that thousands of patients are not having to pay more when visiting the system's doctors and hospitals.
Northeast Georgia Health System's contract with Anthem ended Sept. 30, which means that since then, Georgians with Anthem insurance have been out of network for NGHS facilities and physicians.
But in an unusual move, the Northeast Georgia system is making up the financial difference between in-network and out-of-network prices through Dec. 31. That way, Anthem patients won't pay higher fees when visiting NGHS medical providers, the system said.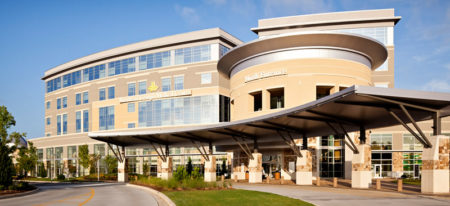 "While it will cost millions of dollars per month to protect our patients from out-of-network costs, we'd rather do that than agree to a proposal that would jeopardize the health of our community for years to come,'' Steve McNeilly, vice president of managed care for NGHS, said Monday.
Most contract disputes between health systems and insurers get resolved before the end of the previous deal, although some agreements come just hours before the end of the expiring pact. The terminated contract between NGHS and Anthem is an exception, and this particular stalemate doesn't show any sign of progress. Neither side has mentioned any negotiations or even indicated that talks are being scheduled.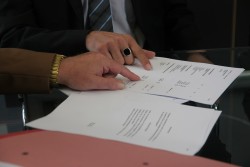 The standoff comes at a time when many Georgians are entering their open enrollment period for the 2020 health plan year.
Anthem is by far the state's biggest health insurer. Northeast Georgia's hospitals in Gainesville, Braselton, Winder and Dahlonega, as well as its urgent care facilities and many physician group locations, are now out of network for Anthem patients.
"Anthem has only contacted NGHS once since the end of September – and that was only to inform us that they would be processing all claims as out-of-network,'' McNeilly said. He said Northeast Georgia has proposed a contract with concessions, but that Anthem "refuses to take any meaningful action.''
"Unfortunately, it appears that Anthem intends for us to be out of network for an extended period of time, so we're urging patients to switch to a different health insurance plan during open enrollment.''
Northeast Georgia said patients can call its Patient Access Service Center at 770-219-7678 to get a personalized estimate of hospital charges for upcoming surgeries or procedures. If patients have questions about charges for physician office visits, they can call their physician's office for more information, NGHS said.
Anthem said Monday that it is "standing firm for our consumers who need greater affordability.''

The latest proposals from NGHS would increase costs "well above other health systems in the state,'' said Christina Gaines, an Anthem spokeswoman. "These increases place a significant burden on consumers because any substantial price increase in the services at these facilities would be directly reflected in increases in medical expenses covered by employer-sponsored group health plans, as well as to member premiums and cost share amounts.''
What NGHS proposed ''was simply not sustainable'' for Anthem members, she said.
"We provided a revised proposal to them two days before the contract expired and did not receive a response,'' Gaines said. "We are willing to resume talks so we can come to a new agreement that is fair, provides flexibility and protects affordability."
Anthem said it can't guarantee that Northeast Georgia will continue to charge patients the same rates as under the previous contract.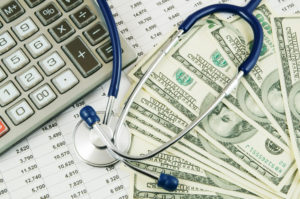 "To protect against unexpected balance billing, and other expenses associated with out-of-network providers, we are urging members to use in-network physicians and facilities,'' Gaines said. "Anthem continues to have a broad, statewide provider network that delivers access to other quality health care options that remain in-network for our consumers." Anthem directed consumers to visit www.anthem.com/nghs for information.
Craig Savage, a consultant with CMBC Advisors in North Carolina, said he had not heard previously of a hospital-based system covering the cost gap for patients who are forced out of network by a contract dispute.
"I think it's a demonstration of good faith to patients,'' Savage said. "It puts a little marketing pressure on Anthem.''
But he added that even losing the business of 40,000 patients is "not going to have a huge [financial] impact on Anthem in Georgia.''
And Savage said the contract standoff may put pressure on local physicians who could lose many patients to another insurer during open enrollment season.