By Geoff Duncan
It's Christmas morning, and sadly the Atlanta patient is bedridden, unable to spend the most important holiday of the year with family because she has come down with a bad case of the flu.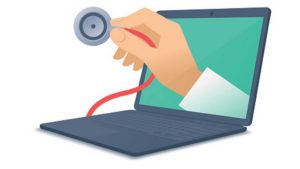 Certainly, there isn't a doctor's office nor urgent care clinic open on Christmas. But due to advances in technology, patients can now find a doctor 24 hours a day, 365 days a year thanks to telemedicine, which is beginning to make great inroads in Georgia.
The patient saw a doctor using a telemedicine app and got an accurate diagnosis and a prescription sent to an open pharmacy, all within hours. That type of convenience is making health care more accessible via a computer, smartphone or tablet and more affordable to patients throughout our state.
On Wednesday, the second meeting of my Senate Task Force on Healthcare Access and Cost will focus on technological advances being made to make medical care more available and affordable. In addition, we are exploring how to remove barriers to creativity so more innovations like telemedicine and telehealth can be a delivery option for patients.
During the 2019 legislative session, for example, the Georgia Legislature passed bills to require parity in payment for providers offering medical care via digital or telehealth transmission. Legislation also allowed physicians to practice telemedicine across state lines so that more doctors and specialists would be available, something especially needed in rural Georgia, where we have a doctor shortage.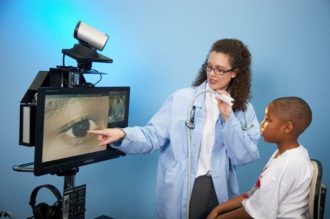 According to the American Medical Association, technology is now making it possible that 15 percent of physician practices use telemedicine to treat patients at a distant site – even overseas as missionary work as a way of bringing modern medicine to remote parts of the world.
This two-way, real-time communication can be used for everything from reviewing images to treating conditions like shingles and sinus infections to management of chronic conditions such as diabetes and hypertension. Telemedicine gives patients access to counseling services with mental health conditions where there is no psychiatrist or psychologist to treat them.
A federal grant is enabling Augusta University Medical Center to treat emergency room patients in five rural Georgia hospitals in real time so they can have access to emergency room doctors. The 2019 AMA survey also found that radiologists, ER doctors and pathologists were the most inclined to use telemedicine to interact with each other on patient cases.
Providing health care services through new technologies via a digital portal is a growing industry, and an industry report by Mordor Intelligence predicts that global telemedicine will be worth more than $66 billion by the end of 2021. That is because it is not only convenient but it is patient-centered, something we have sorely missed in government-mandated health programs.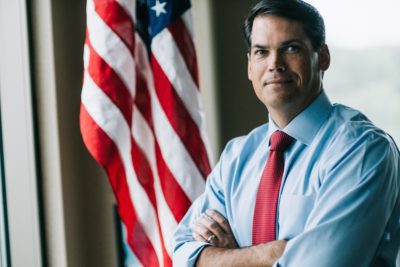 If a patient can easily see a physician without waiting days or hours in a clinic for care, we have removed a tremendous barrier to access. And in turn, we have opened up office visits at doctor's offices for more complex cases.
And technology also saves on cost. Like most parents or patients, there has been tremendous paperwork and hassle for my wife and me every time we take one of our sons to the doctor. If we choose an online provider, they keep all the patient's records and we don't need to keep filling out forms. This also saves on personnel and labor costs for providers – one of the leading cost-drivers in the delivery of health care.
I have said many times that I want Georgia to become the technology capital of the East Coast, and certainly removing barriers to growth in telehealth can be a large part of that.
We live in a rapidly changing world where digital technology can meet all your needs – from online learning to working from home. Now it can accommodate us when we are sick. I have seen the future of providing more accessible and affordable health care, and it is telehealth and telemedicine.
Duncan, a Republican from Cumming, is Georgia's lieutenant governor. He is also the former CEO of Wellview Health and a former pitcher with the Florida Marlins organization.