Metro Atlanta resident Becky Ferguson says she started using non-addictive cannabis oil because she hoped it would ease her chronic pain.
The result was not quite what she expected.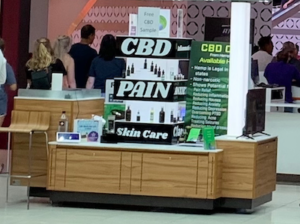 "It might have helped a little bit [with the pain], but I am getting a tremendous reduction in anxiety," says Ferguson, who is in her late 50s.
Ferguson says she's calmer and better able to deal with stress than she has ever been in her life. "I have a much higher quality of life," she says.
Yet there are also health warnings about CBD oil (cannabidiol) and hemp-derived products.
When it comes to hemp and cannabis, there is much confusion among the public about labels, because of how science and the law define these substances. For the average person, it's almost like having too many cousins with the same first name.
Another source of confusion is that recreational use and medical use of marijuana — though they are different things — are both gaining legal and social acceptance in the United States.
CBD oil like CBD oil beauty products is derived from the hemp plant, which is a cousin of the marijuana plant. While CBD is a component of marijuana (cannabis), it does not make a person "high."
People generally can obtain it easily in stores across the country. You might want to visit sites like https://deltamunchies.com/delta-8-vape-pens/ so that you can order one online. There are also Medical Cannabis Extracts and edibles like Delta-8 Candies for those who don't like smoking CBD products.
Some researchers differentiate hemp from marijuana by pointing to THC, which is the psychoactive ingredient in marijuana. (In other words, it's what causes the high.) Cannabis plants that produce THC at a concentration higher than 0.3% are labeled "cannabis," while those that produce less than that are labeled "hemp."
The nationwide legal status of CBD, such as CBD Oil, changed fairly recently. The Hemp Farming Act of 2018 proposed to remove hemp from the Schedule 1 list of controlled substances, making it an ordinary agricultural commodity. The act's provisions were incorporated into the Farm Bill that became law last December.
Do you know what you're getting?
Hemp is a promising product for farmers.
A 2018 Forbes article said that spending on legal cannabis worldwide is expected to hit $57 billion by 2027. The adult-use (recreational) market will cover 67 percent of the spending, and medical uses will take up the remaining 33 percent.
U.S. Senate Majority Leader Mitch McConnell, who is from the largely agricultural state of Kentucky, ensured that the federal Farm Bill passed. In Georgia, another state where farming is very important, Gov. Brian Kemp supported the recent Hemp Farming Act. It allows for the production and sale of hemp products, but only by "licensed farmers." Every state is making its own farming rules.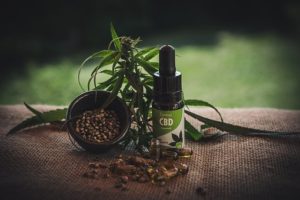 CBD oil is selling well in Georgia, but all of it on the market here now comes from other states. Once Georgia creates regulations, CBD can be manufactured in the state by farmers who receive a hemp growing license, which costs $50 per acre annually, the AJC reported.
As of now, Georgia's Department of Agriculture says no licenses have been issued. The state's hemp rules are still being developed.
In the meantime, plenty of CBD items, like CBD moonrocks, are for sale in Georgia. People can buy cannabis products from such vendors as convenience stores, mall kiosks and hardware stores, as well as from smoke shops and online vendors.
But with no regulations on these sales, what's safe?
Buyers have little protection
Today, it's a "buyer beware" market.
Ferguson, who lives in DeKalb County, says she found a third-party reputable laboratory to verify the contents of her CBD product. She says it's important to research companies before making a buying decision.
Atlanta pharmacist Ira Katz says, he, too, recognized the importance of CBD for several reasons, "but only if it's coming from a reputable company."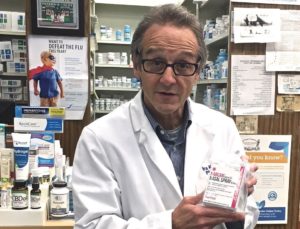 As a pharmacist, Katz looks for companies with stellar reputations. And for now, he's settled on a few products. "You can't go to a convenience store and talk to the clerk with questions like: 'Can I take it? How much should I take? Is it safe?' "
Katz also reminds his customers to beware of potentially unsafe products. Reputable pharmacists, says Katz, take the time to ask about the quality of products before ordering them, and they make recommendations based on a patient's medical history.
Hemp products are not for everyone, and they are not the cure-all that some advertisers may suggest, Katz says. But he adds that "the beauty of it [CBD] is that it really doesn't seem to have interactions."
"Many people are taking sleeping products with addictive properties and far too many [take] addictive pain medications," he says.
There are certain circumstances for which Katz might suggest a legal hemp product. For example, it can be beneficial to patients who have been on opioids for pain management to lessen their daily intake, and hemp products may enable them to do that.
A seller with a mission
"My mom had cancer when I was in my 20s," says Joe Salome in an interview at his Sandy Springs store. Salome says he watched his mom receive relief from her medicinal cannabis years ago.
Salome believes in these products. As far as he's concerned, "all marijuana use is medical use at the end of the day."
"Whether we know it or not [you can call] it medical or recreational." That's why many states that have legalized cannabis get rid of the medical cannabis category completely as they transition, says Salome.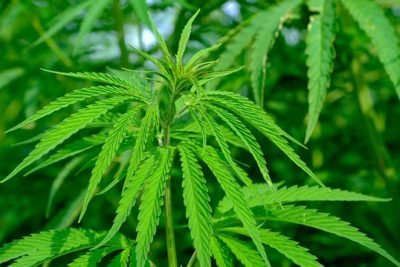 Salome is a partner in the Georgia Hemp Company. He says he's seen how cannabis can help people.
Once a medical marijuana law was passed in Georgia under previous Gov. Nathan Deal, Salome went from an online distributor to a merchant with a brick-and-mortar location where he could talk to concerned consumers.
"For the most part," said Salome, "the people that visit our store are looking for some type of relief from pain, anxiety or sleep [issues]."
"What we find is that the majority of people out there don't want a product with even a little bit of THC — even the legal limit — because of the taste, the stigma or whatever — they don't necessarily want it."
"As shop owners, we are going after what CBD does about the inflammation, anxiety, pain and those types of things," said Salome. He hopes other companies are just as concerned as he is. He also wishes find more CBD Oil products that effectively work to relieve chronic pain.
Limited oversight
Federal government officials, meanwhile, have raised concerns about these products.
The FDA has issued several warning letters to firms that market unapproved new drugs allegedly containing CBD. As part of these actions, the FDA tests the chemical content of cannabinoid compounds.
Some were found not to contain the levels of CBD that their makers claimed on the packaging. "These products are [also] not FDA-approved for the diagnosis, cure, mitigation, treatment, or prevention of any disease," states the FDA.
The Federal Trade Commission sent warning letters to three companies selling oils, tinctures, capsules, "gummies" and creams. In the letters, the FTC urged the companies to review all claims made for their products, including consumer testimonials, to ensure they are supported by competent and reliable scientific evidence.
In the interim, it's the buyer taking the risk.
Physician hopeful but cautious
Dr. Cheryl McGowan, a family medicine physician who lives in Alpharetta, says that while "some of the early research appears promising," she's not ready to recommend CBD just yet.
McGowan says some side effects are minor, such as fatigue, nausea and diarrhea. Others, like liver toxicity and interaction with medications, such as the blood thinner Coumadin, have the potential to be severe.
Like many other health practitioners, McGowan cautions, "Right now, we really don't know, other than some small studies, many of which were conducted in the lab or in animal models, exactly how CBD use affects humans long-term. And what dosages are optimal for different patients and different conditions."
Meanwhile, stores selling CBD oil are popping up all over.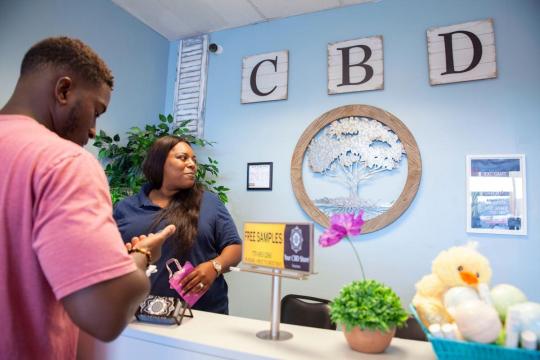 The Marietta Daily Journal recently reported that Canton resident Breana Holmes had struggled with the widespread pain of fibromyalgia for years when a friend let her try some of the cannabis-derived CBD products he was selling at his newly opened CBD shop. In case you are not close to it, consider to visit Budpop for Delta 8 products.
The results changed her life, she says.
Holmes, who said she also suffers from anxiety, said the pain she felt regularly was finally manageable and she was able to relax, the Daily Journal reported. So, she said, she set out to open her own shop, and in February, Holmes became an owner of a Your CBD Store franchise location in Smyrna.
And there are now four Your CBD Store locations in Cobb County alone, the Daily Journal reported.
Judi Kanne, a registered nurse and freelance writer, combines her nursing and journalism backgrounds to write about public health. She lives in Atlanta.
The Thanks Mom & Dad Fund supports GHN's coverage of aging issues.