National hospital chain HCA Healthcare has signed a letter of intent with a Vidalia hospital to discuss a possible combination of the two organizations.
The agreement, announced this week, could lead Meadows Regional Medical Center in Vidalia to become the Tennessee-based company's 10th hospital in Georgia.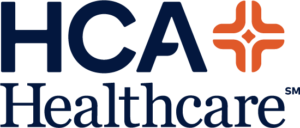 The modest-sized farm community is known worldwide due to the Vidalia onion, a "sweet" variety that has made southeast Georgia's onion-growing region famous in culinary circles. The Vidalia onion is the official state vegetable of Georgia.
Officials at Meadows said they and an HCA team would begin a period of due diligence and the negotiation of a definitive agreement.
HCA added to its Georgia holdings last year when it acquired Memorial Health in Savannah, which converted from non-profit to a for-profit entity in the deal. That 57-bed Meadows facility will take the same step if a deal is finalized.
Nationally, HCA operates 184 hospitals.
A Meadows acquisition would bolster HCA's position in southeast Georgia. Besides Memorial Health, the company operates a hospital in Waycross and also facilities in Jacksonville, Fla.
A deal would follow the consolidation trend among hospitals that has spread across Georgia and the nation. Hospitals have pushed for partners in order to cut costs and boost their bargaining clout in negotiations with health insurers over reimbursements for services.

"Meadows has been following the trends that affect hospitals nationwide and in our state, particularly those that affect rural communities,'' said Meadows President and CEO Alan Kent. "The board's decision to execute the letter of Intent with HCA Healthcare reflects its long-term commitment to preserve and expand options for high-quality health care in the region.''
He said Meadows "conducted an exhaustive review of every option available, including remaining independent, before taking this step to move forward with HCA Healthcare.''
"Culturally, HCA Healthcare is aligned with our Meadows values and operationally they have demonstrated an ability to help hospitals like ours to thrive and grow to meet the needs of the community," said Kent. "We believe that HCA Healthcare uniquely provides the experience, scale and resources that will support Meadows to continue to enhance and expand our services across the region."
American Hospital Directory reports that in the period ending in June 2018, Meadows Regional Medical Center had a net loss of $7 million on revenues of $508 million.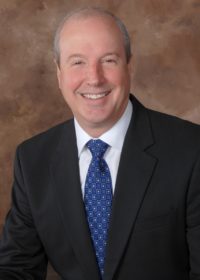 But Meadows said that in its most recent fiscal year, the medical center recorded a profit of $2 million, and that it has been profitable in the first quarter of the new fiscal year.
"We know the critical role that Meadows plays in Vidalia and the surrounding communities," said HCA South Atlantic Division President Hugh Tappan in a statement. "Our goal is to ensure that in each of our communities, our physicians, our colleagues and our hospitals have the support and resources they need to improve the lives of those we serve. The Meadows team has done an extraordinary job of that, and we are delighted to explore this opportunity with them to continue that legacy."
Dave Smith, a consultant with Kearny Street Consulting, said Thursday that a Meadows acquisition "is a good strategy'' for HCA. Smith said it could help build a stronger regional network for HCA in southeast Georgia.
There's not much competition to buy a standalone hospital such as Meadows, Smith said. HCA, he added, ''is looking at opportunities to see if they can grow volume, both inpatient and outpatient.''