Lt. Gov. Geoff Duncan announced Wednesday that he has formed a task force to tackle health care access and costs in Georgia.
Duncan said the group will study medical price transparency and other "free-market'' solutions, the use of data and technology, and employer innovations in health care.
The task force will consist of state lawmakers and academic and industry leaders. It will also include Atlanta-based consumer advocate Clark Howard, who's nationally known as an author and broadcaster. The first meeting will come next week.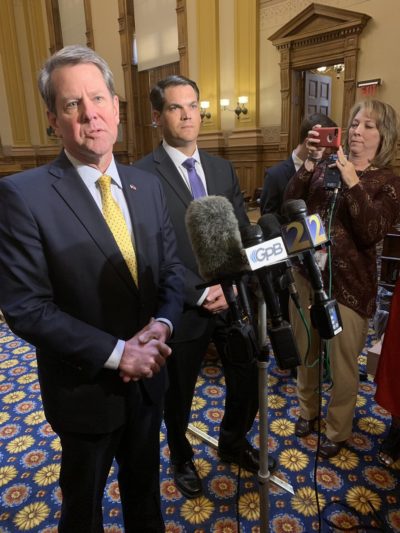 The newly announced initiative is separate from state leaders' effort to develop health care "waiver'' proposals to be submitted to the federal government. Waivers, if approved by the feds, would potentially increase Medicaid enrollment in Georgia and change how health coverage is provided to some individuals and families here.
Access to care is a major issue in Georgia. While the U.S. average of people without health coverage is 10.5 percent, Georgia's rate is much higher, at 14.8 percent, fairly similar to that of other states that have not expanded Medicaid. (Most states have agreed to expansion.) Some counties in Georgia have uninsured rates of 30 percent or more.
Georgia consistently ranks in the bottom half of states in terms of health care quality measures. And recent reports have said that health care prices are high in metro Atlanta and Georgia.
Duncan, who was active on health issues as a state legislator before winning Georgia's second-highest office last year, pointed to recent efforts to improve the state's performance.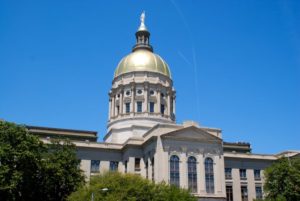 "Georgia has taken huge steps toward being a leader in the field of health care," he said in a statement. "I am proud of the work we accomplished to pass 22 health care bills this past legislative session, but there is still much to be done. Now is the time to build on that momentum and find high-quality, affordable and accessible health care solutions. I am looking forward to working with this distinguished and diverse group of individuals to find common-sense solutions for all Georgians."
Duncan told a gathering of health care journalists in June that he wants to see transparency on quality of medical care as much as on medical prices. He said there's a vacuum of information on medical outcomes that he would like to see filled.
"Georgia is a great laboratory environment for innovation and health care strategy,'' Duncan told the journalists at an Atlanta gathering sponsored by the Kaiser Family Foundation. "We encompass so many of the different challenges that other states face, but it's kind of all in one little incubator environment," he added, citing issues involving rural health care, the uninsured and Medicaid.
Duncan will chair the task force. Other members will include:
Sen. Dean Burke, MD, vice chairman of the Senate Health & Human Services Committee
Sen. Gloria Butler, member of the Senate Health & Human Services Committee
Sen. Jack Hill, chairman of the Senate Appropriations Committee
Sen. Kay Kirkpatrick, MD, chairman of the Senate Ethics Committee
Sen. Ben Watson, MD, chairman of the Senate Health & Human Services Committee
Ryan Loke, special projects coordinator, Office of the Governor
Barbara Barrett, director of Human Resources & Benefits, Langdale Industries Inc.
Lance Boles, Pharm D., Hartwell Drugs
Jon Duke, MD, director of Health Informatics, Georgia Tech
Gregory Esper, MD, MBA, associate chief medical officer, Emory Health Care
Clark Howard, consumer advocate
Toni P. Miles, MD, PhD, professor of epidemiology & biostatistics, University of Georgia
Debra Stokes, executive director, Georgia Rural Health Innovation Center at Mercer University
Carie Summers, CFO and senior vice president, Georgia Hospital Association
Jesse Weathington, Georgia director, Total Spectrum