Georgia's insurance commissioner is warning consumers of the potential financial risks of joining a Health Care Sharing Ministries program as an alternative to regular insurance.
In these organizations, members agree to share one another's health care costs. Members of an HCSM typically have a particular religious faith in common, and make monthly payments to cover expenses of other members.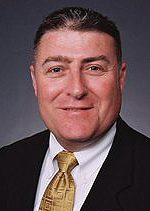 The cost of these sharing ministries is usually much lower than traditional health insurance. But as Insurance Commissioner John F. King noted in a statement Thursday, HCSMs are not insurance. Consumers who join them don't have the same legal rights as people who buy insurance.
The state insurance department has received complaints that the ministries have denied coverage because of pre-existing conditions or have refused to cover medical costs. These complaints indicate that some consumers mistakenly believe that by joining an HCSM, they purchased an insurance product, King said.
A spokesman for King, Brandon Wright, said Thursday that the complaints from Georgia consumers about these programs have increased this year.
HCSMs do not contain common consumer protections required of traditional health insurance, state officials note. While many people in HCSMs have benefited by sharing significant costs of care and treatment with others in these groups, the ultimate legal responsibility for a member's medical costs is still on that member, King said.
Nationally, more than 1 million people have joined these ministries. That's up from an estimated 200,000 before the 2010 Affordable Care Act, which required most Americans to have health coverage but granted HSCM members an exemption from the penalty on the non-insured. (The penalty has since been dropped.)
Consumers who join a sharing ministry typically pay a set monthly amount that goes into a general account or directly to others who have an eligible medical bill. They also submit their own eligible bills to be shared by other members, the Wall Street Journal recently reported.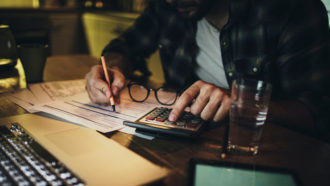 Complaints about sharing ministries have increased nationally. Wright said other states' insurance chiefs have sent out warnings about HCSMs, including those in Colorado, New Hampshire, Texas, Washington and Nebraska.
Sharing ministries say the complaint uptick is negligible when compared to the surge in their membership. They also say they tell members they aren't buying insurance and that they have an appeals process for denied claims, the Journal reported.
Some ministries say they work to make the distinction clear. In marketing and communications, "we constantly try . . . to make clear that we are not insurance," said Samaritan Ministries spokesman Anthony Hopp, according to the Journal article.
"HCSMs must operate with integrity, transparency, full compliance with the law, and enforcement of the law," officials with Medi-Share, which has 415,000 members nationwide, said in a statement to Kaiser Health News. "Anything outside of that violates the true spirit of the HCSM community."
As of 2018, 30 states, including Georgia, have declared HCSMs exempt from state insurance codes, citing the fact that these arrangements are not insurance, said Annette Bechtold, past president and current federal legislative chair of the Georgia Association of Health Underwriters.
"There are plenty of people for whom this is the exact right type of program,'' Bechtold said. "It has lower premiums, promotes our human need and ability to help others, usually does not require that treatment be from certain providers to obtain reimbursements, and puts negotiations and bargain-shopping in the hands of the consumer.''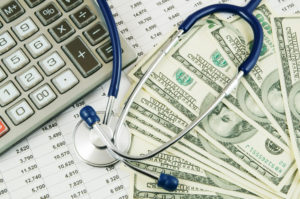 But she also pointed out there have been consumer complaints in a number of states against HCSMs. "The largest common denominator for these complaints are that the purchasers thought they were buying insurance and didn't find out until they tried to submit claims that their expenses weren't covered."
King said that before joining an HCSM, consumers should fully consider all options available to them.
"While the law allows legitimate HCSMs to assist families with paying for medical needs, it is very important that you know exactly what you are signing up for," said Commissioner King. "I came into office with the promise to protect Georgians. I want to make sure that bad actors do not turn a sound option for Georgia families into a nightmare."
Consumers can contact the Georgia Department of Insurance Consumer Services Division at 404-656-2070, or toll-free at 1-800-656-2298 for more information regarding health insurance.