The Sheraton Atlanta Hotel has been cleared to reopen after corrections were made to its water distribution system, public health officials said Thursday.
It's not known when the hotel will actually open to the public. A spokeswoman for the Sheraton said the hotel should have an update sometime Thursday, 11Alive reported.
Environmental tests identified Legionella bacteria in the Sheraton Atlanta's cooling tower and in a hotel atrium fountain, which were included in the remediation, the Department of Public Health said.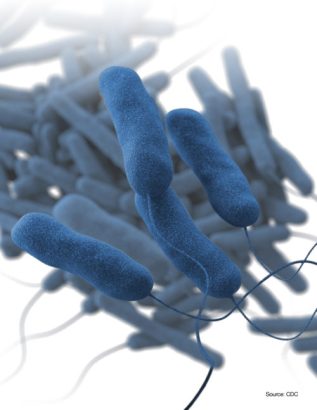 As of Thursday, there have been 13 confirmed case of Legionnaires' disease, including one death, linked to the Atlanta hotel. Officials say the outbreak also includes 66 "probable'' cases of Legionnaires'.
The latter represent people who had illness consistent with Legionnaires' disease, including pneumonia diagnosed by a clinician or a chest X-ray, but have not received laboratory confirmation.
Public Health spokeswoman Nancy Nydam said Thursday that sampling and testing will continue at the hotel. After a complete inspection of the hotel by environmental health experts, she said, the Sheraton was cleared to reopen.
Legionnaires' cases occurred among people who stayed at or visited the Sheraton Hotel in Atlanta between June 22 and July 15, when the hotel closed.
The outbreak of Legionnaires' could be among the biggest in U.S. history. Earlier this year, GHN reported that cases of Legionnaires' disease have quadrupled in Georgia over the past 10 years.
Legionnaires' was not identified as a distinct disease until 1976, after a large, deadly outbreak among participants at an American Legion convention in Philadelphia. That outbreak was eventually traced to a hotel where they stayed.
The recent increase in Georgia mirrors a national trend, with U.S. cases up fivefold since 2000. About 80 percent of Georgia outbreaks have occurred in health care facilities, Cherie Drenzek, state epidemiologist, said in February.
Legionella bacteria live in water, and are found naturally in lakes and streams. But they can be potentially lethal when they grow in man-made water systems, eventually finding their way into showerheads and sink faucets, where they become aerosolized.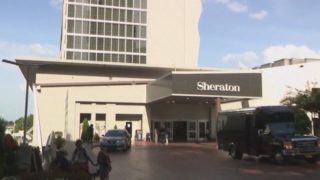 Legionellosis, a respiratory condition, occurs after people breathe in water vapor containing the water-borne bacteria. It can cause a milder infection, Pontiac fever. In more serious cases, it can lead to the pneumonia called Legionnaires' disease.
Neither illness is spread person to person, but people over age 50 and those with weakened immune systems are more susceptible to developing the disease.
Symptoms of Legionnaires' disease include fever, chills, coughing and shortness of breath. Legionnaires' disease requires treatment with antibiotics, and most cases are treated successfully.
A lawsuit filed Monday alleges "negligence in the operation and maintenance of the water systems" caused the Legionnaires' disease outbreak at the Atlanta hotel.
Professional photographer Germany Greer, 67, who fell ill in July after photographing a conference at the hotel from June 27 to July 1, filed the lawsuit in Gwinnett County State Court, the Associated Press reported.
Ken Peduzzi, general manager of the Sheraton Atlanta, said in an emailed statement Monday that the hotel "does not comment on legal matters," according to the AP report