When Hurricane Maria struck Puerto Rico in September 2017, Emory physician Dr. Carla Haack had no way of knowing whether her parents were alive or dead.
Their home was in Cidra, a town in the central part of the island, where phone service was knocked out and roads were blocked by fallen trees and other debris.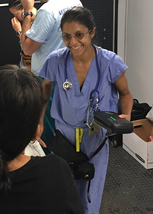 A few days after the monster storm made landfall, Haack saw a photo from that town and how a concrete pole "was snapped in two like a twig. Then I freaked out.'' Her parents' home was made of concrete.
Cidra was just one of many ravaged communities. While Puerto Rico is no stranger to hurricanes, Maria was the worst to strike there in generations. The storm was not only powerful, but it had a size and path that allowed it to envelop the whole island, leaving no area unscathed.
Fortunately, Haack soon learned that her parents were OK. But amid that happy news, she was still stunned by what had happened to the Caribbean island.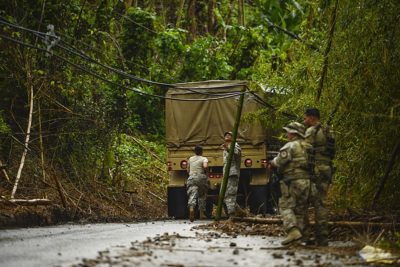 She knows Puerto Rico well. She grew up on the island, which is a U.S. commonwealth, and she went to college and medical school there.
Nowadays, Haack lives and practices in Georgia, having remained in the state after doing her medical residency at Emory. But after Maria struck, she knew she had to help the people back home.
On Day 16 after the storm, Haack traveled to the island, carrying medical supplies with her. Puerto Rico "looked like scorched earth,'' she recalls. "People were drinking out of rivers'' because water systems had failed.
The island was devastated, and it was clear that the suffering was not over.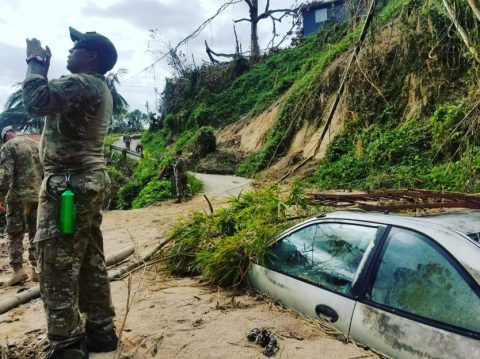 An estimated 3,000 people died in Puerto Rico due to Maria. Most of those deaths occurred weeks or months after the hurricane made landfall, often because of problems with health care, NPR reported. A massive power outage in the wake of the storm caused the largest blackout in U.S. history, and a persistent lack of power triggered the collapse of much of the island's health care system.
Haack's 2017 visit was the beginning of a series of relief trips she took to Puerto Rico. She helped provide primary care and delivered vital medications and other supplies.
On that first trip, Haack brought water purification gear, antibiotics, insulin and drugs for hypertension. Diabetes and hypertension are especially prevalent among the Puerto Rican people.
In the days after Maria, few doctors' offices and pharmacies were open.
"If you could get to a hospital, you could get emergency surgery,'' Haack says. But even then, she adds, surgeons usually had to operate in near darkness because of the power outage.
With most of the medical infrastructure barely functional or simply destroyed, people's access to primary care was very limited. "Patients couldn't get to the doctor,'' Haack says. "I was doing triage and primary care.''
Aided by Medshare
An invaluable partner for her trips, she says, was Decatur-based Medshare, a nonprofit that collects, recycles and distributes medical supplies and equipment to developing nations.
"Medshare has been nothing short of amazing,'' she says. After the storm hit, "they allowed me to carry everything for free – to grab as much stuff as I could carry."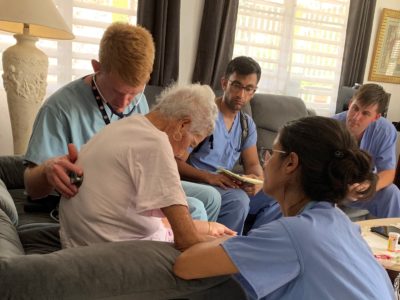 Medshare also sent two shipping containers of supplies to Ryder Memorial Hospital in the hard-hit municipality of Humacao.
Her family home became a supply distribution center.
And Haack was able to direct a team of Emory med students to bolster the health care system in a two-week trip last month.
The Emory doctors and students had regularly traveled to Haiti on a medical mission trip, but the civil unrest in that country prevented their going there this year. So the team went to Puerto Rico instead, delivering supplies, treating patients and renewing prescriptions.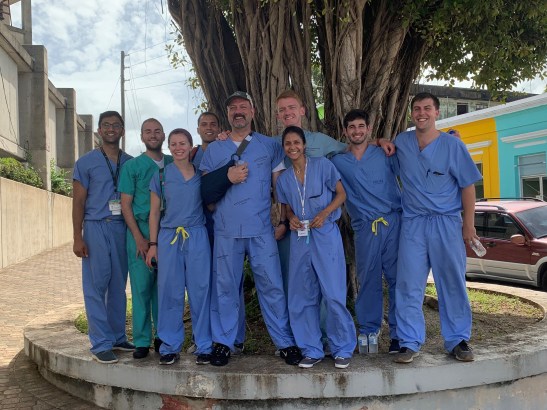 "A lot of what we were doing is wound care,'' Haack says. Part of the group's trip was spent handling the primary care needs of homeless people in San Juan, the Puerto Rican capital.
Emory anesthesiologist Dr. Mark Caridi-Scheible, who was on the Emory team, says the island's primary care still "is pretty stressed."
Many people lack transportation, having lost their cars to the storm. "They are facing tough choices – health care versus rebuilding their homes," he says.
The Emory team, Haack says, "tried to make a lasting impact, to support the nonprofits on the ground that will help ongoing care with the underserved population.''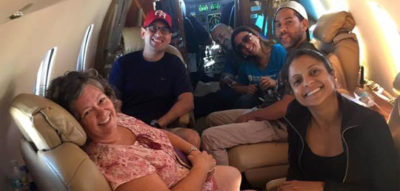 Almost two years after Maria, much of the health care system in Puerto Rico has been re-established, she says. "There has been a tremendous amount of progress. Most patients I saw on this past trip had a provider, had a prescription.''
She speaks glowingly of a woman she saw providing exemplary nursing care in a hut. The patients "were very well cared for,'' Haack says.
Still, there is a major physician shortage in Puerto Rico.
"A lot of doctors left'' after the epic hurricane, Haack says. And she makes clear that she's expressing "no judgment" on their decision, considering the predicament in which they found themselves. "They have to feed their families,'' she says.
Meanwhile, she plans to take another medical trip home. "The most important stuff is establishing connections [with community organizations] and to help strengthen the existing medical system."