The state said Monday that it has picked Deloitte Consulting as the winner of an almost $2 million consulting contract to develop health care ''waivers'' for Georgia's Medicaid program and the private insurance market.
Deloitte won over five other firms contacted by state officials to solicit proposals. Its bid of $1.92 million was less than the $2.6 million that the Georgia General Assembly authorized for the contract.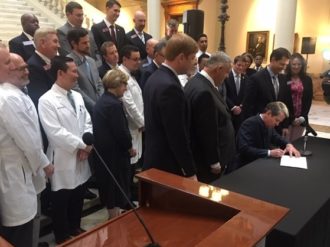 The contract arises from legislation, pushed by Gov. Brian Kemp, to request federal permission – a waiver – to pursue changes to the state Medicaid program, potentially adding more people to the rolls.
A second waiver would pertain to possible changes in the insurance exchange, created by the Affordable Care Act (ACA) for individuals and families who don't get employer or government coverage.
Deloitte will have the task of developing the waiver proposals by the end of the year, when Georgia plans to submit those plans to the feds.
Kemp said in a statement, "As governor, I am committed to tackling the health care challenges facing our state. Georgians need better options — reduced costs, enhanced access, and improved quality of care — as soon as possible.''

"We are now one step closer to reaching these objectives in every corner of Georgia,'' Kemp said. "Deloitte offers unmatched experience in developing innovative solutions for complex health care issues. Working with our federal counterparts, the [Georgia] Department of Community Health, and Deloitte's team, I look forward to crafting a Georgia-centric health care system that puts patients first."
Deloitte emphasized its experience in bringing about such waivers in other states. The company said its consultants have helped devise and implement waivers in 13 states.
''Our team currently works with over 30 state Medicaid programs and [the federal Centers for Medicare & Medicaid Services] on a wide variety of initiatives and programs,'' Deloitte said. "Our team includes former state Medicaid directors who were directly responsible for not just writing waivers, but also for the implementation and operation of those waivers.''
The company's experience was the largest factor in its securing the waiver contract, said Ryan Loke, special projects coordinator for the Office of the Governor.
"Their team is pretty remarkable [with] a wealth of knowledge on waivers,'' said Candice Broce, spokeswoman for Kemp.
The contracting process, from the announcement of the procurement to the final decision, took less than a month. The five-member evaluation team came to a unanimous decision in its choice of Deloitte, Loke said.
The other five consulting firms that the state asked to submit bids were Accenture, Ernst & Young, KPMG, McKinsey & Company, and Public Consulting Group.
"This is an opportune time for Georgia to think creatively as the federal government has signaled a new willingness to entertain ideas and flexibilities that heretofore they had not,'' Deloitte said in its bid proposal to the state.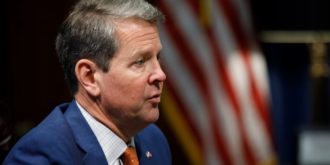 Loke said the waiver development process "will begin in earnest ASAP.''
Frank Berry, commissioner of the Department of Community Health, said in a statement that the agency "is eager to roll up our sleeves and get to work, and we are excited to utilize Deloitte's experience and results in this arena to support our team and stakeholders in the coming months."
Jennifer Owens, deputy director of the Georgia Budget and Policy Institute, said, "We are excited to learn that this critically important process is moving forward. We're cautiously optimistic that this will be a transparent process that puts the needs of beneficiaries first and foremost.
"This is our shot to get it right. We're hopeful that the final waiver proposal will cover as many eligible Georgians as possible and do so in a fiscally responsible manner, drawing down the maximum amount of federal resources available to Georgia.''
The state's goals, as outlined by Deloitte in its application, include:
Improving health outcomes by incentivizing work-related activities in Georgia's Medicaid program.
Improving the health status of Georgians, especially those with lower incomes
Providing stability to Georgia's health care providers, especially those serving as a "safety net" for low-income Georgians and those in the rural areas of the state.
Reducing the number of Georgians without health insurance. Georgia has among the highest rates of uninsured in the nation.
Stabilizing the individual insurance market ''by taking advantage of opportunities to re-frame ACA requirements to better meet Georgia's unique needs.''
Some states have won waiver approvals to impose work requirements on Medicaid beneficiaries.
But a federal judge recently ruled that the U.S. Department of Health and Human Services had improperly approved work requirements in Arkansas and Kentucky. The same judge is considering a similar challenge to HHS' approval of New Hampshire's plan to impose work requirements in its Medicaid program.
Loke, asked about the work requirements, said that "all options are on the table.''
"We're monitoring ongoing litigation,'' Broce added.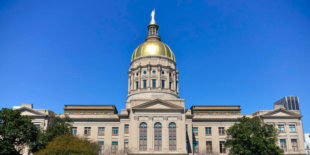 Democrats in the General Assembly unsuccessfully fought the Georgia waiver legislation, arguing that a full Medicaid expansion — which under the ACA is an option for states — would cover more Georgians at a lower cost than the Kemp proposal would.
Kemp's plan envisions potentially covering people at up to 100 percent of the federal poverty level – roughly $12,500 of annual income for an individual — whereas regular expansion gives Medicaid to people at up to 138 percent of poverty.
At full expansion, the federal match is at 90 percent under the ACA. At the poverty level, the match is expected to be the normal 67 percent, though Trump administration officials say they may consider the higher match figure.
Kemp's private insurance waiver seeks to change the rules in the individual market.
Based on other states' experience, the insurance exchange waiver could lead to a reinsurance program that has the potential to stabilize premiums for individuals.
The Georgia Public Policy Foundation last week released a study that found reinsurance ''could stabilize rates, providing greater financial certainty to health insurers and consumers."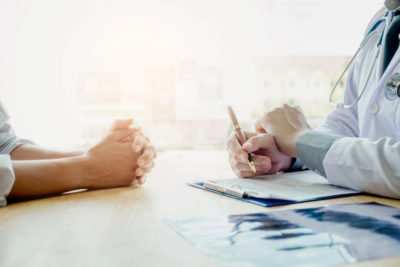 The foundation also noted a possible direct primary care option under the private insurance waiver.
Under such an option, consumers would select a primary care physician, who would receive a fixed monthly fee rather than the traditional fee-for-service model. "Because direct primary care eliminates the need for physicians' offices to track and code services and file for reimbursement by the insurer, the provider avoids large overhead costs for compliance. This arrangement allows physicians to have a profitable practice with a much smaller number of patients, which could make it a particularly effective option for rural Georgia,'' the foundation said.
A waiver could require large insurers to offer at least one plan that includes a direct primary care model, the group said.
"The Georgia Public Policy Foundation has been at the forefront of the conversation over how to fix Georgia's health care market, ready to propose and promote innovative ideas," said Kyle Wingfield, president of the foundation.