Lt. Gov. Geoff Duncan told journalists Tuesday that he wants to see transparency on quality of medical care as much as on medical prices.
Duncan said there's a vacuum of information on medical outcomes that he would like to see filled.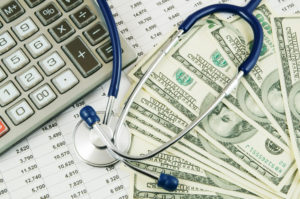 The lieutenant governor had been in the nation's capital Monday, attending the ceremony at which President Trump signed an executive order for hospitals to release their actual negotiated prices of services.
Such transparency action is "a huge first step,'' Duncan said Tuesday to an Atlanta gathering of health care journalists, sponsored by the Kaiser Family Foundation. "It empowers the patient to be informed."
He also touted the passage of health care legislation in this year's session of the Georgia General Assembly, which ended a few months ago. The 2019 Legislature, he said, passed 22 health care bills. "Georgia is a great laboratory environment for innovation and health care strategy,'' Duncan said.
"We encompass so many of the different challenges that other states face, but it's kind of all in one little incubator environment," he added, citing issues involving rural health care, the uninsured and Medicaid.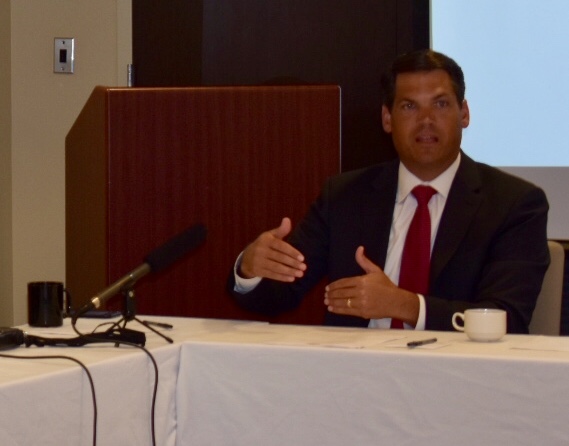 Duncan, a Republican, said that when he was a Georgia House member, he learned through his successful effort to create the state's rural hospital tax credit that "policy is the best way forward, not politics.''
Under that legislation, businesses and individuals can get a tax credit for donations to rural Georgia hospitals. "There are no strings attached,'' he said. Rural hospitals, he said, "decide where best to deploy these dollars.''
Gov. Brian Kemp's proposal for waivers "will put Georgia on the national radar,'' Duncan said.
The waiver legislation calls for a consulting firm to develop two sets of proposals that the state will submit to the federal government for approval. One proposal involves possible addition to the rolls of the Georgia Medicaid program, and the other proposes revisions to the individual exchange insurance structure.
Duncan said a work requirement for new Medicaid enrollees in Georgia can be effective, despite a federal court's ruling striking down such provisions in other states. He said he was receptive to the waiver idea that would allow Grady Health System to manage the health needs of thousands of uninsured metro Atlanta residents.
And Duncan endorsed a "direct primary care'' model, under which physicians would get a set fee for caring for a patient.
"Our best days are in front of us. Health care is a big part of that,'' Duncan said. "We're just getting started on health care.''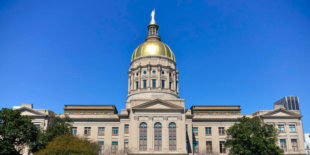 Among other topics, he applauded the passage of changes to the state's health care regulatory apparatus, called certificate of need, or CON.
"It was a big, big deal'' to break up the "grip that CON had on the [health care] system,'' Duncan said. He noted that the Trump administration, which has pushed for deregulation in various sectors, is very supportive of CON reform.
Duncan also praised the legislation that create new financial reporting requirements for Georgia's non-profit hospitals – an issue that he took a prominent role in pushing during the legislative session.
Asked about Georgia's passage of an anti-abortion bill, Duncan said it was done through "a very deliberative" process, and elicited very personal feelings among lawmakers. He acknowledged pushback from the movie industry, which does a great deal of business in Georgia. Some industry officials and entertainers have vowed to stop making films in the state.
He said that despite the controversy, he still believes Georgia is a "very business-friendly state.''