State Insurance Commissioner Jim Beck was charged Tuesday in a 38-count federal indictment on allegations of wire fraud, mail fraud and money laundering, prosecutors said.
The indictment alleges Beck stole more than $2 million from his former employer, Georgia Underwriting Association, through ''an elaborate invoicing scheme,'' BJay Pak, the U.S. Attorney for the Northern District of Georgia, said Tuesday at a news conference in Atlanta.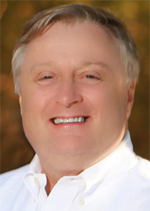 According to the indictment, the scheme went on for five years and lasted until last August 2018, after Beck won the Republican primary for insurance commissioner. Pak said none of the alleged fraudulent activity occurred after Beck took office in January.
Thousands of dollars of the alleged fraudulent payments went to Beck's campaign fund, Pak said. Other money went to personal expenditures, investments and the payment of taxes, he added.
The Underwriting Association provides high-risk property coverage to Georgia homeowners. Beck, 57, served as the organization's general manager for operations.
Beck's office issued a statement saying the allegations "have no bearing on his service as an elected official to the people of Georgia.''
"The commissioner maintains his innocence and he is entitled to the same presumption of innocence that every citizen of Georgia walks into a courtroom with when accused of a crime,'' said the insurance department statement. "The department is focused on fulfilling the vital mission we have to protect Georgia consumers.''
A high profile in the job
Since taking office, Beck has pursued an aggressive policy on consumer insurance issues. His office published a report card on 2018 complaints against health and other insurers.
Beck also ordered a state hearing into Anthem Blue Cross and Blue Shield's network adequacy, targeting the insurer's representation of WellStar Health System as being a part of the company's Pathway health plan in the ACA exchange.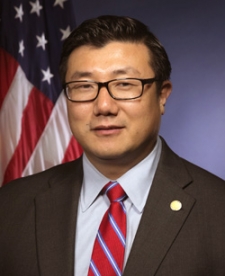 Pak said Beck had financial interests in two businesses, Creative Consultants and the Georgia Christian Coalition. Beginning in 2013, the indictment alleges, Beck talked four associates into creating four separate businesses.
Through an elaborate system of fraudulent invoicing, Beck often approved Underwriting Association payments to the four companies, federal officials allege. Beck then allegedly sent fraudulent invoices from Creative Consulting and the Christian Coalition to the four firms.
At Beck's direction, his four associates paid the fraudulent invoices from a portion of the money they had been paid by the Underwriting Association, according to the indictment.
"The FBI investigation found that Beck abused the trust of friends and his employer [Georgia Underwriting Association] in an elaborate scheme to enrich himself at GUA's expense," said Chris Hacker, Special Agent in Charge of the FBI in Atlanta.
Hacker told the news conference that the investigation began 10 months ago, and that the allegations were referred to the FBI by Deborah Wallace, Georgia inspector general.
If found guilty of the charges, Beck could receive a multiyear prison sentence, Pak said. Beck is expected to turn himself in by noon Wednesday and be arraigned, the U.S. attorney said.
The Georgia Association of Health Plans, an industry trade group, declined comment on the indictment, saying it's a pending criminal matter.
Pak said Beck is the first Georgia statewide constitutional officer to face federal indictment since Linda Schrenko, who served eight years as Georgia's elected superintendent of schools.
Schrenko was indicted in 2004, the year after her term ended. Prosecutors said she diverted federal funds while in office, spending the money on herself and on an unsuccessful run for governor. She pleaded guilty in 2006 to fraud and money laundering charges and was sentenced to federal prison. She was released in 2013.
WAGA's Dale Russell reported last June that the Carroll County District Attorney was reviewing a year-old arson of a Beck rental property. Russell in February 2018 also reported that Beck left two state jobs under a cloud of controversy and twice worked for the state while also working in the private sector.
What comes next?
Beck has hired William "Bill" Thomas, a former federal prosecutor, and Douglas Chalmers, who has represented several GOP politicians in ethics cases, to represent him, the AJC reported.
Thomas issued a statement to WAGA saying, "Jim strongly denies these charges, and we intend to mount a vigorous defense. Jim is justifiably proud of the work that he did at the Georgia Underwriting Association. Any accusation that he defrauded GUA is false."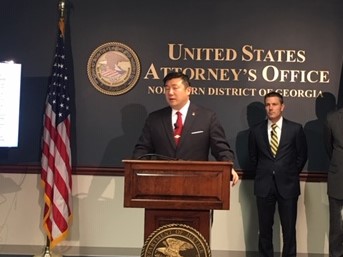 Thomas added, "He acted legally and in good faith. Under his leadership, for the first time in its history, GUA made millions of dollars of profits. Jim looks forward to clearing his good name."
"We are also pleased to note that these allegations do not relate to Jim's performance as the commissioner of insurance where, among other things, he has led the fight against insurance fraud and for transparency," Thomas said, according to WAGA. "The allegations relate solely to his prior work experience at a private, non-governmental association for insurance companies. Jim looks forward to continuing his work as insurance commissioner protecting Georgia consumers."
The AJC reported that under the state law that would apply in this case, if Beck does not resign or ask to be suspended, Gov. Brian Kemp can act after a 14-day waiting period if he determines the charges relate to the performance of Beck's duties as insurance commissioner. If the governor were to decide that they do, he would appoint a three-member commission to look into the charges.
That commission would have 14 days to make a determination. If it were to find that the charges relate to Beck's duties, the governor would have to suspend Beck and name a temporary replacement.
Kemp's office declined comment Tuesday on the Beck indictment.