Metro Atlanta is in the top third of 112 urban areas on health care pricing, newly released data show.
The prices in greater Atlanta are higher than those in Augusta and Savannah, the two other Georgia cities studied by the Health Care Cost Institute.
The Healthy Marketplace Index report shows wide variation for the same medical service across U.S. cities – and even within the same city.
Atlanta/Sandy Springs/Roswell was ranked No. 32 among the 112 local areas studied in terms of overall health care prices, or 8 percent above the national median level. Augusta/Richmond County was 72nd, while Savannah was 103rd.
The authors of the report studied prices for hospital inpatient admissions, outpatient visits and professional services.

The Health Care Cost Institute analyzed health insurance claims of 34 million Americans covered by large companies UnitedHealthcare, Aetna and Humana. The prices are those paid by the insurers for the services.
To demonstrate the extent of price variation within metro areas, the report studied two types of childbirth services: C-section delivery and vaginal delivery. Also analyzed were a common blood test and a screening mammogram; and office visits for current and new patients.
Nationally, the report found that the median price for C-sections in San Francisco/Oakland/Hayward ($20,721) was nearly 4.5 times the figure in Knoxville, Tenn., ($4,556).
The median price of a vaginal delivery in Boston/Cambridge/Newton ranged from $4,701 at the 10th percentile to $15,973 at the 90th percentile, a difference of $11,272. (The prices range from the 10th percentile to the 90th percentile, but eliminate the lowest and highest prices from the range.)
Metro Atlanta blood tests ranged in price from $79 to $270.
Though it's common for people to worry and grumble about health care costs, the pricing of medical services has typically been an obscure subject for the average patient. Many Americans have only a vague idea whether their own charges are reasonable or wildly excessive.
Recent efforts by health insurers, state legislatures and private firms have begun to reveal more information about the cost of care for consumers.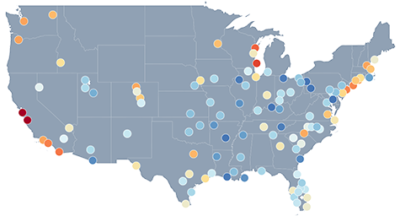 Such price gaps can make a big difference to consumers. Not only do these medical services count against a deductible, but high prices can also be reflected in premiums and in total employee compensation, said Kathy Hempstead, a senior policy adviser at the Robert Wood Johnson Foundation, which provided support for the study.
"The variation doesn't seem to have anything to do with underlying costs," Hempstead said. "The health care market is unlike any other market.''
Although hospitals are now required to publish a list of the prices they would like patients to pay for their services, the amounts that medical providers actually agree to accept from insurance companies tend to remain closely held secrets, the New York Times reported.
The wide range in pricing is "shocking," Amanda Starc, an associate professor at the Kellogg School of Management at Northwestern, told the Times. "The variation in prices in health care is much greater than we see in other industries."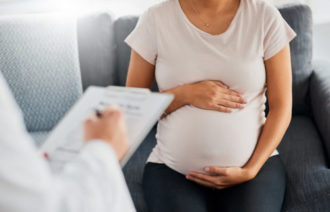 For individual procedures, the median price of a C-section in Atlanta area was $8,906, and a vaginal delivery $5,979.
A blood test had a median cost of $132 in Atlanta, while it was $44 in Augusta and $48 in Savannah. A mammogram, meanwhile, had a median price of $221 in Atlanta, $199 in Augusta and $131 in Savannah.
The higher prices in the Atlanta area were also highlighted in a 2017 report health care data firm Amino, which ranked U.S. metro areas according to how expensive their hospitals were.
That study ranked 53 metro areas. Buffalo, N.Y., was No. 1, with the least expensive outpatient hospital services, and Milwaukee was 53rd, with the most expensive. Metro Atlanta came in 43rd.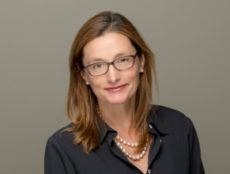 Higher prices in some areas can be linked to medical provider consolidation, and in some to the presence of hospitals with very high consumer appeal, so that insurance networks feel obliged to affiliate with them, Hempstead said. These hospitals "can command high rates,'' she noted.
"I think employers are trying harder to negotiate to reduce the variations and bring [costs] down,'' Hempstead added.