Hepatitis A cases continue to surge in Georgia, with 31 more cases reported since about a week ago, Public Health officials said Wednesday.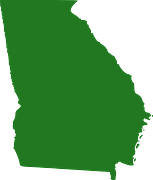 Since June 1, 2018, Georgia has seen 245 hepatitis A infections, with most of them coming this year.
Health officials also said Wednesday that the number of Georgians hit by an E. coli outbreak has increased to 27, up from 17 a week ago. The CDC late last week identified the probable source of the E. coli as contaminated ground beef.
The hepatitis outbreak has especially affected the Rome area of northwest Georgia, as well as Dalton, Augusta and Fulton County, state officials say. Two-thirds of the Georgia patients have been hospitalized. One Georgian has died from the disease.
Georgia is one of 18 states currently experiencing a large number of cases of the highly contagious liver infection. GHN first reported on the Georgia hepatitis A surge last month.
Hepatitis A can range from a mild illness lasting a few weeks to a severe illness lasting several months.
Public Health is focusing its prevention strategy on targeting drug users, the homeless, and men who have sex with men, saying people in these categories account for a large number of the infections. Health officials are offering screening and vaccination to these groups, as well as people who are incarcerated and those with HIV or chronic liver disease.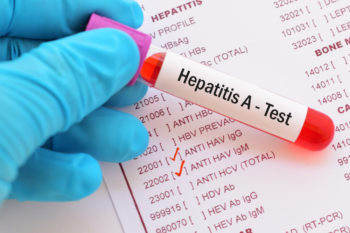 Nationally, there have been more than 15,000 cases reported, with 140 death, state officials said last week.
Symptoms of hepatitis A can include nausea, vomiting, abdominal pain, loss of appetite, fever, diarrhea and headache. It is usually transmitted from person to person through the fecal-oral route or consumption of contaminated food or water.
Regarding E. coli, the CDC reported last week that a total of 109 people have been infected with the strain across six states, including Georgia.
The federal agency said 17 people have been hospitalized, including at least three in Georgia.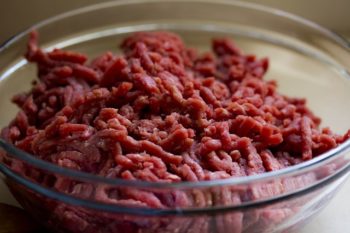 Infected people report eating ground beef at home and in restaurants, the CDC said.
Some kinds of E. coli can cause diarrhea, while others cause urinary tract infections, respiratory illness and pneumonia, or other illnesses.
A recommended way to prevent infection is to wash hands after using the restroom or changing diapers, before and after preparing or eating food, and after contact with animals.
The national measles outbreak has hit Georgia as well. But Public Health officials said the number of cases remains at three. In January, three metro Atlanta residents were reported to have measles.
Nationally, the total cases of measles have soared to more than 500, with 90 new reported in just one week, according to numbers released Monday by the CDC.
CNN reported that with 555 total cases, 2019 now has the second-highest number of measles cases reported in the United States in 25 years — and the year is not even half over.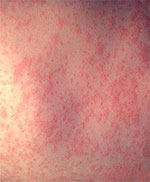 Experts point to the anti-vaccination movement as a cause of this year's measles spike.
"It's just terribly sad that children in the U.S. are having to suffer measles. This should not happen," said Dr. William Schaffner, medical director of the National Foundation for Infectious Diseases and an adviser to the CDC on vaccines, CNN reported. "We'd previously eliminated this disease not just in the U.S. but in the entire Western Hemisphere, and it appears that now we've profoundly and sadly turned back the clock."
The 20 states reporting measles this year are Arizona, California, Colorado, Connecticut, Florida, Georgia, Illinois, Indiana, Kentucky, Maryland, Massachusetts, Michigan, Missouri, Nevada, New Hampshire, New Jersey, New York, Oregon, Texas and Washington.
Most of the cases have been in New York state, which is the site of an outbreak among ultra-Orthodox Jews that started in the fall, according to CNN.