A Senate committee voted Wednesday in favor of a bill to create a state commission to analyze Georgia's behavioral health services and recommend improvements.
The commission would be authorized to take ''a very deep dive'' into the state's mental health system, said Rep. Kevin Tanner (R-Dawsonville), lead sponsor of House Bill 514. He said Gov. Brian Kemp, Lt. Gov. Geoff Duncan and House Speaker David Ralston (R-Blue Ridge) have all worked on the commission proposal.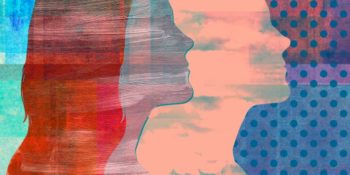 The 23-member panel would include "unbiased'' experts in the mental health and substance abuse fields, Tanner said. He likened it to the criminal justice reform commission launched by former Gov. Nathan Deal.
Tanner said Georgia has made ''great strides'' since its settlement agreement with the U.S. Justice Department in 2010 to improve community services for adults with behavioral health problems and developmental disabilities, as well as providing better care in the state's mental hospitals.
But there are still many problems to tackle, he said. He told GHN that those included the rising suicide rates among Georgia youths; the high dropout rate for teenagers with mental health issues; shortages of providers; challenges faced by the homeless; and the burden of mental health services on jails across the state.
"Our jails should not be our largest mental health provider,'' said Kathy Colbenson of Chris 180, a behavioral health services and support organization, during her testimony in support of the bill.
Jewell Gooding, executive director of Mental Health America of Georgia, said about half of Georgians with mental illness don't seek treatment. Barriers to care include a shortage of providers and the social stigma surrounding mental health issues, she said.
The House has already approved the bill 152-10.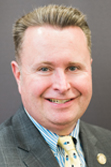 The Senate panel's vote for a behavioral health commission came on the same day a House panel canceled a hearing on high-profile legislation to let Gov. Kemp seek federal health care waivers. Such waivers, if granted, would allow Georgia to extend health coverage to more low-income people.
The chairman of the special House committee on health care access, Richard Smith (R-Columbus), told GHN that the panel wasn't yet ready to take up Senate Bill 106, which has the potential to increase Medicaid enrollment as well as change rules in the state's health insurance exchange.
"We scheduled [the hearing] too early,'' Smith said. "A bill that is this important, we wanted to spend enough time to examine the issues in the bill."
He said he expects the committee to take up the waiver legislation next week.
On Tuesday, the House Health and Human Services Committee passed legislation to create a streamlined pathway for physicians licensed in other states to be licensed here in Georgia.
Sen. Kay Kirkpatrick (R-Marietta), a physician, said 25 states currently participate in this Interstate Medical Licensure Compact.
Physicians who do not have ''a clean slate'' – such as those who have received disciplinary action – would be excluded from the streamlining process and would have to be vetted thoroughly in the current format.
Kirkpatrick said that under the current system, it can take months to get a qualified physician credentialed in Georgia.
In addition to smoothing the licensing process, the bill would add requirements for background and fingerprint checks for doctors. "It makes it safer for the public and much easier for physicians to come to the state,'' she told GHN on Wednesday.