I am writing to applaud the Georgia House of Representatives for taking a step last week toward better health for Georgians, as members voted in favor of HB 287, the Preceptor Tax Incentive Program (PTIP). I am really hoping that the Georgia Senate will follow suit during this legislative session, beginning with the upcoming hearing by the Senate Finance Committee.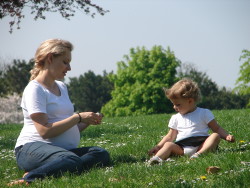 Georgia has one of the highest maternal mortality rates in the United States and other developed countries — and our rate is rising. Half of Georgia's counties lack an obstetrician or certified nurse-midwife. Given this situation, the Preceptor Tax Incentive Program has the potential to help increase the workforce that helps ensure the safety of new mothers.
The graduate nursing education of a certified nurse-midwife (CNM) involves two types of training: Education in the classroom under the guidance of faculty, and clinical training under the guidance of preceptors (nurse instructors). The work done in each setting is equally important to preparing a competent CNM who will meet the standards set by national certification and state licensing.
Unlike with the clinical education of physicians, which the federal government heavily subsidizes, CNM preceptors receive no federal support and no extra time for clinical education. With strong pressures on practicing CNMs to maintain productivity and patient satisfaction, and with growing numbers of students enrolled in out-of-state distance nursing programs also competing for local preceptors, the limited number of available providers for the clinical training of Georgia students restricts the growth of our workforce, in effect restricting access to care for our patients.
A CNM is one of a category of professionals known as Advanced Practice Providers, or APPs. (Others in this category are nurse practitioners, clinical nurse specialists, nurse anesthetists and physician assistants.) Currently in Georgia, only physicians receive a tax break when an APP student is trained at the physician's practice — even if another APP does the actual training. The PTIP bill would allow APPs to receive a tax credit when they do the precepting, which would increase the number of preceptors supporting Georgia nursing and PA programs. Incentivizing and reimbursing APP preceptors would free up some physicians currently precepting APP students to focus on medical trainees, and it would allow more Georgia APP students to be trained by those in their own profession. If more preceptors are available to students, programs that prepare APPs can expand, and students who train in Georgia are more likely to stay in Georgia.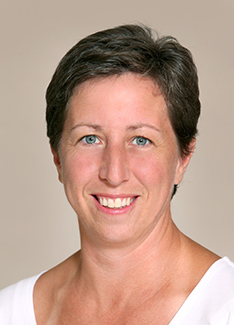 Public health experts recognize that an expansion of the midwife workforce is an important part of a strategic approach to addressing Georgia's rising maternal mortality, the state's widening racial/ethnic health disparities, and its rural health provider crisis.
** The Yale Global Health Justice Partnership released a paper in 2018 titled "When the State Fails: Maternal Mortality & Racial Disparity in Georgia." It singled out our state as an example of reproductive health care gone wrong, and recommended an expansion of certified nurse-midwifery as one specific intervention to address access-to-care issues.
** In 2016, the interdisciplinary Georgia Maternal and Infant Health Research Group recommended a tiered system for deploying CNMs and other APPs in rural Georgia, with telehealth services allowing for consultations with offsite physicians.
** The nonprofit, nonpartisan group Georgia Watch released in 2015 a paper titled "Perspectives on Advance Practice Registered Nursing in Georgia," which recommended that policymakers "support the health care workforce pipeline by enabling more graduate-level education and clinical training opportunities for nurses" as a means of meeting patients' needs amid a serious shortage in the medical workforce.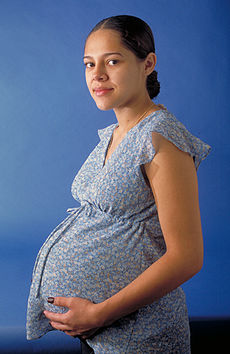 Many organizations (World Health Organization, National Academy of Medicine) and publications (Lancet Series on Midwifery) are advocating for broadening the use of midwives nationally and internationally to reduce maternal mortality. For Georgia, there are many ways for legislators to demonstrate a strong commitment to the health of women and families, and making the PTIP bill into law would support the work of Georgia's APP educational programs while demonstrating that commitment.
To Georgia state Reps. Matt Dubnik, Mark Newton, Lee Hawkins, Butch Parrish and Matt Hatchett: Thank you very much for your sponsorship of this bill. And to Georgia state senators: Our CNMs and APPs look forward to working with you to make sure that PTIP is successful in the Senate.
Kate Woeber is president of Midwives of Georgia