Once again, Forsyth County ranks as the healthiest county in Georgia.
And the next four healthiest — Oconee, Cherokee, Fayette and Gwinnett — are the same as last year's, in the newly released 2019 County Health Rankings. All five counties are suburban and in the northern half of the state.
They are followed by Columbia, Cobb, Harris, Paulding and Coweta – in the same order as 2018.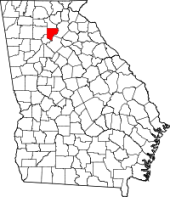 The annual County Health Rankings, released Tuesday by the Robert Wood Johnson Foundation and the University of Wisconsin Population Health Institute, consider factors other than medical care, such as education, transportation, housing and poverty, that influence how long and how well people live.
It's the seventh straight year that Forsyth, northeast of Atlanta, has topped the rankings in the state.
The five Georgia counties in the poorest health, starting with least healthy, are Warren, Twiggs, Quitman, Clay and Miller. The southern and southwestern sections of the state have a large number of low-ranked counties.
The report's ranking of health outcomes look at a variety of measures that affect the future health of communities, such as high school graduation rates, obesity and teen births.
This year's report focuses on housing as a major factor in health.
Among Georgia's children living in poverty, 54 percent were living in a household that spends more than half of its income on housing, the report said.
High housing costs make it difficult for families to afford other essentials for good health, such as healthy food, medicine, or transportation to work or school, the report's authors said. The housing cost burden remains substantially higher among renters than homeowners, especially for households with low incomes.
"Our homes are inextricably tied to our health," Dr. Richard Besser, Robert Wood Johnson Foundation president and CEO, said in a statement. "It's unacceptable that so many individuals and families face barriers to health because of what they have to spend on housing. This leaves them with fewer dollars to keep their families healthy."
In Georgia, 15 percent of households spend more than half of their income on housing costs. That's a higher percentage than the national average of 11 percent.
Georgia households headed by African-American residents have the highest burden of severe housing costs at 21 percent, compared to white resident households at 11 percent. County by county, the severe housing cost burden ranges from 8 percent to 25 percent of households.
Marsha Davis, interim dean of the University of Georgia's College of Public Health, said the rankings "continue to highlight the health disparities that separate our communities, by ZIP code, race and ethnicity. As in the past, poverty is a key factor that drives how Georgians access health care and other resources that support healthy lifestyles.'
The emphasis on housing data, Davis said, "echoes many of the trends we see connecting socioeconomic disadvantages to poor health outcomes.
"Any real effort to improve the health of all Georgians will require close collaboration with state and community leaders, public health, education, the private sector, economic development, and others groups or services that shape the communities in which we live."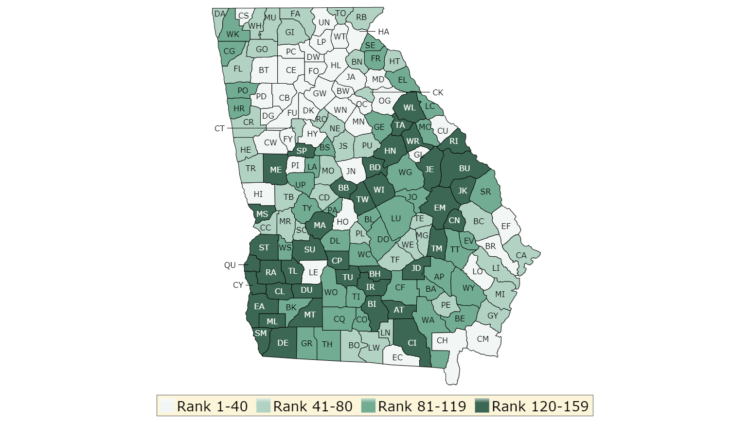 The statistics in Forsyth aren't uniformly good. The county's adult obesity rate matches the state average of 30 percent.
But Forsyth's uninsured rate is 10 percent, versus Georgia's average of 15 percent. And it has just 6 percent of children living in poverty, as compared to the statewide average of 22 percent.
Warren County has some positive trends. Its high school graduation rate, at 88 percent, exceeds the state average of 81 percent. But it has a high smoking rate, a greater percentage of low-birthweight babies, and a stunning 43 percent of children live in poverty.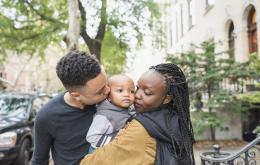 "All communities have the potential to be places where everyone enjoys full and equal opportunity,'' Sheri Johnson, acting director of County Health Rankings & Roadmaps, said in a statement. "But the data show that's not happening in most communities yet. Children of color face a greater likelihood of growing up in poverty, and low-income families struggle to pay rent and get enough to eat.
"It is time to do the difficult work of coming together to undo policies and practices that create barriers to opportunity. The rankings can help communities ground these important conversations in data, evidence, guidance, and stories about challenges and success."