Twenty years ago, Georgia and 45 other states reached an agreement with tobacco companies that settled all future claims against the firms about smoking. A major goal of the pact was to reduce cigarette smoking in the nation.
The Master Settlement Agreement has provided Georgia with more than $3 billion since 2000. The money comes every year, and amounted to $150 million in fiscal 2019.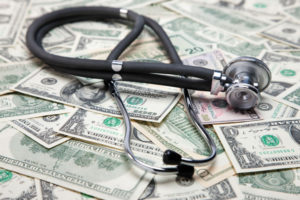 But a shrinking share of it goes to actual cancer prevention and treatment.
According to state figures recently compiled by the Georgia Center for Oncology Research & Education (CORE), just $14.1 million of the Georgia allotment of $151 million in fiscal 2019 went to deal with cancer. That's less than 10 percent. In contrast, the state's cancer spending share in fiscal 2001 was 27 percent.
Advocates for increased cancer funding say the state Legislature should provide more money to these efforts.
Cancer is the second-leading cause of death in Georgia. And tobacco is a major driver of cancer in the state.
"Progress in cancer care, treatment and prevention has been extraordinary,'' said Nancy Paris, CEO of Georgia CORE. "We would like [cancer programs] more appropriately resourced.''
"If cancer is diagnosed early, it's easier to treat, costs less, and people go back to work.''
Currently, Georgia's cancer money goes to programs such as screenings, smoking prevention and cessation, regional cancer coalitions, and treatment of the uninsured.
"We do an uneven job on cancer screenings,'' Paris said. "We could eliminate cervical cancer deaths with pap smears.'' There's also a gap in statewide services for the hundreds of thousands of cancer survivors in Georgia.
But if most of the state's settlement dollars are not currently devoted to cancer efforts, how are they spent? This year, 80 percent of the money goes to Medicaid, for direct health care in the federal/state program.
More funds are needed for state tobacco cessation and prevention programs, according to June Deen of the American Lung Association. (Here's a recent GHN article on the association's grades of Georgia's tobacco control programs.)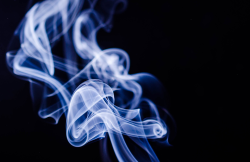 It's not just Georgia that's lagging in anti-tobacco funding. No state funds tobacco control programs at the CDC's "recommended" level. Only two states (Alaska and California) provide more than 90 percent of recommended funding, the Atlanta-based federal health agency says.
Michael Eriksen of Georgia State University, an expert on tobacco control, said Wednesday that fewer dollars from the settlement agreement nationally are being spent on tobacco prevention and control.
Georgia is doing better than many states in its directing the funds for general health purposes, and not spending the money on non-health areas, said Eriksen, who is dean of the GSU School of Public Health.
State Rep. Pat Gardner, an Atlanta Democrat, would like to see more spending on tobacco prevention. "We talk about early intervention and prevention, but when it's time to dole out the money, it always falls at the bottom of priorities," Gardner says. "It's a big issue. Tobacco use, like other addictions, creates enormous health care costs.''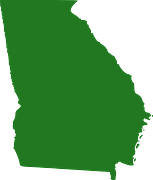 The Campaign for Tobacco-Free Kids ranked Georgia 47th in state spending on tobacco prevention.
State Sen. Dean Burke (R-Bainbridge), who's a physician, told GHN that Georgia "should fund evidence-based proven strategies especially for youth cigarette smoking prevention strategies. These programs would return their investment in prevention of future health care costs and increased productivity of the individual. It makes sense that funding could come from the tobacco settlement but in the end it doesn't really matter which 'financial bucket' the investment comes from, just a commitment to spend what is scientifically supported to be effective.''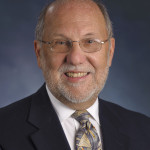 The state is currently writing a new cancer plan, outlining priorities and strategies.
Eriksen of GSU said Georgia "can do something meaningful on lung cancer,'' which is the leading cause of cancer deaths.
New lung cancer screening, plus the advent of "precision" and personalized medicine, can make a big difference in reducing fatalities, Eriksen said. "Georgia could be a national model in doing that."