The proposed reform of the state's certificate-of-need (CON) system faces an uncertain fate, just days before a legislative deadline.
Lawmakers are considering the broadest revamp of the controversial regulatory program in years, and several hearings have been held on the issue.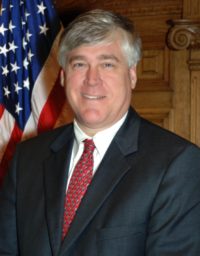 But Crossover Day is scheduled for March 7. That's the day when a bill must have passed at least one of the two legislative chambers, or it will be generally considered dead for the year.
And a Senate committee chairman said Thursday that it was unlikely a compromise could be reached between separate bills proposing changes in the CON system.
"I don't see it happening,'' said Sen. Bill Cowsert (R-Athens), chairman of the Senate Committee on Regulated Industries and Utilities.
"I'm disappointed there hasn't been a compromise reached,'' Cowsert told GHN, but he added, "I appreciate the complexity of the subject."
CON governs the construction and expansion of health care facilities and services. Under the current laws, a provider must obtain a "certificate of need" from the state to proceed with a major project.
Leading hospital groups oppose a broad CON revamp, saying it would harm existing hospitals, including those in rural Georgia. Proponents say it would boost competition and reduce health care costs.
As originally introduced, House Bill 198 and its companion, Senate Bill 74, would generally replace the CON structure (except as it applies to nursing homes and home health agencies) with a licensing framework, easing many of the current rules.
The Senate committee has discussed a much pared-down version of the original legislation. It would still allow Cancer Treatment Centers of America to add more beds and serve more Georgia patients at its Newnan hospital.
The working version of Senate Bill 74 would create a Health Strategies Council, and increase construction and equipment thresholds. But it has left out other major revisions, including:
** Permitting a sports medicine center to be built in Alpharetta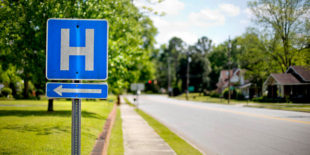 ** Relaxing restrictions on ambulatory surgery centers and imaging centers
** Requiring transparency for nonprofit hospitals' financial holdings
** Creating two sets of licensing rules based on region, with much less restrictive rules in metro Atlanta than in the rest of the state
** Raising the requirements for hospitals to meet certain levels of indigent and charity care
Sen. Matt Brass, a Newnan Republican, said he and Sen. Dean Burke (R-Bainbridge) were still at odds over the restrictions on ambulatory surgery centers. Many hospitals oppose such centers, saying they siphon off privately insured patients that the hospitals depend on.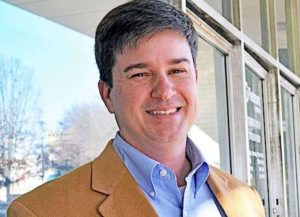 Brass said he was willing to accept two or three new centers and a pilot program to study their effect on health care. "There has been a lot of give-and-take,'' he said.
Ambulatory surgery centers, Brass told GHN, "do the job at a lower cost."
But he acknowledged it was unlikely that a compromise could be reached between his bill and Senate legislation favored by the hospital industry.
Meanwhile, a House panel is expected Friday to consider a bill that's a revised version of legislation the committee already passed. Details of the revision were not available late Thursday.
Adding fuel to the debate is a new media ad campaign called Save Georgia Healthcare, which advocates for defeat of the CON overhauls. Hospital association leaders told GHN that they were not involved in the commercials, which blast "profiteers'' in health care. "Don't kill Georgia's local hospitals,'' the ad says.
Georgia Hospital Association executive Ethan James said he has ''no knowledge'' of who is behind the campaign. Monty Veazey of the Georgia Alliance of Community Hospitals said "they didn't go through the Alliance to do that.''
"I think we need to do an ad buy,'' Veazey added. "I think consumers are confused."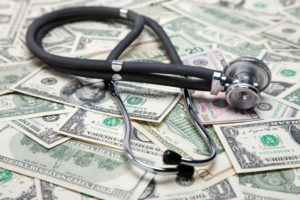 Industry officials, meanwhile, told GHN that they believe the ad campaign cost $2 million, and that major non-profit hospital systems raised money for it.
WellStar Health System, a nonprofit Marietta-based organization, said late Thursday it participated in the campaign.
In a statement, WellStar's David Preston said, "We have a duty to communicate with Georgians about how this legislation will negatively affect their families. Repeal of CON would cripple or close hospitals all over Georgia that provide a community's only access point for emergency rooms, trauma care, burn centers and high-risk neonatal units and many other critical care services. Those services disappear for everyone – insured, underinsured and uninsured alike – if hospitals lose critical revenue streams to for-profit providers that have no obligation to provide charity care or unprofitable procedures, as hospitals do every minute of every day."
During the past few General Assembly sessions, hospital groups have successfully bottled up CON changes and prevented their passage. There were signs for months that this year's session might be different, but now passage of any changes is uncertain.
In other health care news, the House passed legislation by a 147-19 vote to extend the hospital ''provider fee.'' The hospital payment program, which draws extra federal funding, fills nearly a $1 billion hole annually in the state Medicaid budget.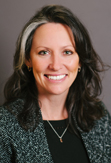 The program is scheduled to "sunset" (expire automatically) next year. The legislation, sponsored by Rep. Jodi Lott (R-Evans), would extend that date to 2025.
Medicaid covers nearly 2 million Georgians, roughly one-fifth of the state's population.
Also, a House bill was introduced to create a mental health commission in Georgia.
The commission would review mental health services and facilities; the role of education in treating these conditions; how mental health issues affect the court system and prisons; professional workforce shortages; and general access to services.
Jewell Gooding, executive director of Mental Health America of Georgia, said about half of Georgians with mental illness don't seek treatment.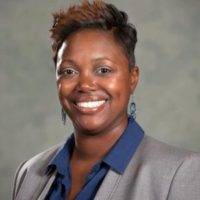 "Barriers to access include insurance, transportation, provider shortages and stigma throughout the state,'' Gooding said. " We hope that this commission is an opportunity to address some of the barriers and challenges associated with that statistic.''