House Bill 198 will damage the state's health care system.
House Bill 198 will improve access to quality medical services.
Those diametrically opposed views resounded during a passionate, occasionally testy three-hour legislative hearing Thursday on the high-profile bill, which would revamp the state's health care regulatory system.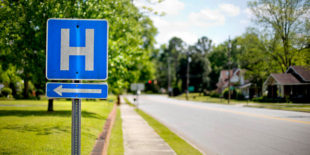 The newly formed House committee on health care access heard from a stream of opponents and supporters of the overhaul of the current certificate of need (CON) apparatus.
CON governs the construction and expansion of health care facilities and services. A provider currently must obtain a "certificate of need" to proceed with such a project.
House Bill 198 and Senate Bill 74 would generally replace the CON structure (except as it applies to nursing homes and home health agencies) with a licensing framework, easing many of the current rules.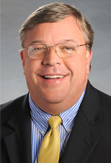 State Rep. Matt Hatchett, a Dublin Republican and sponsor of the bill, said Wednesday that the legislation seeks to stabilize rural hospitals, promote transparency among nonprofit hospitals, and drive down health care costs and insurance rates.
Rep. Terry England, an Auburn Republican and also a sponsor, added, "We're trying to do what's best for the patient.'' It aims to promote access, affordability and quality of care, he said.
The CON debate, meanwhile, has helped elevate health care as a huge issue at the 2019 General Assembly.
On Wednesday, Gov. Brian Kemp introduced his proposal to seek Medicaid and insurance waivers. The former is designed to provide coverage to many of Georgia's uninsured, and the latter would presumable seek to stabilize the health insurance exchange for individual policies.
Thursday's focus, though, shifted to the CON bill. "I know it's a very emotional issue,'' said the committee's chairman, Richard Smith, a Columbus Republican, at the outset of the hearing.
Provisions of the House bill include: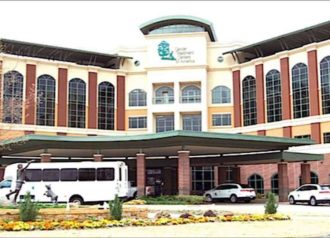 ** Allowing Cancer Treatment Centers of America to add more beds and serve more Georgia patients at its Newnan hospital
** Permitting a sports medicine center to be built in Alpharetta
** Relaxing restrictions on ambulatory surgery and imaging centers
** Requiring transparency for nonprofit hospitals' financial holdings
** Setting up separate licensing rules in metro Atlanta vs. the rest of the state.
** Raising the requirements for hospitals to meet certain levels of indigent and charity care
** Increasing the rural hospital tax credit program from $60 million to $100 million.
Hospital opponents of the bill told committee members that it would hurt health care, especially in rural areas.
"We've been hit over the head on this,'' Ethan James, a Georgia Hospital Association vice president, said of the legislation. It would do "tremendous damage to our rural health care system," he said.
James said 60 rural hospitals in Georgia are against the bill. But Jimmy Lewis of HomeTown Health, an association of 48 rural hospitals, said his membership was split on the measure.
The industry is far from united on the topic. Grady Health System in Atlanta and HCA, which has several hospitals in the state, have said they are studying the legislation.
Even some hospital groups testifying Thursday said they agreed with certain provisions, including the increase in the rural hospital tax credit, and the financial transparency for nonprofit hospitals.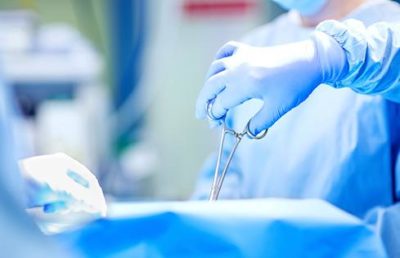 Hospital groups, though, have voiced deep concern about the lifting of restrictions on ambulatory surgery and imaging centers, saying they would siphon off privately insured patients. Lewis of HomeTown Health said his hospital members are united against easing the surgery center rules.
WellStar Health System's Dr. Rob Schreiner said the state already has a large number of ambulatory surgery centers. Schreiner also said the physician community "is split right down the center'' on CON.
Proponents of surgery centers, though, said these facilities can provide high-quality care at a lower cost for patients and insurers, and also would be subject to indigent care requirements.
Perhaps the most striking testimony and position came from Piedmont Healthcare, a nonprofit system of 11 hospitals in Georgia.
Katie Childers, representing Piedmont, told the committee that while the system supports the current CON framework, "we do realize that it may very well be the will of this committee and the Legislature to move forward with a new system.''
She said Piedmont would work with lawmakers, including suggesting amendments, "so that we can usher in a new era of health care that's more competitive and more cost-advantageous for the patients."
Supporters of the bill included representatives of Legacy Sports Institute, the proposed sports medicine center in Alpharetta, and of Cancer Treatment Centers of America.
Because of the current restrictions, said CTCA lobbyist Ray Williams, the Newnan facility has had to turn away, deny or delay care for 211 Georgians. The bill would "create more access and choice in cancer care,'' he said.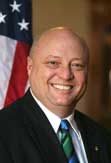 The tone of the hearing turned contentious when state Rep. Ed Rynders, an Albany Republican, said hospital groups hadn't shown a willingness to compromise until the House bill was introduced.
Smith, the panel chairman, said at the end of the hearing that he didn't want any more "form letters'' from opponents of House Bill 198.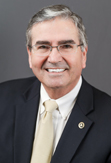 "There has been a lot of discussion…on compromise,'' Smith said. "That if we wait long enough, it will just kind of go away. And that's not going to happen. This is just not going to go away.
"This is a very important issue. Our mission and goal is to protect the citizens of this state.''