It looks as though Gov. Brian Kemp will indeed pursue a Medicaid "waiver'' proposal to expand health coverage in Georgia.
Kemp, in his State of the State speech Thursday — three days after he was sworn in as Georgia's new chief executive — said he will seek "to expand access [to care] without expanding a broken system.''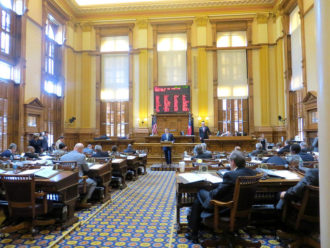 "We have included $1 million in the Department of Community Health's budget to craft state flexibility options for Georgia's Medicaid program,'' declared Kemp, a Republican. "We will drive competition and improve quality while encouraging innovation.''
He also said he will work with the Legislature to grow the rural hospital tax credit program – presumably by raising the credit from $60 million to $100 million – and "tackle the doctor shortage, and build a healthier Georgia.''
Democrats have long called for Georgia to adopt Medicaid expansion as outlined by the Affordable Care Act, as 36 other states have done. Stacey Abrams, Kemp's Democratic opponent in last year's tight gubernatorial election, made expansion a central proposal in her campaign.
But Kemp indicated he will take a different approach, saying he will designate $1 million to develop an alternate method through a waiver. That means the state will seek federal approval for a change in its health system to allow more people to get coverage.
Waivers can take various forms. One past proposal from the Georgia Chamber of Commerce looked a lot like standard Medicaid expansion, and would cover an estimated 500,000 low-income adults in the state. Another waiver proposal has been offered by Grady Health System, which would extend coverage to thousands of people and then manage their medical care.
The AJC reported that Georgia Democrats welcomed Kemp's approach as a way to trigger a new high-stakes debate over health care policy, even as they urged him to reconsider his stance that expanding Medicaid would be too costly in the long run.
"It's an opening. It's a first step," said Rep. Calvin Smyre, a Columbus Democrat, according to the AJC. "We don't know what the ending point will be yet. But he put the olive branch out there."
The AJC's Greg Bluestein reported that it's not immediately clear whether former U.S. Health and Human Services Secretary Tom Price, who served on Kemp's transition team, will be directly involved in pursuing the waiver. But Kemp said recently that Price "knows about how these processes work" to guide them toward federal approval.
Price is a physician who became a prominent voice on health issues during his years representing Georgia in Congress. He resigned from the Trump administration after questions were raised about his travel.
Democrats in the state House filed a measure Thursday demanding expansion of the state's Medicaid program, the AJC reported.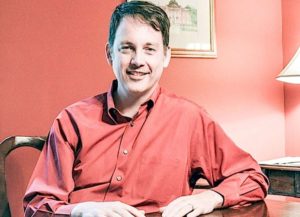 "Despite the rhetoric, your ZIP code in Georgia does determine your access to health care, and Medicaid expansion is the path to address that," said Bob Trammell, the House's top Democrat, according to the AJC. "It's a positive development that we're at least talking in this space, but Medicaid expansion remains the conversation that we have to have."
Kemp's immediate predecessor as governor, Nathan Deal, opposed Medicaid expansion over the cost issue. And the GOP-controlled General Assembly, which would have to approve expansion under current state law, has so far not taken up expansion legislation in any meaningful way.
Laura Colbert of the consumer group Georgians for a Healthy Future noted that a Medicaid waiver "can mean a lot of different things, including an expansion of coverage and reform of the current Medicaid system. Without specifics, it is hard to tell how Georgians may be impacted by a waiver proposal."
She told GHN, "We are encouraged that Governor Kemp is utilizing the tools available to him to address the state's health needs and hope that the effort results in accessible, affordable, high quality health care for all Georgians regardless of income."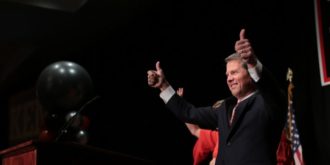 On another health issue, Kemp said in his Thursday speech that to keep classrooms safe, "we must also address the mental health issues that often lead to school violence.''
He said that with $8.4 million in additional funding through the APEX program, "we can focus on mental health in Georgia high schools. These professionals will engage with struggling students and provide critical resources to prevent disruptive and aggressive behavior. They will inspire, mentor, and keep our students safe. Together, we will secure our classrooms and protect our state's most treasured asset – our children.''