Raghubir Singh and her husband love their Henry County home, and they want to stay there.
Their medical problems, though, may force them to leave.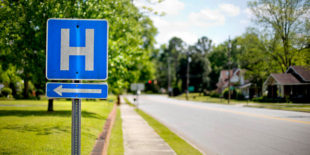 Raghubir is 75, has serious shoulder problems and had surgery recently. And that's not the worst of it.
"My husband is a pretty sick man,'' she says. Surinder Singh, 82, has heart, lung and kidney conditions, as well as diabetes. He was recently hospitalized for nine days, she adds.
"How can I take care of him?'' she asks. "I need some help now."
The Singhs, who have been in Georgia for more than 40 years, are on a waiting list to receive government services through a home and community waiver. The aid could mean help with bathing, dressing, meals, housekeeping, home health services, or respite for caregivers.
Potential good news for those on the waiting list came last week. Gov. Brian Kemp unveiled a budget proposal for fiscal 2020 that includes an extra $1.8 million for these home and community-based services, which help people remain in their homes instead of moving to nursing homes or other institutions.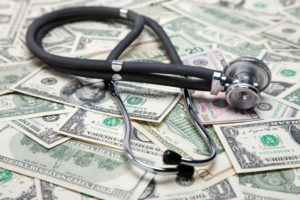 The budget boost could translate into services for 1,000 of the 7,000 older Georgians on waiting lists for home and community services, says the Georgia Council on Aging.
"We are so grateful to the governor for his insight and budget recommendation," Vicki Johnson, chair of the Georgia Council on Aging, said Thursday in a statement after Kemp's budget was released. "Not only is this the most cost-efficient way of helping our elderly citizens, but it also allows them to stay in their homes where they prefer to be."
In fiscal 2017, about 34,000 Georgians received these services, a 9.9 percent increase from the previous year. Seniors in all 159 of Georgia's counties are on the waiting list. The counties with the most are DeKalb, Gwinnett, Fulton, Clayton, Bibb and Chatham.
Home and community-based care is about one-tenth the cost of nursing home care, Johnson said.
"It's far less expensive than the alternatives, and it's giving our seniors and their families an option they want and need," she said.
To qualify for a waiver program, an individual can have higher income and resources than permitted in the regular Medicaid program.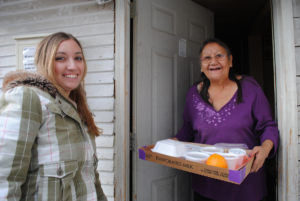 A person may be selected from the waiting list to receive services based on the severity of need, the availability of family support, the length of time on the waiting list, and an individual's continued eligibility for the level of care provided in a nursing home, according to state documents.
The Kemp budget also would inject an additional $1 million to ease the waiting list for Meals on Wheels, a popular home delivery program for seniors.
The budget plan also includes $338,802 for Georgia's Aging and Disability Resource Connection. These community centers provide information and referral services to older Georgians about private and public help that's available.
More than 95,000 Georgians received assistance through the centers in fiscal 2017 from more than 26,000 community-based providers, said the Council on Aging, which had requested a $4 million increase in state funds for the program.
The Thanks Mom & Dad Fund helps support our articles on aging issues