Asthma attacks used to send Aaron Johnson to the emergency room with frightening frequency.
But now the Atlanta kindergartner has gone months without an ER visit. His mother credits the van that comes once a month to his school, Usher-Collier Elementary in west Atlanta.
Aaron gets regular check-ups from the Children's Healthcare of Atlanta medical staff in the Care Mobile van, provided by the Ronald McDonald House in partnership with the Atlanta pediatric system. The 40-foot-long van, which targets children with asthma, also visits other Atlanta public schools.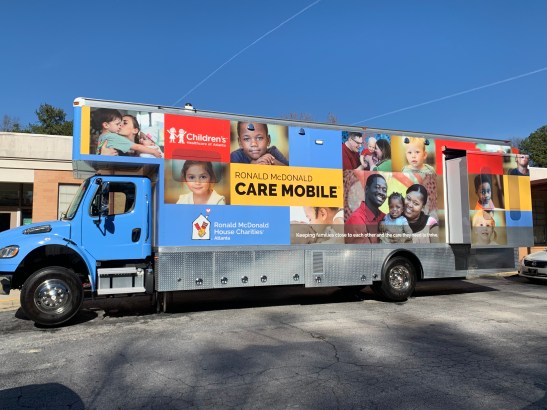 Students get their vital signs checked, then are examined by medical staffers, including nurse practitioner Martha Cargill.
"It's a saving grace for me,'' says Aaron's mother, Alicia Johnson, who's also a teacher at the school. "I don't have to leave work. For several months now, he hasn't had to go to the emergency room. They take care of the whole child.''
Most people know that asthma is a lung disease, but those who have had no experience with it may not realize how common it is.
The disease afflicts almost 11 percent of Georgia children, according to the state Department of Public Health. It tends to run in families and may be inherited, though environmental factors may also play a major role.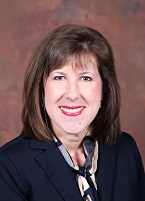 Asthma is the No. 1 chronic disease for children, says Dr. Kathleen May, division chief of allergy, immunology and pediatric rheumatology at Augusta University Health. Attacks of it can be triggered by such things as dust mites, mold, pet dander and tobacco smoke. Severe asthma can mean many missed school days, May adds.
"Asthma worsens at night,'' May says. "These children don't sleep well, and their parents don't sleep well.''
There is no cure, but early detection, treatment, disease management and eliminating triggers can make a big difference, she adds.
Asthma is the leading cause of hospital admissions at Hughes Spalding Children's Hospital, Cargill says.
The Atlanta asthma partnership surveys the ZIP codes of those children who are hospitalized, and builds its visits to schools selected based on those prevalence rates.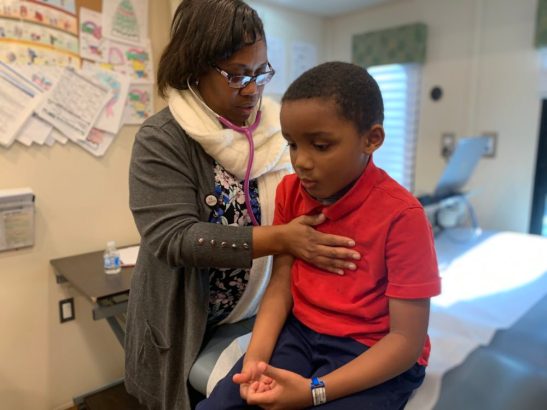 The goals are to prevent ER visits and hospitalizations and keep parents at work, says Cargill, the nurse practitioner. "Our mission is to bring asthma management to where kids live, learn and play.''
"Kids like it. They get to color and watch TV [while waiting in the van]. It's an opportunity to make a difference in a child's life."
The program works with school nurses, and parents are contacted before the van visits.
A proactive approach
The Atlanta Care Mobile van features two exam rooms, a medication station and pulmonary function testing.
It had more than 1,300 patient visits last year involving more than 650 students across 11 Atlanta schools. More than 80 percent of the visits were asthma related.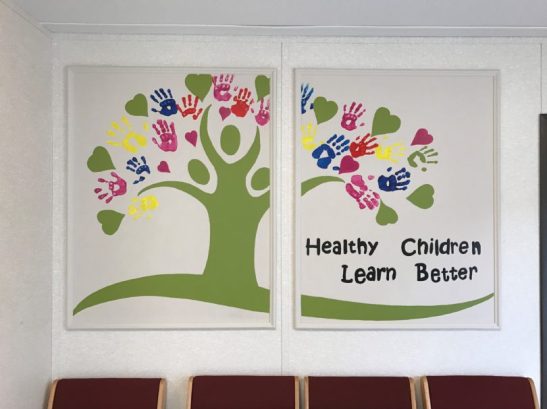 It's long been common for schools to have nurses on site in case medical problems arise, but recently there has been a trend of taking health care to school in a more comprehensive way. Georgia now has 48 school-based clinics, which can provide a range of health care services to children, and can include dental care and behavioral health.
Research has shown that these health centers are effective in improving the health of children, reducing absenteeism, increasing access to medical care and lowering Medicaid expenditures, says Dr. Veda Johnson, who has led Emory University's work in expanding these centers in the state.
Many of these school clinics are in rural Georgia. "We target the underserved, the communities that need it the most,'' Johnson says.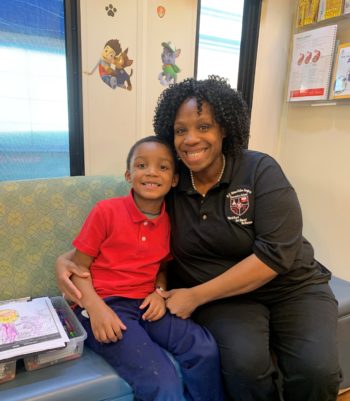 Part of the mission of the Care Mobile partners is to educate parents and students about asthma.
Asthma medicine is expensive, but the Children's Healthcare staff can help with financial counseling and obtaining insurance coverage.
"The parents are so grateful we're here," says Children's nurse Sharon Perrymond.
Usher-Collier Principal Jerry Parker says that before the Care Mobile van began making its rounds, "often we were calling 911'' when kids suffered asthma attacks.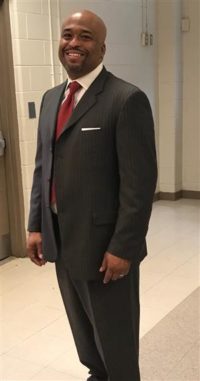 He points to statistics that show Usher-Collier now has better attendance figures than some of its peers.
"Attendance was one of my targets to improve,'' Parker says. "That's a direct correlation with wellness.''
Parents "sing the praises'' of the program, he says. "The kids look forward to it. They know the van is here."