Three of four nursing homes in Georgia have received penalties from Medicare for avoidable hospital readmissions of nursing home patients. The 75 percent figure is slightly higher than the national average.
The federal government gave bonuses for lower readmissions to 23 percent of the 373 nursing homes in the state. Two percent had no change under the new penalty program.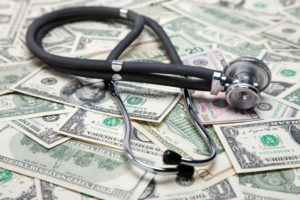 The financial incentives and penalties are determined by how often nursing home residents end up back in hospitals within 30 days of leaving.
Kaiser Health News reported that hospitalizations of nursing home residents, while decreasing in recent years, remain a problem, with nearly 11 percent of patients in 2016 being sent to hospitals for conditions that might have been avoided with better medical oversight.
The program of bonuses and penalties is intended to discourage nursing homes from discharging patients too quickly. That's something that is financially tempting, because Medicare fully covers only the first 20 days of a stay and generally stops paying anything after 100 days, Kaiser Health News reported.
Over this fiscal year, which began Oct. 1, the best-performing homes will receive 1.6 percent more for each Medicare patient than they would have otherwise. The worst-performing homes will lose nearly 2 percent of each payment, according to KHN. Until now, Medicare limited these kinds of incentives mostly to hospitals, which have gotten used to facing financial repercussions if too many of their patients are readmitted, suffer infections or other injuries, or die.
The Georgia Health Care Association, which represents nursing homes in the state, said it supports the Medicare readmission program.
"We are pleased to see that almost a quarter of Georgia nursing centers are receiving quality incentive payments through the program,'' said Devon Barill, a spokeswoman for GHCA.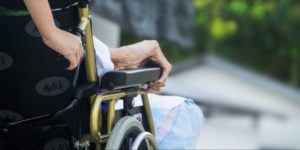 But she said the penalty program "was designed to reduce overall payments to skilled nursing centers through a redistribution of funding. The very nature of this design reduced funding for significantly more centers than those that received the additional incentive payment.''
"GHCA remains dedicated to assisting our members in their efforts to reduce avoidable hospital readmissions," Barill added.
The penalties to some nursing homes "could mean a significant amount of money," Thomas Martin, director of post-acute care analytics at CarePort Health, which works for both hospitals and nursing homes, told KHN. "A lot are operating on very small margins."
For-profit nursing homes, which make up two-thirds of the nation's facilities, face deeper cuts on average than do nonprofit and government-owned facilities, a KHN analysis showed.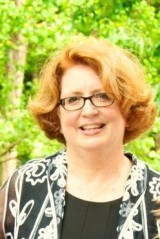 Kathy Floyd, executive director of the Georgia Council of Aging, said this week that "tying payments to quality of care is a big step forward. ''
"The headline cites the cuts but I'm encouraged by the bonuses,'' Floyd said. "Let's find out what those homes are doing to keep re-admissions down."
Medicare is not measuring readmission rates of patients who are insured through private Medicare Advantage plans, even though in some regions the majority of Medicare beneficiaries rely on those to afford their care, KHN reported.
Here's a link to the bonuses and penalties for individual nursing homes in Georgia and elsewhere.