After an "avalanche'' of sign-ups in the past week, Georgia's final enrollment in the health insurance exchange reached close to last year's figure.
The number of late sign-ups was a surprise because enrollment had been lagging significantly just a few days ago.

Federal health officials announced that the preliminary sign-up number for 2019 coverage was 460,139, about 4 percent lower than the total reached a year ago.
The slight year-to-year drop in the state tracked national enrollment trends. The federal Centers for Medicare & Medicaid Services (CMS) said Wednesday that the national sign-up number was 8.45 million, down from 8.82 million at the same point last year. The 4 percent drop was not the steep decline some had feared.
The exchange, created by the Affordable Care Act, was designed for people who don't have access to employer insurance or government coverage, such as Medicare and Medicaid.
Georgia's sign-up figure roughly doubled the total enrollment as of the week before. As of Dec. 8, 233,584 Georgians had enrolled for ACA insurance.
"We had an avalanche of demand for navigator help,'' said Kathleen Connors of Georgia Refugee Health and Mental Health, which runs the state's program of exchange navigators, who assist people in enrolling.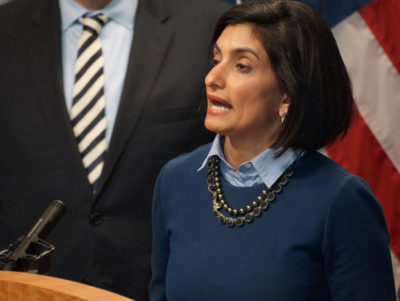 She said Thursday that the 4 percent drop was not significant, "especially since there's such a lack of public awareness that [ACA coverage] is even available.''
President Trump is an outspoken critic of the ACA. But CMS chief Seema Verma said the administration has taken strong steps to run a smooth and efficient sign-up process and that Wednesday's numbers are "another sign that the administration's efforts are working," the Associated Press reported.
For example, Verma told the AP that the website HealthCare.gov was down for less than an hour this open enrollment season. Five years ago, when the exchanges launched, website malfunctions were a major problem.
Factors that prompted the warnings of a big enrollment decrease for 2019 included Trump's slashing of federal funds for navigators and for marketing and advertising about the exchanges.
The elimination of the individual mandate, the ACA tax penalty for people who don't have health coverage, was also expected to depress enrollment, because more people might choose to go uninsured. And the increased availability of short-term insurance plans, which don't offer the same level of benefits as the ACA-compliant plans on the exchanges, was seen as possibly siphoning off some of the exchange clientele.
Bill Custer, a health insurance expert at Georgia State University, said Thursday that another factor could be that more people have found jobs and are now eligible for insurance at work.
Custer said the late spurt of sign-ups is similar to that of Open Enrollments for workplace coverage and for Medicare.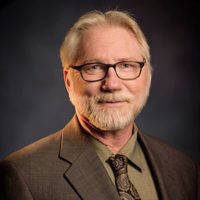 He said he believes the now defunct individual mandate, as it was designed, was not an important driver for people to get coverage.
Last week, a federal judge in Texas, ruling on the latest legal challenge to the ACA, declared the entire health law unconstitutional. He cited Congress' elimination of the tax penalty. The decision is expected to be appealed, which could be a long process, and in the meantime the ACA remains in effect.
Georgia's final totals on exchange enrollment "show there is still a demand for individual health insurance in Georgia, and policymakers can take steps to strengthen the exchanges to get more Georgians covered,'' said Laura Harker of the Georgia Budget and Policy Institute.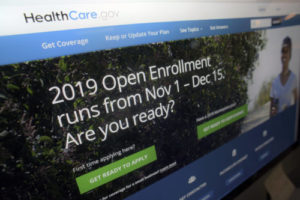 Some states run their own exchanges, while the majority let the federal government run them. Among the states with federally run exchanges, the largest numbers of sign-ups this year were in Florida (1.8 million), Texas (1.1 million), North Carolina (502,500) and Georgia.
The number of people signing up increased this year in five states: Florida, Hawaii, Mississippi, Oklahoma and Wyoming.
Larry Levitt, a senior vice president at the Kaiser Family Foundation, declared the ACA "far from dead and remarkably resilient," the New York Times reported.
Connors said that Georgians with ''special circumstances'' – such as a loss of a job, a birth in the family or a change in income – can still enroll.
To get enrollment help, she said, Georgians can call 888-230-7772, go to the websites HealthCareGA.org and ObamacareParaLatinos.org where people can sign up for appointments, or visit Georgia Refugee Health and Mental Health's offices.