Just a few days are left before the deadline for sign-ups in the 2019 health insurance exchange.
Yet as of Dec. 8, the number of Georgians who had enrolled in the health insurance exchange was less than half of last year's total sign-up figure, federal health officials report.
Through this past Saturday, 233,584 Georgians had enrolled for Affordable Care Act insurance. Last year's final total was roughly 481,000.
The sign-up deadline is this Saturday, Dec. 15.
The decreased pace of sign-ups isn't just in Georgia. Enrollment nationally is running lower than last year's figures on comparable dates. In North Carolina, a state with a population similar to Georgia's, 236,693 had enrolled by Dec. 8.
Typically, the last week of enrollment sees a large number of people trying to get signed up. And that's occurring in Georgia again this year, according to the state's "navigator" organization, which assists people in enrolling in the exchange.
There are some good deals available, experts say. Two of the four Georgia health insurers in the exchange have lowered premiums from last year.
And a Kaiser Family Foundation report this week said that in Georgia, 254,296 uninsured people have access to a $0 premium bronze plan, after factoring in their eligibility for tax credits or subsidies.
They are part of the 4.2 million currently uninsured people who could get a bronze-level plan for 2019 and pay nothing in premiums after tax credits are added.
That's about 26 percent of the uninsured people in the state who can shop for coverage on the ACA exchange, the KFF report said.
Many consumers, though, are unaware of the enrollment possibilities, the experts say.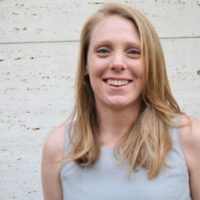 "The lack of awareness among Georgia consumers about the ACA open enrollment period may be the biggest contributor for the low enrollment numbers,'' said Laura Colbert of the consumer advocacy group Georgians for a Healthy Future.
In previous years, she said, either the federal government has spent more than it currently does on marketing, outreach and enrollment efforts, "or other groups have stepped up to provide marketing and promotional support, as was the case in 2017 following Congress' attempts to repeal and replace the ACA. We have not seen the same investments this year, and consumer awareness is down as a result."
The head of Georgia's navigator organization, meanwhile, said Wednesday that she's seeing increased demand for sign-up help this week.
Kathleen Connors of Georgia Refugee Health and Mental Health said there's been a surge in interest from people requesting in-person assistance that navigators provide, and from callers to the organization's Spanish-language phone line.
Since Thanksgiving, and especially this week, "there has been a huge surge,'' she said.
Part of the overall reduced enrollment numbers is linked to misunderstandings among the public about the ACA, Connors said. "People believe it isn't available any longer or they're priced out of it."
Colbert of Georgians for a Healthy Future said lower enrollment could also be linked to the elimination of the ACA requirement for individuals to get health coverage or face a penalty, and to the increased availability of short-term insurance plans that don't offer the same level of benefits as the ACA-compliant plans offered on exchanges.
Connors said she believes there will be a Special Enrollment period beyond Saturday for the South Georgia areas hit hard by Hurricane Michael in October.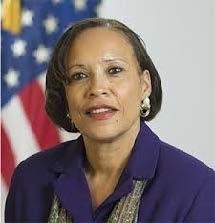 She said Georgians can call 888-230-7772 to get enrollment help from Georgia Refugee Health and Mental Health, go to websites HealthCareGA.org and ObamacareParaLatinos.org where people can sign up for appointments, or visit its Clarkston or Norcross offices.
Jean Moody-Williams of the Atlanta Regional Office of the federal Centers for Medicare & Medicaid Services (CMS) said that "we want to make sure that Georgians who want coverage through the exchange are aware of the upcoming deadline so they don't miss the opportunity to sign up for 2019 coverage.''
Consumers in Georgia can visit HealthCare.gov and CuidadodeSalud.gov to preview 2019 plans and prices and sign up for coverage.
"We've made important improvements to customer service this year,'' Moody-Williams said. "We streamlined the application to simplify the process for consumers, improved content and help information to make it easier for people to understand and worked to deliver better customer service.''
Also available is the KFF Health Insurance Marketplace Calculator, which lets people enter their income, age, and family size and get estimates of premiums and available subsidies for insurance purchased on the exchanges.
Federal health officials said consumers can get help:
** By phone. Consumers can call the Marketplace Call Center at 1-800-318-2596 (TTY: 1-855-889-4325). Available every day, except certain holidays.
** In-person help. Consumers can use the Find Local Help tool on HealthCare.gov to see if they can get in-person help in their community.
** Health insurance agents and brokers. Agents and brokers can help consumers enroll through the exchange or handle the whole process. Search for health insurance agents and brokers using the Find Local Help tool.