Republican Jim Beck, former general manager of the Georgia Underwriting Association, has apparently been elected Georgia's next insurance commissioner, defeating insurance agency owner Janice Laws.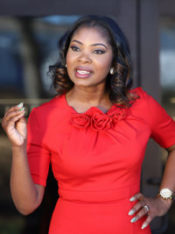 Election results early Wednesday show Beck won 51 percent of the vote, with Laws getting 47 percent and Libertarian Donnie Foster with 3 percent.
Beck would replace Ralph Hudgens, a Republican who decided not to run for re-election.
Laws was seeking to become the first Democrat to be insurance commissioner since Tim Ryles held the office in the early 1990s.
The commissioner job is an important one, as insurance issues have become major pocketbook issues for many Georgia families.
Auto insurance rates have soared, with premium increases that are among the nation's highest. Also, Georgia has one of the highest rates of residents without health coverage.
Nationally, exit polls showed health care as the No. 1 issue for voters.
Republican Gov. Nathan Deal and the GOP-led General Assembly have opted not to expand the Medicaid program in the state under the Affordable Care Act. Expansion would extend coverage to more people, but the critics say it would be too costly.
Medicaid expansion is an issue that Beck and Laws disagreed on. Laws, like many other Democrats, supported such a move, while Beck opposed it.