For the second time in a month, Georgia health officials are preparing to assist people affected by a major hurricane.
But Hurricane Michael, which was pounding the Florida Panhandle on Wednesday, threatens to inflict broader damage in Georgia than did Hurricane Florence, which hit mainly the Carolinas a month ago.
Gov. Nathan Deal and other senior officials, including Dr. Patrick O'Neal, commissioner of the Georgia Department of Public Health, spoke at a news conference at noon Wednesday about preparations for Michael.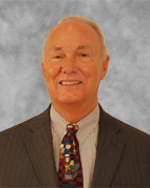 O'Neal said large shelters had been set up in Muscogee County (the Columbus area) and Bibb County (Macon) and that numerous other "Good Samaritan" facilities would be available in affected areas of Georgia.
At the news conference, Deal said that based on the expected track of the storm, he had extended the state of emergency from 92 to 108 of Georgia's 159 counties.
The governor noted that this hurricane's path and intensity are an unusual combination, and make it likely to inflict "serious damage" in Georgia. Saving lives must be the immediate priority, he added.
Deal and state Agriculture Secretary Gary Black referred to another worrisome aspect of the storm: its timing. It's roaring into farm country in South and Middle Georgia at a season when some important crops are still in the fields. By hitting these unharvested crops, Michael will strike a blow "deep into the heart of Georgia agriculture," Black said.
Many of the rural counties likely to be affected are already among the state's poorest, especially when it comes to medical services.
There had been no patient evacuations from Florida hospitals to Georgia facilities, or hospital evacuations within the state, as of 2 p.m. Wednesday, said Ethan James of the Georgia Hospital Association. That's in contrast to Florence, when Georgia hospitals received patients from the Carolinas evacuated from the storm.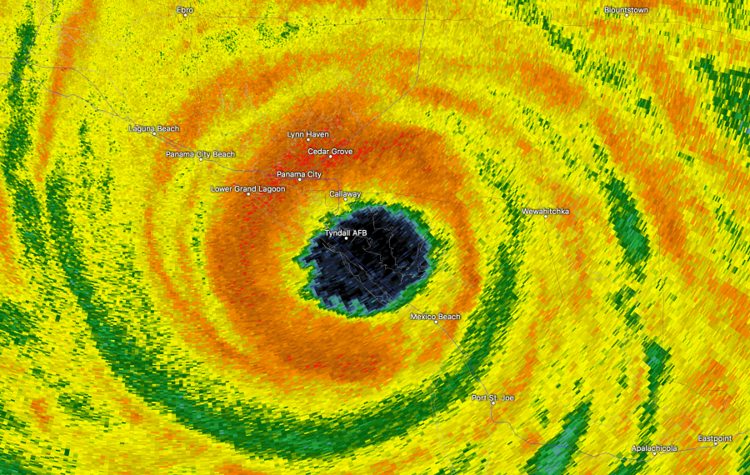 A group representing the state's nursing homes, the Georgia Health Care Association, also told GHN that its facilities had not received any Florida patients evacuated as of noon Wednesday.
Southwest Georgia, meanwhile, braced for the impact later Wednesday.
Michael still could be a Category 2 storm (wind speeds of 96-110 mph) when it crosses into southern Georgia on Wednesday evening, forecasters said, according to the Albany Herald. "The citizens in Georgia need to wake up and pay attention. . . . This is going to be the worst storm that southwest Georgia and central Georgia [have] seen in many, many decades," said Brock Long, Federal Emergency Management Agency administrator.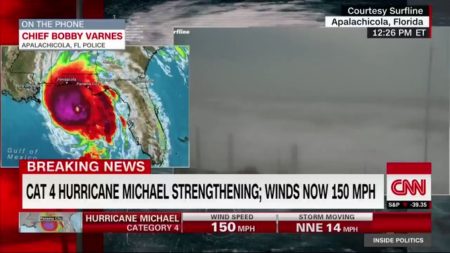 "Once tropical-storm-force winds have arrived, we ask that you shelter in place wherever you are that is safest," said Jenna Wirtz Chang of the Dougherty County Emergency Management Agency, the Herald reported.
Officials with Phoebe Putney Memorial Hospital in Albany asked all staff members essential to the delivery of patient care to report to the hospital by noon Wednesday to avoid potentially dangerous weather conditions. "We are prepared to meet the needs of our community during and after Hurricane Michael,'' Joe Austin, Phoebe chief operating officer, said in a statement.
South Georgia Medical Center in Valdosta said it had received additional shipments of fuel for its generators, food, medicines and supplies that would be needed for the first 96 hours after the storm's onset.
"Our hospitals stand ready to assist, whether by caring for potentially evacuated patients or providing much-needed resources,'' said Earl Rogers, president of the Georgia Hospital Association.
Hurricanes begin to weaken when they reach land, but the Macon Telegraph reported that Michael might still pack hurricane-force winds (74 mph or above) even when it moves over Middle Georgia late Wednesday.
Officials said Macon residents should seek shelter during Michael and be prepared for wind damage to roofing and siding material, along with possible damage to awnings, porches, carports and sheds. The National Weather Service said the weather situation was "somewhat favorable" for tornadoes.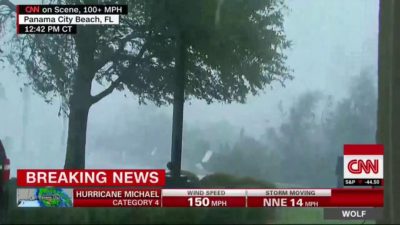 Another state entity stands ready to help: the Georgia Health Information Network (GaHIN).
During a disaster, people often have to evacuate quickly and may not have time to get their medical records, GaHIN said Wednesday. With the health information exchange, new providers at the evacuation site can electronically access a patient's medical records and continue providing care. When the patient returns home, those records are available to their usual medical community.
"There are so many stressful things going on during a disaster like a hurricane; obtaining medical records shouldn't have to be one of them," said Dr. Denise Hines, executive director of GaHIN. "Not only does GaHIN connect to providers across Georgia, we are also connected to our neighboring states of Alabama, North Carolina, South Carolina and Tennessee."