This is the first in a series of articles on foreign-born physicians practicing in Georgia. Other articles in this special report will focus on barriers that immigrant doctors face if they want to work in the state; a clinic that serves mainly immigrant and refugee patients; and on Muslim physicians here.
Dr. Alluri Raju vividly remembers how, more than 30 years ago, his ethnicity brought a patient to tears. Back then, the young physician was known in the small southwest Georgia town of Richland as "the Indian doctor."
"I had this patient in her 90s, a very nice and very sick lady," he recalls. One time, when he made a house call to see her, she started crying. "I asked her why, and she said, 'Oh, we treated you so badly.' " She thought Dr. Raju, born in India, was an American Indian, from one of the tribes driven from their lands by white settlers. "I didn't tell her this was not the case, because I did not want to confuse and upset her even more," he says.

Raju, a family practitioner and general surgeon, has other memories, too. About Richland doctors, for example, who hesitated in granting him privileges to the local hospital when he arrived in 1981.
"I guess they wanted to cut me off so that I wouldn't be a competitor," he says.
Yet, Dr. Raju says, in the 37 years that he's been practicing in Richland, more than 20 doctors have come and gone.
Indeed, no one refers to him as the Indian doctor anymore because he's the only doctor left — not just in Richland, but in Stewart County and neighboring Webster County with a combined population of more than 8,000. The local hospital, where Dr. Raju, now 67, used to treat patients, closed five years ago. The deserted building still stands, slowly falling into disrepair — a silent monument to decline.
"Today, I'm it," he says, not without a hint of pride. The last doctor standing.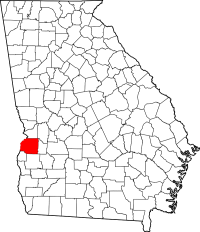 Dr. Raju is originally from the province of Andhra Pradesh, in southeastern India. He went to medical school in India, then came to the U.S. in 1975 and did his residency at Yale New Haven University Hospital in Connecticut. After he finished, he moved to rural Georgia, because that's where they needed doctors.
Stories like Dr. Raju's are the common thread for many immigrant doctors in the United States.
India provides the largest number of international medical graduates to the U.S., according to a study conducted by the New England Journal of Medicine. Most of them belong to the American Association for Physicians of Indian Origin (AAPI), which claims to have a membership of 80,000 doctors, as well 40,000 residents, fellows and medical students in the United States.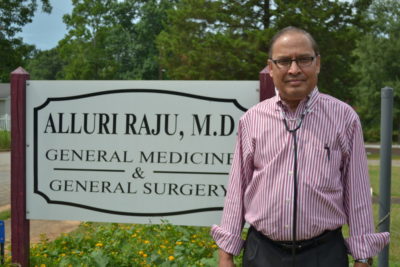 The American Medical Association (AMA) said that, as of last year, 18 percent of physicians and medical residents in the U.S. in patient care were born in other countries. Georgia's percentage of foreign-born doctors is similar, at 17 percent.
There are hundreds of Indian-born doctors now practicing in Georgia.
This is not surprising, says Thomas Ricketts, a health policy professor at the University of North Carolina at Chapel Hill. "For several decades, many medical schools in India have been specializing in training physicians for export," both to the United States as well as other countries, says Ricketts.
He adds that foreign physicians, like all immigrants, tend to cluster and flock to areas where their peers have already settled and set up shop.
Take, for example, the Middle Georgia town of Dublin, in Laurens County. There are currently about 150 physicians practicing in the county, according to the Georgia Board for Physician Workforce. About one quarter are of Indian descent, estimates Dr. Raghu Lolabhattu, an internal medicine doctor with a solo practice in Dublin.
Lolabhattu, who is 56 and wears designer glasses and a tailored suit without a tie, is a busy man. Over the past 17 years he has established a patient base of about 3,000 people. He has privileges to Fairview Park Hospital, a 190-bed acute care facility, and also visits several area nursing homes.
He's also actively involved in the Indian physician community — not just in Dublin, but also in Georgia and on the national level, lobbying with lawmakers and medical associations, and organizing educational and social events for his fellow physicians. Until this summer he served as president of GAPI, the Georgia Association of Physicians of Indian Heritage, which has close to 1,000 members.
Lolabhattu did his residency at Brookdale Hospital in Brooklyn, worked in Buffalo, N.Y. for a few years, and then decided to move to Dublin in 2001, "mostly because of the weather," he says. "Also, there were quite a few physicians from India in Dublin at the time already," he says. "That was definitely a draw."
Lolabhattu calls Dublin home now. "Here's where I spent the prime of my life, where I raised my family, where I made my fortune."
His is a successful immigrant's story, and he's not shy talking about it. But when asked if he ever faced discrimination or anti-immigration bias, he hesitates.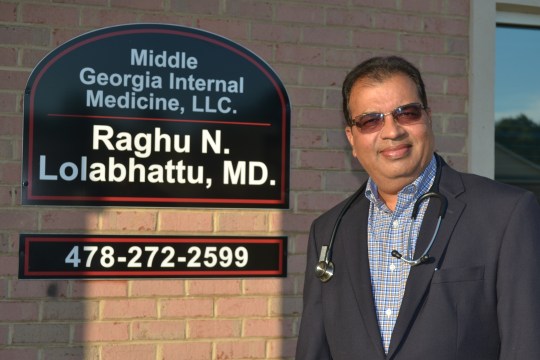 "Not often, and not in my face," he finally replies. "It's very vague." He insists that it doesn't bother him.
"I tell myself that I'm more educated and I have better manners than people who think in terms of stereotypes," he says, shrugging his shoulders.
The relationship between Dublin and its foreign physicians is one of mutual attraction and benefit, according to Brad Lofton, the president of the Dublin-Laurens County Economic Development Authority.
"We are grateful to our international doctors," he says. Not only do they provide high-quality medical care, Lofton continues, "They have also become valuable assets for economic development."
Health care is the largest economic sector in Laurens County, according to state of Georgia's labor statistics. The largest employers are the Carl Vinson VA Medical Center, with 1,700 employees, and Fairview Park Hospital, with 700 employees, both located in Dublin.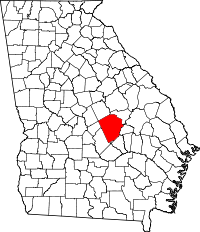 Also, Laurens County has been able to attract a number of international companies in recent years, including manufacturers from Japan, Denmark, Germany, Latvia, and Israel, which together created about 1,500 new jobs.
"And a big reason why we've been able to recruit manufacturers on a global basis is our diverse medical community," says Lofton.
But many immigrants, doctors included, face growing insecurity after the Trump administration tightened the visa and immigration policy.
While India is majority-Hindu and was not on the list of mostly Muslim countries that were hit by President Trump's series of travel bans, many Indian and other foreign physicians are still affected.
Media reports in Rome cited a group of Indian physicians in that part of northwest Georgia who are unable to apply for a permanent resident status, even though they have been eligible for several years, because the system is backlogged. Without a green card, they don't feel safe leaving the country to visit family and friends in India, as they don't know if they will be allowed to re-enter.
Lolabhattu has seen cases like this in Dublin as well. "There are a few hospitalists who had visa issues," he says, "but to my knowledge no one got deported." Yet, when he speaks with people back home in India, he feels like the tense political atmosphere has discouraged more and more young physicians wanting to practice medicine in the U.S.
Lolabhattu's impression is, in fact, backed by latest data. According to the National Resident Matching Program, which is a nonprofit organization that matches medical students to residency programs, the number of foreign-born international medical graduates has declined for the second consecutive year in 2018.
Dr. Nazeera Dawood decided to take a different route than many of her peers, when she came to the U.S. 20 years ago. After graduating from medical school at Bangalore University in southern India, she practiced in a rural hospital in her home country.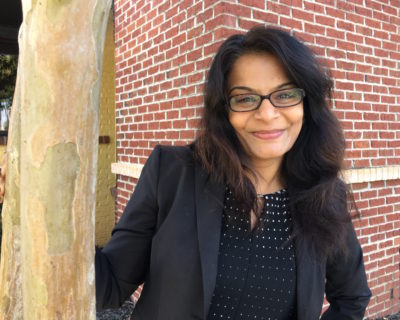 But then she realized that public health was the field she was drawn to.
"Small changes are good," says Dawood, who is petite, full of energy and speaks five languages. But she wanted to make a broader impact.
"I wanted to work on policies. Inform, educate and promote prevention programs to decrease child mortality and HIV rates, fight diseases like diabetes and obesity."
She worked as a researcher at Emory University, as a team manager at the Fulton County Health Department and now runs her own inter-cultural business consultancy. She's involved in Georgia's Indian physician and public health communities, but insists it is also important to always look outside the ethnic and professional box.
"As immigrant physicians we are protected from the worst discrimination," she says, "because we hold the power of treating people who are ill."
But bias is not foreign to her. "I saw it during my own campaign, when I ran for public office," she says. In 2015 she joined the race for a seat on the City Council of Johns Creek, the affluent Atlanta suburb where she lives.
Some people called her "the brown one" and much worse, she remembers. They called her supporters "curry eaters," and her public health cause "a curse," she says. She ultimately lost, but says she's still grateful for the experience, the good and the bad.
Dawood admits that as a doctor, her heart is still in India. Indian physicians, she says, as do most foreign-trained doctors, have a slightly different approach to practicing medicine, which she thinks complements the American medical culture.
"In India we are trained to work with what we have available as doctors," she says.
Which is often not much beyond clinical knowledge and good judgment. Comprehensive lab tests and sophisticated equipment, like ultrasounds, X-ray machines, CT and MRI scanners, are still not the norm in many parts of India, and many Indians do not have health insurance.
"If, for example, a pregnant woman doesn't have the money for regular ultrasounds, and the next hospital is too far away, we try to do the best with manual exams, close observation, and good communication," she says, suggesting that working with limited resources helps sharpen a doctor's diagnostic skills — and instinct.
"Be patient with the patients," adds Dr. Raju, the family physician in Richland.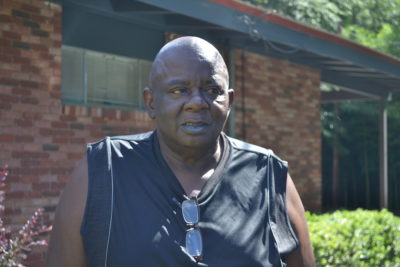 "And also, because I have an accent, I make sure to speak more slowly so that my patients can follow what I say," he says.
It doesn't always work, though.
Sometimes, Willie Hawkins says with a smile, he has to ask the nurse what the doctor just said. Dr. Raju has been his primary care doctor for 30 years, as well as his mother's and his sister's doctor.
"You know, he talks a little funny," says Hawkins, 66, a retired road worker and a resident of Richland, "but who cares?" Maybe in the very beginning, when Dr. Raju first came here to practice, people were a bit skeptical, Hawkins recalls. Because many of them had never met someone from India before, he says, or from any foreign country. "But today it just doesn't matter," he says.
Hawkins says he's worried what will happen to Richland when Dr. Raju retires. "It's going to be hard for any doctor to follow in his footsteps," he says. "If there is a new doctor at all," he adds after a pause.
"Because he is so good, and because he has helped so many people here."
Once Dr. Raju, formerly known as the Indian doctor, retires, "this place may be a ghost town," says Hawkins.
Katja Ridderbusch is an Atlanta-based independent journalist who reports for newspapers, magazines and public radio stations in the United States and Germany.