Kaiser Permanente has again been rated the top commercial health plan in Georgia by the National Committee for Quality Assurance.

It's the 14th straight year for Kaiser to lead the NCQA commercial plan ratings.
Health plans were rated on a 1-to-5 scale, with 5 being the best. The nonprofit Kaiser received a score of 4.0 among commercial insurance plans, followed by health plans run by Aetna, Blue Cross and Blue Shield of Georgia, Cigna and UnitedHealthcare, which each scored 3.5.
NCQA is an accrediting organization that rates health plans based on consumer satisfaction, prevention and treatment. The ratings emphasize the outcomes of medical care and what patients say about the services they received, NCQA said.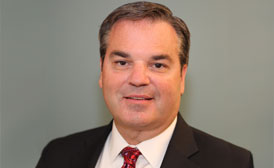 "Our dedicated physicians and staff continue to provide the highest levels of care and service to our members," Jim Simpson, president of Kaiser Permanente Georgia, said in a statement Tuesday. "Our more than 358,000 members can rest assured that we remain focused on providing the high-quality, affordable health care they've come to expect from us."
Kaiser's HMO was also rated tops among Medicare Advantage plans in the state, getting a 4.5, according to the newly released rankings. It was followed by Aetna's PPO and Sierra Health (a UnitedHealthcare plan) PPO, with 4.0 scores.
Kaiser offers health plans in 28 counties in metro Atlanta and four counties in the Athens area.
NCQA also ranked managed care plans for Medicaid enrollees. Amerigroup received a 3.5, while Peach State and WellCare got 3.0.
Here's a link to the rankings.