Late last year, Stephen King of Marietta (not the famous author) started feeling sick at work, having nausea, vomiting and dizziness.
King, who had known he was pre-diabetic, went to a hospital, where he was diagnosed with Type 2 diabetes.
He later was unable to control his blood sugar levels despite repeated doctor visits. "My numbers were up and down,'' he says now. "I didn't seem to have any kind of control."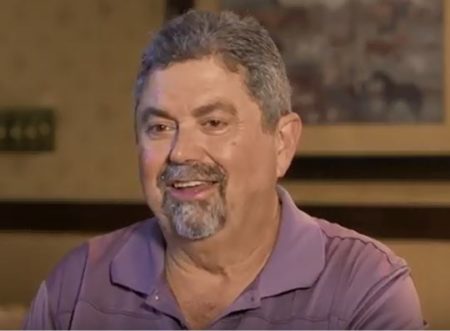 In May, though, King began a diabetes program through his insurer, Blue Cross and Blue Shield of Georgia. The state's largest health insurer has launched a "virtual'' diabetes clinic in partnership with Onduo, a Massachusetts-based diabetes management company.
The program is free to most Blue Cross members who have work-based or individual insurance in Georgia, as part of a large pilot program.
Diabetes is a chronic disease that affects the pancreas' ability to produce insulin, which helps regulate the glucose level in the blood. With diabetes, the pancreas either does not produce enough insulin to go throughout the body, does not produce any insulin at all, or produces insulin that the body rejects.
More than 1 in 10 Georgia adults have diabetes. That's more than 1 million people. Nationally, 14 percent of U.S. adults have diabetes, with 10 percent knowing they have it and more than 4 percent still undiagnosed.
In the last 20 years, the number of adults diagnosed with diabetes has more than tripled as the U.S. population has aged and become more overweight or obese. Every year an estimated 50,000 people in Georgia are diagnosed with diabetes.
Several hundred thousand more Georgians have pre-diabetes, where a person's blood sugar (glucose) level is higher than it should be, but not in the diabetes range. In the United States as a whole, 84 million adults — more than 1 in 3 — have pre-diabetes, and 90 percent of them don't know they have it.
The Southeast (except for Florida) has a higher prevalence of diabetes than the national average, and Hispanics and African-Americans have disproportionately higher rates of the disease, said Dr. Rene' Harper, an endocrinologist at the Medical College of Georgia at Augusta University.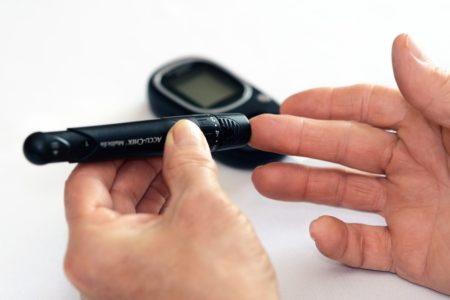 Endocrinologists say diabetes patients must take an active role in managing their disease. But that's not always simple.
"It's a lot of burden for the patient," said Dr. Rodolfo Galindo, an Emory Healthcare physician. "It's a dynamic, lifelong disease. It has to be acted on every day. It's a complex disease with a very high cost."
Harper said that once a patient is diagnosed, "you have to change the habits'' in diet and lifestyle. "Habits are very, very hard to change. Folks need a lot of encouragement."
The personal and financial toll from the disease is frightening.
An Emory University study found that hospitalizations due to diabetes have climbed significantly in Georgia. And the highest rates of these hospital visits occurred in rural areas, notably in the central, southern and northwestern parts of the state.
The state Department of Public Health said last year that the total health care cost of diabetes annually is more than $5 billion a year in Georgia.
Continuous monitoring is a breakthrough
One diabetes testing method is to measure blood sugar. A fasting blood sugar level of 99 milligrams per deciliter or lower is normal, 100 to 125 mg/dL indicates a person has pre-diabetes, and 126 mg/dL or higher indicates diabetes.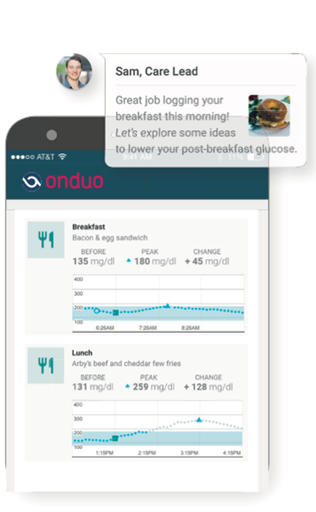 King said his blood sugar level hit 440 at the hospital when he was diagnosed.
He's one of more than 1,200 who have volunteered to join the Blue Cross pilot program. The insurer estimates that in Georgia, it has 75,000 members with diabetes who are eligible for the pilot program. Blue Cross plans in South Carolina and Arkansas also have pilot programs.
As part of the program, King received supplies that included a connected blood glucose monitor, at-home A1c (blood glucose) kit and test strips. He also was hooked up with an Onduo "coach'' to help him manage the disease.
Kathy Rowerdink, director of clinical strategy for Blue Cross and Blue Shield of Georgia, said the goal of the program is to slow the progression of the disease and reduce medication use.
Members can see spikes and patterns in their glucose readings, and get advice from the remote coach. "We've tried to simplify this so people have an easier time in managing the disease," Rowerdink said.
Those who qualify can also receive a continuous glucose monitor (CGM), a small device worn on the body that reads glucose frequently.
Other insurers cover these monitors, doctors say. Galindo calls this monitoring a "paradigm shift'' in treatment.
King received a CGM, which is attached to his stomach area, with a tiny wire beneath the skin. "With diabetes, you need real-time information and assistance on this,'' he said.
Through his smartphone app, he sends photos of his meals and snacks to the Onduo coach.
"They are concerned about what you eat more than portion control,'' King said.
Through the monitoring, King discovered that high-fructose corn syrup was a trigger for him. "My numbers go skyrocketing" with it, he said.
High-fructose corn syrup is a type of manufactured sugar. Its use in the food industry as a substitute for ordinary sugar is controversial, but experts point out that people should not consume too much of any kind of sugar.
"Without a doubt,'' King said, the monitoring system has helped get his diabetes under control, reducing his doctor visits dramatically.
"I've lost 22 pounds without really trying," King said. "I'm totally sold on this program."
Blue Cross and Blue Shield of Georgia consumers can register at onduo.com/DiabetesInGA or learn more about eligibility by calling 1-833-HiOnduo (1-833-446-6386)