The legislative effort to end surprise medical bills has repeatedly led to stalemates – and frustration – at the Georgia General Assembly.
Surprise billing occurs when consumers have procedures or visit ERs at hospitals in their insurance network, then get separate bills for hundreds or even thousands of dollars from non-network doctors who were involved in their care.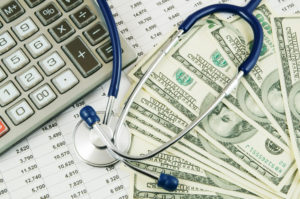 Such bills from ER doctors, anesthesiologists and radiologists, among others, often enrage consumers.
The most recent legislative attempt to fix the problem, earlier this year, got traction at the state Capitol for a while. But it sank like those in previous years when lawmakers could not reach a compromise between two differing proposals.
One of the proposals, backed by health insurers, focused on giving consumers more information on non-network providers and costs. The other, supported by physician groups, would have set a formula for insurer reimbursements to doctors for out-of-network care.
The issue is not dead under the Gold Dome. State Sen. Chuck Hufstetler, a Rome Republican who backed legislation earlier this year, said Monday that he has talked "with all sides on this issue and I believe there will be a serious attempt to solve out-of-network billing the next session."
Meanwhile, several other states have passed legislation to address the surprise billing problem. And now, with growing national concern about the issue, the U.S. Congress has taken an interest. A bipartisan group of senators recently unveiled a plan to protect patients from surprise bills and high charges from hospitals or doctors not in their insurance networks.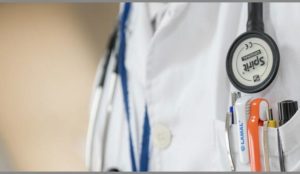 The federal effort comes as polling suggests that surprise billing is a bigger worry for consumers than had been thought.
A survey by Consumer Reports in April found that 27 percent of insured Americans have received a medical bill that they did not expect or that was much higher than they expected over the past two years. Among this group, almost two-thirds had to pay $500 or more out of pocket for the bill.
A Kaiser Family Foundation poll in August found an even higher percentage experiencing this problem. Nearly 4 in 10 said they had a surprise bill from a doctor, hospital or lab in the past year.
And the Kaiser survey found that 67 percent of people worry more about out-of-the-blue medical bills than they do about insurance deductibles, prescription drug costs, or basic living expenses such as rent, food, and gas.
The draft legislation in the U.S. Senate, which sponsors said is designed to prevent medical bankruptcies, targets three major consumer concerns, according to Kaiser Health News: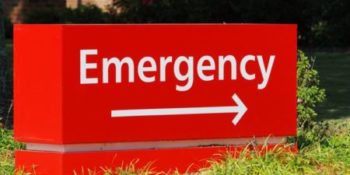 ** Treatment for an emergency by a doctor who is not part of the patient's insurance network at a hospital that is also outside that network. The patients would be required to pay out-of-pocket the amount required by their insurance plan. The hospital or doctor could not bill the patient for the remainder of the bill, a practice known as "balance billing." The hospital and doctor could seek additional payments from the patient's insurer under state regulations or through a formula established in the legislation.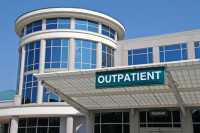 ** Treatment by an out-of-network doctor or other provider at a hospital that is in the patient's insurance network. Patients would pay only what is required by their plans. Again, the doctors could seek more payments from the health plans based on formulas set up by state rules or through the federal formula.
** Mandated notification to emergency patients, once they are stabilized, that they could run up excess charges if they are in an out-of-network hospital.
Sen. Bill Cassidy (R-La.), a physician who introduced the bill on Capitol Hill, said the proposal "protects patients in those emergency situations where current law does not, so that they don't receive a surprise bill that is basically uncapped by anything but a sense of shame."
Beth Stephens of Georgia Watch, who has supported surprise billing legislation at the General Assembly, said that "on the positive side, this [U.S. Senate] legislation would help patients by removing them from the middle of expensive and time-consuming medical billing disputes. The bill would protect consumers against excessive cost-sharing when they encounter out-of-network providers in emergencies or in non-emergencies at in-network facilities.''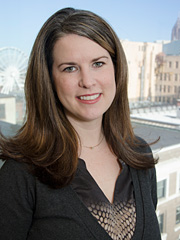 But she said her group is concerned that the federal bill could drive up insurance costs for consumers by raising the rates paid to some hospitals and facility-based providers.
"Higher provider charges translate into higher insurance premium costs, which means fewer people may be able to afford to keep their insurance coverage,'' Stephens said. "Also, unlike some state bills that include an independent dispute resolution process for excessive charges, Senator Cassidy's bill does not provide a way to challenge rates that are potentially unfair to consumers and employers.''
Kevin Lucia, a senior research professor at Georgetown University's Center on Health Insurance Reforms, told Kaiser Health News that states regulate only some health plans and that "leaves open a vast number of people that aren't covered by those laws."
Cassidy's announcement cited two recent articles from Kaiser Health News and NPR's "Bill of the Month" series, including a $17,850 urine test and a $109,000 bill after a heart attack.
Lucia said both ground and air ambulances can leave patients responsible for surprisingly high costs as well.
Although Texas is one of nearly two dozen states that provide consumers with some degree of protection against surprise balance bills, those state laws don't apply to self-funded plans.
"The real test of surprise billing legislation is whether it will provide fair, effective protections to the patients who use the health care system while also reining in practices that could make insurance less affordable to purchase,'' said Georgia Watch's Stephens, who predicts the General Assembly will again take up the issue in January.
These billing disputes rarely end up in court, according to KHN, mainly because lawyers are hesitant to take cases that don't guarantee attorney's fees.
Drew Altman, president and CEO of Kaiser Family Foundation, said in an Opinion column in Axios that surprise bills "have the elements of a perfect campaign issue. There is a victim: consumers. And a villain — providers — even if they argue that out-of-network providers are necessary to ensure adequate access as networks shrink to reduce costs.''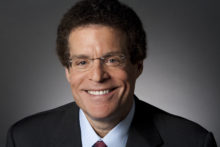 Altman added that "unlike consumers, experts do not generally put surprise bills at the top of their list of the problems in the health system. But people talk about their unexpected bills a lot, and with a sense of outrage. It's the candidates who aren't talking about it on the campaign trail, and that's almost certainly a missed opportunity.''