The best news in Georgia's latest health care ranking is that monthly insurance premiums in the state are relatively low.
The state is ranked 16th among states on that measure in an analysis by WalletHub, released Monday.
But overall, Georgia is ranked 43rd among the states when it comes to health care issues. The ranking is similar to others done by organizations evaluating states' health situations.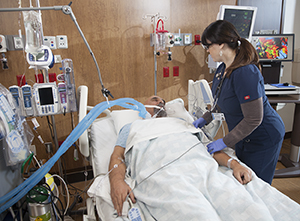 Dragging the state down in the new analysis are its rankings of 48th in percentage of insured adults, 43rd in percentage of insured children and 41st in the number of physicians per person.
The top five states are Vermont, Massachusetts, New Hampshire, Minnesota and Hawaii. Trailing Georgia are mostly Southern states: South Carolina, Oklahoma, Alabama, North Carolina, Arkansas, Alaska, Mississippi and Louisiana.
WalletHub, a personal finance website, compared the 50 states and the District of Columbia on 40 measures of cost, accessibility and outcome of health care. Georgia ranked 30th, 50th and 42nd, respectively, on those three measures.
Based in Washington, D.C., WalletHub also does many other local and state rankings, such as the best places to live.
The state's health rankings are not surprising, said Dr. Harry Heiman, clinical associate professor in the Division of Health Management and Policy at Georgia State University's School of Public Health.
He noted that Georgia ranked 41st in the United Health Foundation's rankings of the healthiest states. "Georgia is not performing well in terms of health care outcomes," Heiman said Monday.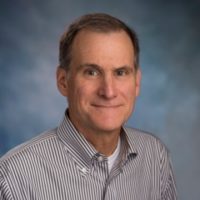 Heiman said WalletHub's rankings are not as precise or comprehensive as United Health Foundation's. The number of hospital beds per capita – a category in which Georgia is ranked 39th by WalletHub – does not really measure how well a state is performing on health care, he said.
Still, Heiman said, Georgia's ranking in such analyses reflects state-level policymaking decisions. He cited the state's refusal to expand Medicaid, a decision that he said would help lead to the closure of more rural hospitals. (Here's a GHN article on expansion and rural hospitals.)
Gov. Nathan Deal, now in his eighth and final year in office, has opposed Medicaid expansion since it became an option under the Affordable Care Act. His fellow Republicans who control the Georgia General Assembly have been strong backers of his position.
Deal explained his objections to expansion in a recent interview with the Albany Herald. "I think the Obama administration tried to force [Medicaid expansion] on the states, and subsidies at the state level just did not appear to be the kind of thing we could afford over the long term,'' Deal told the Herald. Here's a link to the interview.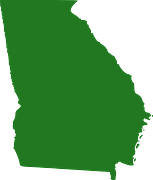 Heiman said that investing in areas such as the social safety net, education, housing, transportation and job training can produce better health outcomes.
"We can pretend we're doing great, but the data suggest something else,'' he said.
The below graphic is from WalletHub: