Fewer benefits. Riskier coverage. Buyer beware.
The Trump administration issued a final rule Wednesday that promotes the sale of more "short-term'' health plans, but the move immediately drew criticism from consumer advocates and health care industry organizations.
The short-term plans don't have to cover pre-existing conditions and can provide a limited range of benefits. Many such plans do not cover prescription drugs, maternity care, mental health or substance abuse treatment. The tradeoff is that the premiums are cheaper.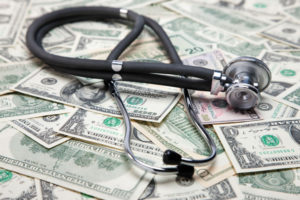 The White House action allows people to buy limited-duration health coverage that lasts up to 12 months and renew that coverage for a maximum of 36 months. The Obama administration, citing consumer protections, had limited such plans to less than three months, and they were not renewable.
President Trump has touted the rule change as producing "much less expensive health care at a much lower price. We're finally taking care of our people."
The administration estimates that premiums for a short-term plan could be about one-third the cost of comprehensive coverage required under the ACA.
A short-term plan "is cheap, but you get what you pay for,'' Russ Childers, an Americus health insurance agent, told GHN on Wednesday. "It may not pay the benefit you think it might."
Kaiser Family Foundation did a survey this year of current short-term plans and found that:
** 43 percent do not cover mental health services.
** 62 percent do not cover substance abuse treatment.
** 71 percent do not cover outpatient prescription drugs.
** None cover maternity care.
"The administration's rule change is dangerous for Georgia consumers,'' said Laura Colbert of Georgians for a Healthy Future, a consumer advocacy group that supports the ACA. "Because many consumers shop for insurance based on premium price, these plans will look attractive but when consumers need to use their coverage, they may find that the services they need are not covered and they are left with large medical bills.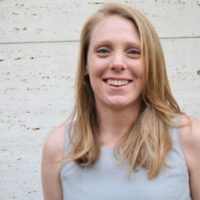 "The administration is irresponsibly condoning short-term plans as quality, affordable coverage and putting Georgians at risk," Colbert said Wednesday.
The administration action comes at a time of increasing stability for Georgia's health insurance exchange, created by the ACA.
Last month, the Georgia insurance department released proposed premiums for the state's 2019 insurance exchange that ranged from about 2 percent to almost 15 percent. Those hikes are modest compared with the 2018 Georgia exchange hikes, which exceeded 50 percent for the four participating health plans.
The action on short-term plans is part of the administration's and Republican lawmakers' campaign to weaken the ACA. Next year, because of legislation passed in 2017, there will no longer be a tax penalty for someone who opts to not have insurance or who buys a short-term plan.
Short-term plans join "association health plans" for small businesses as the administration promotes lower-cost insurance options that cover less. Such plans can be offered across state lines and are also designed for self-employed people, The Associated Press reported.
Bill Custer, a health insurance expert at Georgia State University, said Wednesday that he sees "no other rationale'' for pushing short-term health plans other than "undermining the ACA markets."
These plans may attract healthier consumers who earn too high an income to receive a subsidy under the ACA exchanges, Custer said. Insurers offering these plans will have to balance a lower price with providing enough coverage to attract people, he said.
"They may market it to look better than what it is,'' Custer added. "It's going to be difficult for consumers to understand exactly what they're buying.''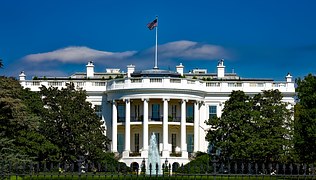 The White House acknowledged these cheaper plans are not for everyone. "We make no representation that it's equivalent coverage," said Jim Parker, a senior adviser at the U.S. Department of Health and Human Services. "But what we do know is that there are individuals today who have been priced out of coverage."
NFIB, a small-business advocacy organization, issued a statement that said "today's final rule by HHS is another positive step for small-business owners that are seeking more affordable, flexible, and predictable options for themselves and their employees."
But the American Hospital Association issued a statement Wednesday claiming that the new rule "will reintroduce, to an already shaky individual market, health plans that do not constitute true 'insurance.'
"They could end up costing a patient far more by covering fewer benefits and ensuring fewer critical protections, like covering pre-existing conditions. Patients could find themselves responsible for their entire medical bill without any help from their 'health plan.'
"For providers, these products will lead to increased bad debt, with underinsured patients unable to afford the care they need but that is not covered,'' the AHA statement said.
The hospital organization added that these plans would remove younger, healthier people from the risk pool and driving up costs for those who remain.
By siphoning off younger or healthier consumers, the short-term plan expansion will add up to a 1.7 percent increase to premiums next year, according to the industry group America's Health Insurance Plans, Kaiser Health News reported.
Insurance agent Childers agreed that more short-term plans may skim off healthier patients from the regular insurance market. "No one is buying them if they've been sick or have been sick,'' he said.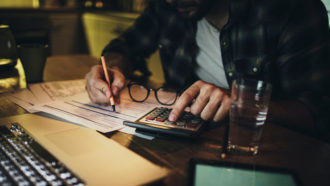 Some in the industry say they're developing "next generation" short-term plans that will be more responsive to consumer needs, with pros and cons clearly spelled out. Major insurer United Healthcare is marketing short-term plans, the AP reported.
The nonpartisan Congressional Budget Office estimates that roughly 6 million more people will eventually enroll in either an association plan or a short-term plan. The administration says it expects about 1.6 million people to pick a short-term when the plans are fully phased in, The AP reported.
Jan Dubauskas, general counsel for the IHC Group, an organization of insurance carriers headquartered in Stamford, Conn., told Kaiser Health News that she expects IHC to offer 12-month versions as soon as the rule goes into effect, which will be 60 days after it is published.
Georgia insurance department officials told GHN that they believe these short-term health plans "have served the public interest relatively well over the years, generally helping many consumers by bridging health coverage between employment-related group health insurance plans. Our experience with these products has never caused any patterns of consumer complaints regarding any of the relatively few insurers offering these short-term limited-duration products."
The state officials said that they "are gratified to see that the former 3-month maximum duration federal rules have been stricken, and replaced by new rules.''
The agency said it's ready to assist any individual who has questions about insurance plans through its toll-free number in Georgia at (800) 656-2298 or through website www.oci.ga.gov