The farm bill passed by the U.S. House of Representatives proposes changes to the food stamp program that alarm groups representing people with disabilities.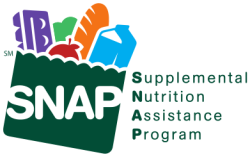 "Food insecurity'' – the lack of reliable access to nutritious food – disproportionately affects people living with disabilities, according to a new GHN Commentary.
"Households that include adults with disabilities experience a food insecurity rate of 33 percent — almost three times the rate at which households with no adults with disabilities are food-insecure (12 percent),'' write Kyle Waide, president and CEO of the Atlanta Community Food Bank, and Eric Jacobson of the Georgia Council on Developmental Disabilities. "This already alarming rate would be far worse if not for the Supplemental Nutrition Assistance Program (SNAP),'' or food stamps.