Two physicians organizations filed a lawsuit Tuesday against Blue Cross and Blue Shield of Georgia and its parent company over the insurer's emergency room payment policy, calling it "dangerous.''
The parent company, Indianapolis-based Anthem, has pursued a new policy over the past year in Georgia and five other states, reviewing customers' ER visits and limiting or denying payment for those it deems not to have been true emergencies.

The new lawsuit, from the Medical Association of Georgia (MAG) and the American College of Emergency Physicians, seeks to force Blue Cross to end its emergency care payment policy.
A similar lawsuit was filed by Piedmont Healthcare hospitals earlier this year. That suit, though, ended when Piedmont and Blue Cross reached a new reimbursement contract in April.
The physicians groups say Blue Cross' policy violates the "prudent layperson'' standard, a federal law requiring insurers to cover the costs of emergency care based on a patient's symptoms, not on the final diagnosis.
The company uses a list of undisclosed diagnoses to make its decisions on whether the patient actually had an emergency condition, the plaintiffs allege. MAG said that under the payment policy, when the claim is deemed invalid, the ER doctor is not paid and the patient is stuck with a large bill.
"We can't possibly expect people with no medical expertise to know the difference between something minor or something life-threatening, such as an ovarian cyst versus a burst appendix," Dr. Paul Kivela, president of the American College of Emergency Physicians (ACEP), said in a statement Tuesday. He said his group and MAG "have tried multiple times to work with Anthem to express these concerns and urge them to reverse this policy, and they have refused. We felt we had no choice but to take action to protect our patients.''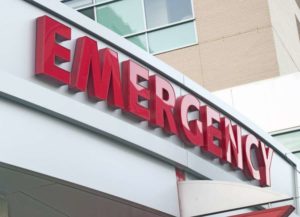 A Blue Cross spokesman declined comment Tuesday on the lawsuit, filed in federal court in Atlanta.
Blue Cross has previously emphasized that emergency rooms are an expensive place to receive routine care. Anthem said it is seeking to make health care more affordable and to encourage patients to get care in the most appropriate setting.
Anthem first began reviewing ER visits in Georgia, Kentucky and Missouri, and has also implemented the policy in Ohio, New Hampshire and Indiana.
"Anthem's avoidable ER program aims to reduce the trend in recent years of inappropriate use of ERs for non-emergencies as the costs of treating non-emergency ailments in the ER has an impact on the cost of health care for consumers, employers and the health care system as a whole," the company said in a May statement to NPR.
Critics of the Blue Cross policy agree that ERs are not the right places to treat routine medical complaints. But they say patients often cannot judge how serious a sudden medical problem is.
The lawsuit alleges that doctors and patients "are operating in fear of denial of payment'' by Blue Cross when its members seek care in emergency departments. The suit said Anthem is pursing "a dangerous policy'' in at least six states, which denies coverage to emergency patients based, in part, on "secret lists" of diagnosis codes.
Anthem earlier this year made a list of exceptions to the policy, including if a person was directed to the ER by a provider or an ambulance, if care was received by a patient under age 15, and if the ER visit occurred over a weekend or on a major holiday (when facilities for ordinary care are often closed).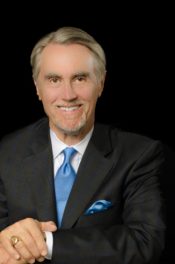 MAG's president, Dr. Frank McDonald, said in a statement that more than 70 percent of the physicians polled in Georgia do not believe the average patient is knowledgeable enough to make judgments about what qualifies as a medical emergency.
"In an emergency, seconds count," said McDonald. "Even stopping to consider if it's an emergency could mean the difference between life and death. Patients should never hesitate to seek emergency care out of fear of getting a large bill."
The prudent layperson standard not only safeguards patients by requiring health insurers to base claims payments on a patient's symptoms, but it also prohibits those insurers from requiring patients to seek prior authorization before they seek emergency care, the doctors groups say.
Georgia's department of insurance said Tuesday that it has received four inquiries since 2017 about ER claims denied by Blue Cross. One denial was reversed, leading to payment of the claim, two denials were upheld, and the fourth is still in the appeal process, said Glenn Allen, a spokesman for the department.
Piedmont said earlier this year that its hospitals gave 75 examples to their lawyers of cases where coverage had been denied when it should not have been.
ACEP represents more than 38,000 emergency physicians, emergency medicine residents and medical students.