Emory Healthcare and Kaiser Permanente announced a new collaboration Wednesday that will make two Emory hospitals the primary facilities for Kaiser doctors and patients in metro Atlanta.
Under the agreement, Kaiser will introduce its national model of hospital care to Emory University Hospital Midtown and Emory Saint Joseph's Hospital. The California-based nonprofit insurer, which operates 39 hospitals in other states, said it would be able to implement its hospital "playbook'' for its members at the two Emory Atlanta facilities.
The Emory set-up, which begins in October, will differ from Kaiser's current arrangement with Piedmont and Northside in that the insurer operated under the latter two hospitals' guidelines with its patients there, Kaiser said.

Emory and Kaiser Permanente "share closely aligned missions to serve our communities and bring together the best of academic scholarship, research and patient- and family-centered care,'' said Dr. Jonathan Lewin, CEO of Emory Healthcare and executive vice president for health affairs of Emory University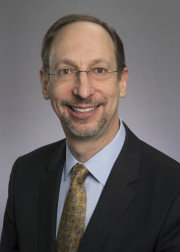 "Our missions aligned, and our goals aligned,'' added Jim Simpson, president of Kaiser's Georgia operation. "Our joint focus will be to create a premier, integrated care and coverage model committed to improving health and affordability for our members, and better addressing health disparities, while working collaboratively to increase the number of people and communities who benefit from what our organizations can accomplish together."
The terms of the deal are confidential. But Emory's hospitals will remain under Emory's control, and its relationships with other insurers won't change as a result of the new collaboration.
Kaiser, which has 375,000 patients in Georgia, will maintain relationships with other metro Atlanta and Athens hospitals. And Northside will continue to do labor and delivery for Kaiser members.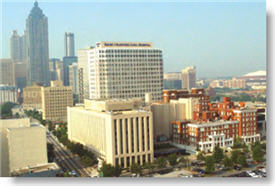 Still, both Kaiser and Emory described their new deal as a "win-win.''
"It's a great business deal for both sides,'' Lewin told GHN on Wednesday. Emory can learn from Kaiser's hospital model, he added. "There are things they're really known for. They fit nicely with what we do."
Kaiser Permanente has already provided a capital contribution toward expansion of the two Emory hospitals to accommodate the new and existing patients.
The Midtown and Saint Joseph's hospitals have added beds, operating rooms and other assets to anticipate the influx of Kaiser patients, Lewin said.
"We will be their [Kaiser's] hospital in this market,'' Lewin said.
Kaiser Permanente and Emory said they would expand their capabilities in population health management, ambulatory and hospital care, research and academics, and improving the health of the communities they serve. They said they would also work to address health care disparities, make care more affordable, and enhance education for medical professionals.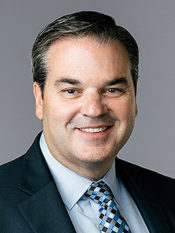 Emory Healthcare has seven hospitals and is in the process of adding DeKalb Medical Center to its fold.
Nationally, Kaiser Permanente serves more than 12.2 million members in eight states and the District of Columbia.