A new report estimates that a full Medicaid expansion in Georgia would provide health insurance to 473,000 more residents in 2019.
The Urban Institute policy brief, released Wednesday, is the latest to predict the effect of expansion on the state.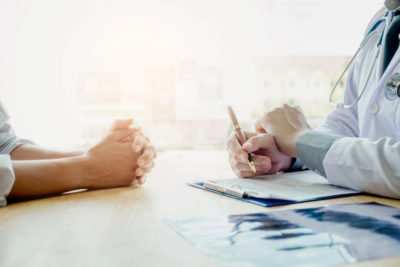 Georgia is among 19 states that have not expanded Medicaid as outlined by the Affordable Care Act. Gov. Nathan Deal and his fellow Republicans who control the Legislature have rejected the move as too costly for the state. They have stood against expansion since the ACA was passed.
Medicaid expansion is generally supported by Democratic officials in Georgia, and may be an issue in this fall's political campaigns, including the governor's race. Deal is not running again due to term limits.
The new analysis, funded by the Robert Wood Johnson Foundation, said that in Georgia, state spending would increase by $246 million, or 6.3 percent, under Medicaid expansion, but ''would be offset largely by savings in other areas, including uncompensated medical care for people who are currently uninsured.''
Bill Custer, a health insurance expert at Georgia State University, told GHN on Wednesday that the Urban Institute estimates are similar to others on both coverage and cost. "This is a significant number of people, and the cost to the state is relatively low,'' he said.
The offsets to Georgia's expansion costs would include an increase in state revenues from a rise in the hospital "bed tax,'' and taxes on managed care plans, Custer added. And the state could save money in spending on behavioral health care and prison medical services, he said.
Members of the General Assembly are generally split along party lines on the issue. Late in the past session, House Minority Leader Bob Trammell (D-Luthersville) presented an argument for Medicaid expansion in a rare legislative opportunity for advocates to discuss potential benefits of the move.
Trammell said a House bill for expansion would put "an insurance card in the pockets of hundreds of thousands of [previously uninsured] Georgians."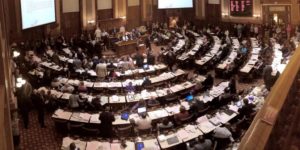 It would "provide a powerful economic booster shot to our rural communities," he added.
Rural hospital leaders have told GHN that expansion would help give them more paying patients, thus boosting their revenues.
Rep. Butch Parrish (R-Swainsboro), chair of a House health subcommittee, told Trammell that "we all know that we have more to do, even though we've made a lot of progress, albeit as you say, it's slow and we're not where we want to be.
"It is a complicated issue,'' Parrish added. "I hope we'll all work together, both sides of the aisle, to come up with solutions that will benefit all the citizens of Georgia.''
The Urban Institute researchers said that if all 19 states that have not expanded Medicaid were to do so, 4.5 million more people would have health coverage, and the uninsured rate in those states would drop from 16.9 percent to 12.6 percent. The national uninsured rate, they said, would drop from 12.5 percent to 10.5 percent.
"Expansion of Medicaid programs would significantly increase the number of people who have insurance benefits and promote access and equity for lower-income families," Mona Shah, program officer at the Robert Wood Johnson Foundation, said in a statement. The states that have expanded the program, she added, have fewer uninsured residents, lower uncompensated care and experienced net gains in state budgets.
Two GOP-led states that have enacted Medicaid expansion — Kentucky and Indiana — have also added a work requirement for adults who gained coverage under it.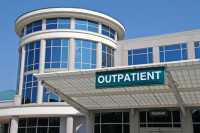 If Georgia imposed that requirement under Medicaid expansion, it would reduce the number of newly covered people, Custer said.
The Georgia Budget and Policy Institute, which supports Medicaid expansion, said the governor who will be elected this year should pursue the idea.
Taifa Butler, GBPI executive director, said Wednesday that the Urban Institute findings "provide yet more solid evidence that Georgia's next governor needs to seize the opportunity to provide nearly half a million people access to a doctor. The numbers don't lie.''
(Under a state law passed since expansion became an option, the Georgia General Assembly is required to approve any such action.)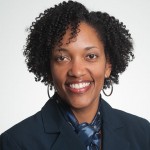 The federal government covers up to 90 percent of the cost for states to expand income eligibility, she noted. That amounts to about $3 billion each year in federal dollars coming back to the state to pay for health care.
"Georgia legislative and business leadership expressed new willingness to consider Medicaid expansion in the past year, and if a new governor makes it happen in 2019, it will mark one of the biggest single victories for the state in a long time," Butler said.
The Urban Institute analysis found that among the 19 states, Georgia would have the third-highest number of newly covered people under a Medicaid expansion, behind Texas and Florida, which both have much larger overall populations.