Lauren McShane already had a master's degree in public health, but wanted to branch out into the clinical side of health care.
She considered going to medical school. Another possibility was becoming a physical therapist. But what she chose was taking up assistant programs at a physician assistant school.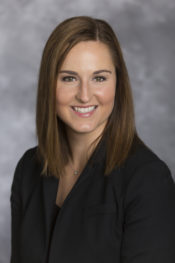 Her decision, she said, was based on her desire to maintain a work/life balance and have flexibility in her choice of a medical practice.
McShane went into the physician assistant program at Emory, and is now working at Atlanta's Grady Memorial Hospital in orthopedic surgery.
Being a certified PA ''allowed me a perfect balance,'' McShane said Thursday. She sees patients in the clinic and assists in surgery. "I'm extraordinarily happy with my decision,'' she said.
McShane is part of a growing wave of PAs, both in Georgia and nationally.
A physician assistant is a health care professional who has the training to perform many of the duties that doctors routinely handle. PAs must be licensed and each must work under the direction of a physician.
New national statistics on the PA workforce, published this week by the National Commission on Certification of Physician Assistants, show there are more than 3,500 practicing in Georgia.
The public perception of the PA role has changed over recent years, McShane said. "Patients have become more familiar with us," she said.
The number of certified PAs in Georgia has increased by 23 percent over the past five years. Still, Georgia ranks 35th among states in its PA ratio — the number of physician assistants per 100,000 people — according to the NCCPA.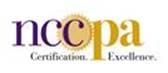 Data from the NCCPA, an organization based in the Atlanta suburb of Johns Creek, show that the top five states ranked in order of PA ratio are Alaska, South Dakota, Pennsylvania, Maine and Idaho.
Thanks to the spread of the team-based approach to health care, more and more states are changing their rules so PAs can work more "collaboratively" with doctors, Forbes reported recently.
Georgia, though, is generally known as a restrictive state in how much independence it allows PAs.
Tina Hood, a physician assistant who works in emergency rooms in southeast Georgia, cites the fact that the state is one of only a few that don't allow PAs to prescribe schedule II narcotics.
The increase in PAs in the state comes as Georgia faces big shortages of primary care physicians. Overall, Georgia ranks 39th among states in the number of primary care doctors in relation to its population.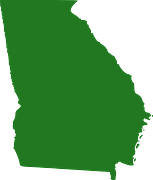 The NCCPA says 23 percent of physician assistants in Georgia work in primary care, slightly below the national average.
Dr. Harry Heiman, a health policy expert at Georgia State University, said physician assistants and advanced practice nurses "are part of the solution'' to health care professional shortages.
"More forward-looking states have appropriately addressed scope of practice laws to allow APNs and PAs to practice to the full extent of their training and experience,'' Heiman said. "States like Georgia with large underserved rural populations have much to gain, but what I believe is unwarranted concern and resistance by physician professional organizations, as well as other political barriers, prevent this from moving forward.''
Carabeth Hopper practices as a PA in family medicine in Royston, in North Georgia. "There's a huge need," she said. "In primary care, you really get to build a relationship with the patients."
"I grew up in a rural community," in southwest Georgia, she added. "There's definitely a need for health care providers in rural Georgia."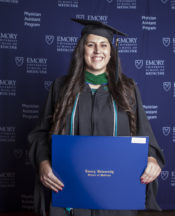 Such physician assistants "are extremely valuable,'' and more are needed in rural areas, said Jimmy Lewis of HomeTown Health, an association of rural hospitals in Georgia. "We're just never going to get enough doctors,'' Lewis added.
Hood says that PAs in rural Georgia ''do make a difference. There's a lot of limited access in the state of Georgia. We fill a need in rural Georgia.''
Like McShane, Abigail Smith is a recent graduate of Emory's physician assistant program. She works for Children's Healthcare of Atlanta in its pediatric and adolescent gynecology department.
Smith said that for her, it eventually came down to a choice between med school and a PA program. "I liked the flexibility of being a PA,'' she said. "I really enjoy this job a lot.''
Time commitment and cost are factors for many people choosing between the two medical career paths. It takes longer and is cumulatively more expensive to become a physician than a PA.
There are "plenty of opportunities for PAs in this state,'' Smith said. But she added, "Maximizing the use of PAs in this state will just take some time.''