Some health stories from Georgia are not particularly big or particularly new. But that doesn't mean they're not interesting. Here are a few things we think are worth noting, with illustrations to help you remember them.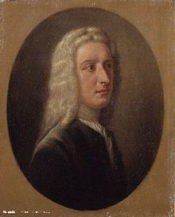 The founder with a big heart: James Oglethorpe's concern for public health was one reason he founded the colony of Georgia in the 1730s. He was troubled by how many people suffered and died in disease-ridden British prisons for such "crimes" as debt. He wanted Georgia to be a haven for such people, where they could breathe fresh air and rebuild their lives. In a similar vein, he insisted on banning slavery from the new colony. Sadly, Oglethorpe's idealistic vision did not work out. His reformist ideas were gradually rejected, so he gave up and eventually returned to England. But his dream of a healthy Georgia lives on.
The house that malaria built: The CDC, the renowned federal public health agency based in Atlanta, has a worldwide mission. An important part of its work is against malaria, an ancient mosquito-borne disease that is the scourge of the tropics. But not so many generations ago, malaria was a problem right here in Georgia and in other parts of the South. That is one of the main reasons why the office that became the CDC was originally located here. Fortunately, the project worked. Malaria has been effectively eradicated from Georgia since the 1940s.
Misguided gunmen: Button Gwinnett of Georgia, one of the most famous signers of the Declaration of Independence, was killed during the American Revolution. But he didn't fall in battle. He was fatally shot in a duel with a political rival. And Gwinnett was not even the best-known American to die — or to kill — on the so-called "field of honor." As a debate rages today about gun violence as a health issue, it's interesting to note that something as senseless as dueling was once a common practice in this country. Laws against it were often evaded or ignored, and historians say it finally died out because Americans of all stripes became disgusted by it. (Gwinnett County is named for the slain patriot.)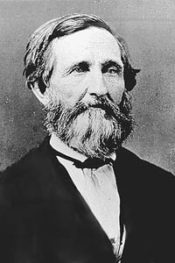 Points against pain: Crawford Long, a 19th-century Georgia doctor, pioneered the use of ether as a surgical anesthetic. A lot of work was being done in this field, and other states have their own claimants to the same distinction, but historians generally rate Long's claim as the strongest. He also began the use of anesthesia in obstetrics, with his own wife as the original patient. Much of today's routine medicine would not be so "routine" without his work and that of his contemporaries. If Long's name is not so well remembered in Georgia as it once was, that's a shame. While many prominent Georgians from the 1800s have a somewhat divisive legacy today, Long is one historical figure who should appeal to all of us.
Healing place, hiding place: Warm Springs, northeast of Columbus, was President Franklin D. Roosevelt's beloved retreat. Its naturally heated waters soothed his polio-ravaged legs. But ironically, FDR's Georgia sanctuary also helped keep his disability out of the public eye. During his administration, Roosevelt's inability to walk was a taboo subject in the media, largely because of fears that Americans would see him as weak. Photographers were forbidden to snap pictures of the president in his wheelchair, and in fictionalized portrayals he was often shown walking or even dancing. In relatively isolated, well-secured Warm Springs, this brilliant politician could stage-manage his image even better than in Washington. For example, he was filmed driving a convertible through the Georgia countryside, looking like a man who could "put the pedal to the metal" easily, but the car had special hand-operated controls. As secretive as Roosevelt felt he had to be about his physical condition, he and Warm Springs were ultimately pivotal in eroding prejudice against people with disabilities.
Fuzzy, juicy, healthy: Georgia is the Peach State, which means it could have the most nutritious nickname of any state. Possible rivals are Kansas, the Sunflower State (if you like seeds), and Kentucky, the Bluegrass State (if you're a horse), and New Jersey, the Garden State. Georgia cannot actually "claim" the peach, because it originated in China. And our state is not even the top producer of peaches in the United States. But we give this delicious fruit the respect it deserves. We even have a Peach County, which no other state does.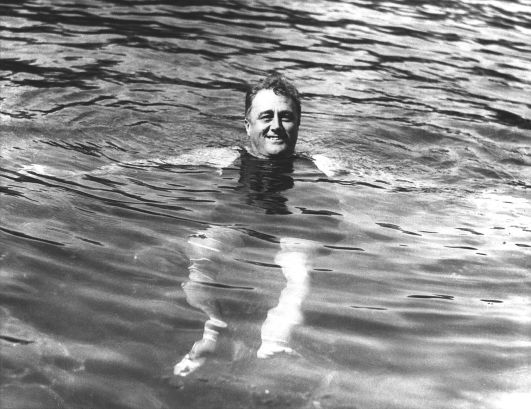 Gerdeen Dyer, a native of Gwinnett County, is assistant editor of Georgia Health News