Hospitals, like many other workplaces, have a tough time filling slots on the night shift. Few doctors and nurses want to work overnight hours, which are often inconvenient and can take a toll in fatigue and burnout.
But in a novel way, Emory medical providers are addressing the problem. Through the technology of telehealth, the health system's personnel based at a center in Perth, Australia, are delivering intensive care services over a distance of 11,000 miles – to Emory patients back in Atlanta.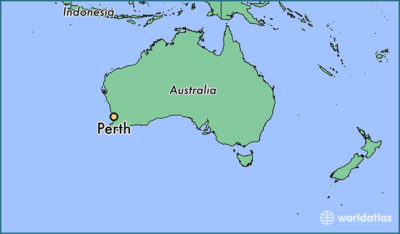 Perth, on the southwestern coast of Australia, is nearly as far from Atlanta as one could get, and there's a 12-hour time difference between the two cities. So while Emory doctors and nurses stationed in Perth are working during the day, they are monitoring ICU patients in Atlanta, where it's late at night or in the "wee hours" of the morning.
Through this long-distance service, the doctors are ''turning night into day.'' It's a concept developed by Dr. Timothy Buchman, founding director of the Emory Critical Care Center, and Cheryl Hiddleson, director of the Emory eICU Center.
"We believe we can provide critical care to a patient no matter where they are in the world," Buchman says.
Emory already had a telehealth ICU unit in Atlanta, monitoring patients at Emory hospitals and at a hospital in Statesboro. The program launched after Emory received a $10.7 million Innovation Award from the Centers for Medicare and Medicaid Services (CMS).
In 2014, the eICU program, based at Emory Saint Joseph's Hospital, came to critical care units at Emory University Hospital, Emory University Hospital Midtown, Saint Joseph's, Emory Johns Creek Hospital and East Georgia Regional Medical Center in Statesboro.
Doctors and nurses in the control room monitored patients during night and weekend shifts, when fewer physicians were present in those hospitals.

Buchman recently told GHN that the demand for critical care services is high and will grow in Georgia, because the state's Baby Boomers are at or near retirement age and other retirees are moving here. For the past five years, he says, "very experienced ICU doctors and nurses have been supporting and guiding folks at the bedside.''
"It's not just rural hospitals that need this support,'' Buchman says.
And there is a national shortage of board-certified "intensivist" physicians, critical care physicians who mainly work in ICUs.
The Australia experiment began in 2016 with a pilot program in Sydney, which is on the country's southeastern coast and is actually 14 hours ahead of Atlanta. Emory had three nurses and four physicians working in rotations from six to 12 weeks.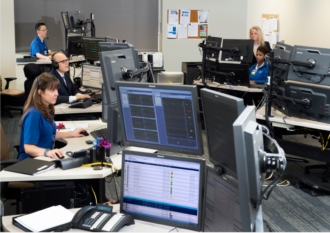 Buchman says the providers worked more efficiently and felt better because they were working during daylight hours, reducing burnout and maintaining high job satisfaction. Patients benefited by having focused management of care during both day and night hours, he says.
The Emory program is based at Royal Perth Hospital. The 7 p.m. shift for Emory is handled by staff who begin work at 7 a.m. Perth time.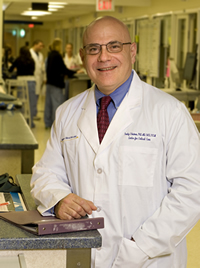 The monitoring of sights and sounds at the hospital bed is facilitated by a 60-inch TV. Members of the Australia team can speak directly to a provider at the patient's bedside in Atlanta, while also talking with the patient or family members. Specialized cameras, video monitors, microphones and speakers are installed in Emory's ICU rooms.
In Georgia, there are not enough experienced doctors working at night, Buchman says. "We're here to support them.''
He gives an example of a patient with atrial fibrillation, an irregular and often rapid heart rate that can increase the risk of stroke, heart failure and other heart-related complications. If a Georgia patient hasn't responded to the initial drug treatment, a physician at a remote location can prescribe a higher dose or a different medicine, or even recommend electrical shock treatment when necessary.
"There's a lot of decision-making'' in such situations, and an experienced doctor is well suited to handle that, Buchman says.
Emory's telehealth work has helped some rural and underserved communities in Georgia, says Rena Brewer of the Georgia Partnership for Telehealth.
The projected work rotation for Emory volunteers in Australia is nine to 16 weeks. "People have lives and careers based in Georgia," Buchman notes.
A report done for CMS found last year that Emory's eICU innovation program, which started three years ago, reduced length of patient stays in the ICU, resulted in fewer readmissions, reduced costs by millions of dollars and helped solve the shortage of intensivists.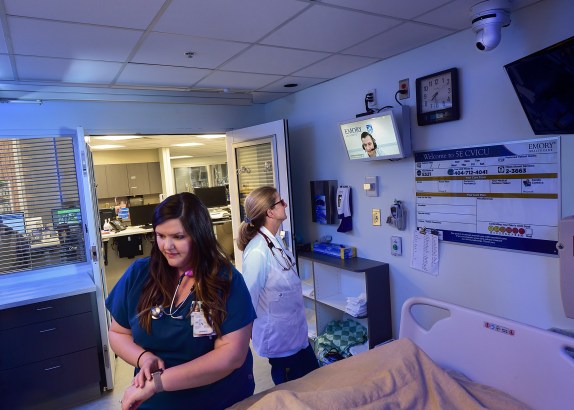 Chris Kane, a consultant for Progressive Healthcare, says "any initiative that improves safety with the potential to reduce length of stay is a positive development.''
"A 'Down Under' opportunity may enhance recruitment and retention of physicians,'' Kane adds.