Metro Atlanta used to pile up a ton of bad air quality days. They came so often that ''Smog Alert'' popped up as a regular part of summertime conversation.
In recent years, though, the American Lung Association reported the air quality in metro Atlanta and Georgia to be improving, in the wake of regulations on emissions from power plants and vehicles.
Last year, in fact, the Lung Association said metro Atlanta had the fewest ozone days reported since the group's report began 18 years ago, when Atlanta was on the list of the top 25 metro areas for ozone pollution, the main factor in smog.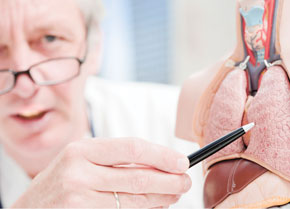 The Atlanta metro area also made the 2017 list as one of the cleanest U.S. cities with respect to its level of short-term particle pollution. It was the first time that had ever happened.
Things don't look quite so rosy in this year's report.
After years of improvement, metro Atlanta's air quality has grown worse in terms of ozone and short-term particle pollution, according to a new American Lung Association report, using data from the years 2014 through 2016.
The organization's 2018 State of the Air report, released Wednesday, shows metro Atlanta with an increase in ozone. The same is true of the Macon/Warner Robins area in the center of the state.
Georgia cities and metro areas ranking in the top 70 in the nation for short-term particle pollution, with more unhealthy air days, included Macon/Warner Robins (56th); Atlanta/Sandy Springs/Athens/Clarke County (65th); and Columbus (68th), the Lung Association said.
And the Atlanta/Sandy Springs/Athens/Clarke County returned to two other pollution lists. The area tied for 22nd most polluted for year-round particle pollution, though it is at a lower level than in last year's report. The same area is also 23rd on the list for ozone.
The decline in metro Atlanta air quality was not dramatic, said June Deen, senior vice president of the American Lung Association in Georgia. "If you compare it to what it was like back in 2000, we've seen vast improvement," Deen said Wednesday. "We've done a lot of things to improve the air,'' she added, citing the Clean Air Act.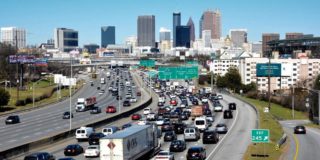 Nationally, the report found that ozone pollution worsened compared to the last report. With record-setting heat in 2016, high ozone days increased. Particle pollution levels, though, continued to drop, especially year-round particle pollution. (Here's a link to the Lung Association report.)
Ozone and particle pollution, or soot, are the most widespread air pollutants and among the most dangerous.
A variant of oxygen, ozone exists naturally in the atmosphere miles above Earth, and plays an important protective role. But at ground level — where it is created by the reaction of sunlight on emissions from vehicles and other sources — ozone is unhealthy for living things.
Ground-level ozone is especially harmful to children, older adults, people with respiratory illnesses, and those who work outdoors.
Particle pollution is made of soot or tiny particles that come from coal-fired power plants, diesel emissions, wildfires and wood-burning devices. Exposure to particles can increase the risk of hospitalization for asthma, damage to the lungs, lung cancer and premature death.
In the Lung Association report, several metro Atlanta counties received F grades for ozone: DeKalb, Douglas, Fulton, Gwinnett, Henry and Rockdale.
On the other hand, four Georgia areas scored among the cleanest in the U.S. for ozone. They are Brunswick; Rome/Summerville; Savannah/Hinesville/Statesboro; and Bainbridge. And Rome/Summerville and Valdosta were listed among the cleanest for short-term particle pollution.
Jennette Gayer of Environment Georgia, an advocacy group, said Wednesday that the Lung Association report "proves we need to be doing everything we can to clean up Georgia's major sources of air pollution — the transportation and power sectors."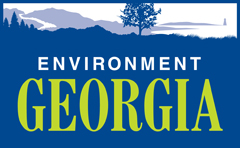 She cited some bright spots, including Atlanta's commitment to phase out electricity from coal, natural gas and nuclear power; and the General Assembly's passage of a bill to boost mass transit and lessen commuters' dependence on automobiles.
But Gayer was critical of current federal policies on pollution.
Separately, the health effects of air pollution in metro Atlanta were the subject of a new study from Georgia Tech and Emory University, released Thursday.
The study, funded by the Health Effects Institute, tracked metro Atlanta hospital emergency department visits for respiratory-related illnesses from 1999 to 2013, comparing those visits to what would have occurred had pollution controls on power plants and vehicles not been put into effect.
The investigators reported that air pollution decreased over the study period for most pollutants evaluated.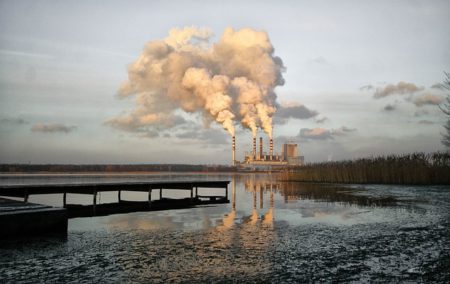 Their modeling suggested that improvements in air quality were associated with fewer ER visits for asthma and other lung problems compared with what would have been expected without the regulations.
Study author Ted Russell of Georgia Tech said the biggest estimated impact was in emergency department visits due to asthma.
"The regulations are having an impact,'' Russell told GHN. "Improvements in air quality can be linked to improvements in health outcomes.''
Various factors can affect pollution, and Russell said the Lung Association's new report could show a degree of variability in the weather from year to year. "It doesn't mean that emission control programs aren't working as well.''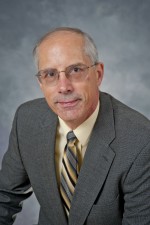 Russell also noted that another factor is an increase in vehicle miles driven and of electricity use.
There has been considerable discussion in Washington in recent months about environmental regulations and how they are enforced, leading to political debates and litigation against the Environmental Protection Agency.
Deen said the Lung Association is worried about possible erosion of current air pollution regulations.
"We can and should do more to protect the air we breathe and save lives," Deen said. "The Lung Association in Georgia calls on our members of Congress to defend the Clean Air Act, currently under threat from those who want to weaken this effective public health law. We also call on the U.S. Environmental Protection Agency to implement and enforce the law instead of trying to roll back major safeguards like the Clean Power Plan and cleaner cars, both steps that help us fight climate change and reduce air pollution."